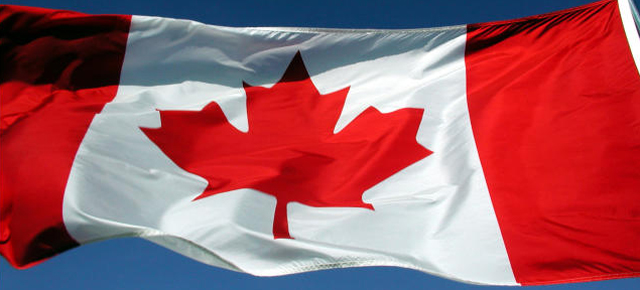 Celebrate Canada Day with the NFB
Tomorrow is Canada Day (yay!) and the NFB has a few ideas to celebrate this wonderful place we call home.
The first is a Canada Day film selection we put together for the occasion. Containing animation shorts and documentaries alike (as well as a memorable "O Canada", as sung by William Shatner), the selection is full of gems for you to explore.
See our Canada Day playlist here.
Otherwise, head out tomorrow (July 1) and enjoy one of the many free NFB film screenings happening across the country. If you live in or near Halifax, Ottawa, Toronto, Calgary or Vancouver, make sure to check out the classic NFB shorts being screened in your community.
All screenings are free and open to the public.
Halifax, NS (Canadian Museum of Immigration at Pier 21, 1051 Marginal Rd)
2:00 pm – Christopher Please Clean up your Room, Christopher Changes his Name, From Far Away, Lights for Gita, The Chinese Violin, The Friends of Kwan Ming, Roses Sing on New Snow, The Magic of Anansi
Ottawa, ON (Parliament Hill)
10:35 am – The Log Driver's Waltz, The Cat Came Back, Mouche noire, Eyes on Canada, Le chandail
Toronto, ON (Studio Theatre, Harbourfront, 235 Queens Quay West)
3:00 pm – William Shatner Sings O Canada, Asthma Tech, The Girl Who Hated Books, Tzaritza, Jaime Lo Small and Shy, Maq and the Spirit of the Woods, Mind Me Good Now, Oma's Quilt
5:00 pm William Shatner Sings O Canada, Finding Farley
Calgary, AB (Prince's Island during the day; Olympic Plaza in the evening)
Screenings on stage between musical acts – William Shatner Sings O Canada, Bryan Adams: Bare Bones, Pag, Family Band, Loon Dreaming, Life Lessons at the Lula Lounge, Lights for Gita and more
* Also July 1-2-3 only, William Shatner Sings O Canada will screen before all films at the Plaza Theatre (1133 Kensington Rd NW., Calgary.)
Vancouver, BC (Canada Place — Creative Nation, Hall A)
10:30 am – Finding Farley
12:50 pm – Tombé du ciel
2:50 pm – The Sweater
3:05 pm – Log Driver's Waltz
4:50 pm – Momentum
5:00 pm William Shatner Sings O Canada, Finding Farley
A happy Canada Day to all!