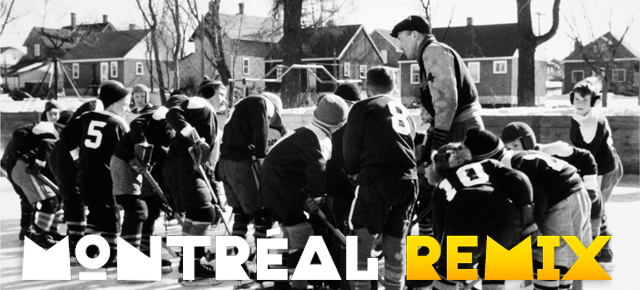 Montreal Remix: a film contest for Montreal lovers
Okay so this is cool.
After Paris Remix (2008) and Berlin Remix (2009), INA (Institut national de l'audiovisuel) and the NFB, in collaboration with Dailymotion, introduce Montreal Remix, a contest for film-savvy Montreal lovers.
This is how it works. The Montreal part is you get to watch and download (for free) up to 48 archival videos showcasing Montreal, many of which have been pulled from our excellent archives.
The Remix part is you are then invited to use this material to create your own video mashup or collage, expressing your vision of the city, past or present.
The whole thing has to be 5 minutes max, and you have until September 7, 2011, to upload your remix. A jury will then get together to select the best 15, which will be posted on INA's website (ina.fr).
Out of those, 3 grand winners those will be offered training sessions at INA SUP in Paris as well as an invitation to attend the awards ceremony in either Paris or Montreal – your choice. (Should you elect to cross the pond, the contest will cover your plane ticket there and back.)
So make sure to read the fine print (terms and conditions, on the left hand column) and get to work. Have fun!