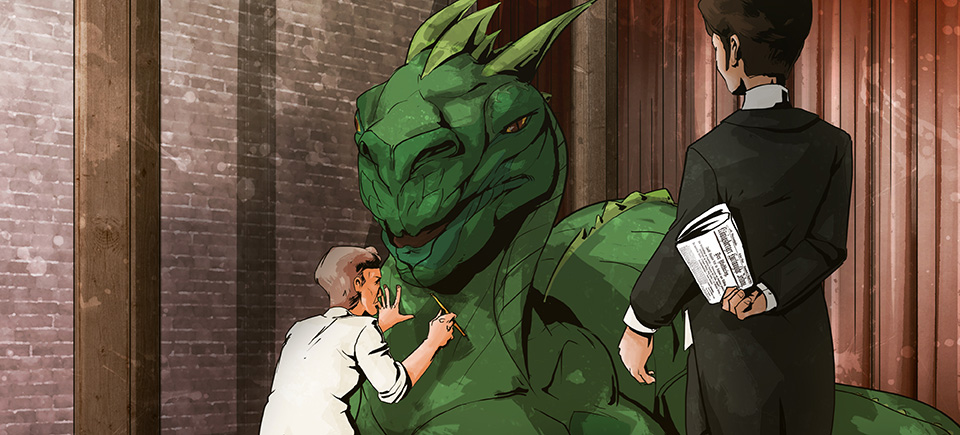 Explore First World War with Rose's Notebook (9/10)
January 1, 1917
Dear Diary,
Another year begins, and again my life moves in directions I never could have imagined. Unexpectedly, Elisabeth Von Werdenberg did more than just prepare a passport for me: she made arrangements to chaperone me directly into Germany. And I am quite sure that without her help I might not have made it at all.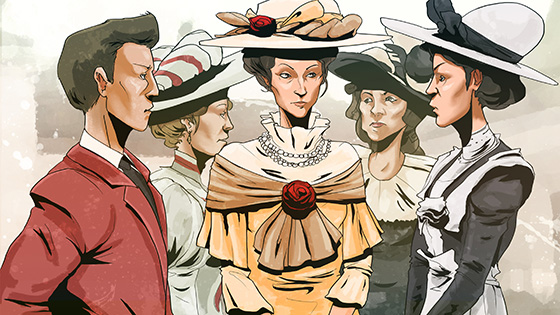 At the Austrian/German border, the immigration officers boarded the train and spoke briefly and politely with Elisabeth before returning our passports. My German is less than fluent, so it is likely I would have been exposed if it were not for her help. Soon, we arrived in Berlin, and I must say that even during war time, it is one of the most entrancing, beautiful cities I have ever seen.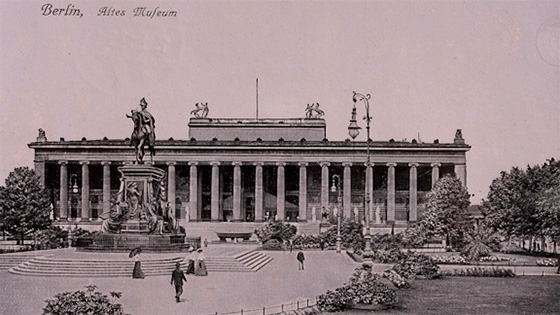 The art and culture here reminds me that while politicians lead, citizens create.
While in Berlin, we were able to keep tabs on the progress of the war, specifically the end of what the Russians call the Brusilov Offensive on the Eastern Front.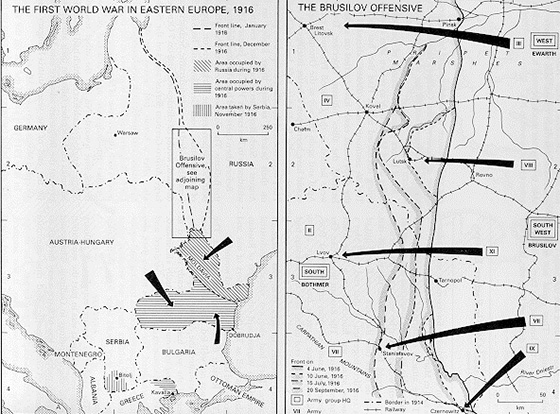 Most Germans simply call it a failure… According to some, the Offensive has been a withering defeat for the Russians, with troop losses totalling over one million men. Others quietly believe that this is exactly the diversion that the Central Powers did not need. It required a massive redirection of troops from the Western Front, and officially obliged Romania to join the war, causing even more troops to be diverted. As a Canadian, it can be hard to remember that the battles in France and Belgium are not the single centre of the war. Without our allies in the East, the Germans could have focused their full attention on the drive to Paris, and the last three years would have gone quite differently.
For the last week or so, I have been having terrible dreams, dreams that keep repeating themselves again and again. I dream that I am a soldier deep in the trenches, and at every turn I am faced with life or death decisions. Perhaps that is why last night was such a special coincidence. I have been acting as Elisabeth's silent servant on our travels around town, and last night we went to the Neopathetisches Cabaret in the Mitte district, and who should we meet but her grand old friend Sigmund Freud.
Although I could understand little of what they discussed, it was clear that Freud is a special man. He held the attention of all those around him, including a theatre director named Ernst Röckel. A close friend of Siegfried Wagner, Ernst had been a theatre designer before becoming a soldier. He told stories about Siegfried's brother Richard, perhaps Germany's greatest composer.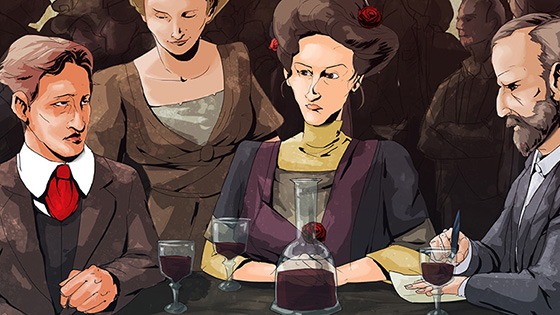 One of Ernst's most significant contributions to the war was his work with camouflage, and designing cardboard cutouts to fool the enemy.
He had been injured in the war about two years earlier, and still walks with a noticeable limp. Again I am reminded that while there are two sides to a war, both sides suffer deep and sometimes irreparable wounds. Shall we ever see the end of this terrible world war?
I shall write again soon, diary,
Rose
Big Six Historical Thinking Concepts


Concept #6: The Ethical Dimension


How can history help us live in the present?
Rose has spent the last few months deep in "enemy" territory, and yet she continues to find friends and confidants. As well, she has begun to recognize that the war is equally brutal no matter which side of it you are on. It was easy for her to see the enemy as evil and heartless when she was writing in Canada, but now the truth becomes more nuanced. There is no clear right or wrong in many of her recent encounters. As historians, we are likely to begin our analysis from a personal perspective. In doing so, we bring subconscious ethical judgements to our research. By placing events within a wider historical context, we can weigh the pros and cons while making informed decisions. In this way, we present history as it was, rather than as we want it to be.

Guidepost 1: Ethical judgements are made explicitly or implicitly when constructing narratives.
Guidepost 2: Historical context is necessary to make reasonable ethical judgements of past actions.
Guidepost 3:Imposing contemporary standards can influence our interpretation of the past.
Guidepost 4:Our responsibility to remember and respond to contributions and sacrifices of the past comes from a fair assessment of the ethical implications of history.
Guidepost 5: The past can help us make informed decisions about the present only when we recognize the limitations of direct "lessons from history."
All Guideposts to Historical Thinking
This guest post was written by David Finkelstein.
I love the surprises found in a new batch of CAMPUS films. The range of viewpoints and voices offered by the NFB's productions is almost unparalleled. In the classroom, I want my students to focus on critical thinking and empathy, two essential life skills. I am an OCT-certified teacher and have developed curriculum for a number of CAMPUS films, including the No Fish Where to Go study guide addressing the question of refugees.
Rose's Notebook is created in collaboration with Apocalypse – the First World War.
Enregistrer
Enregistrer