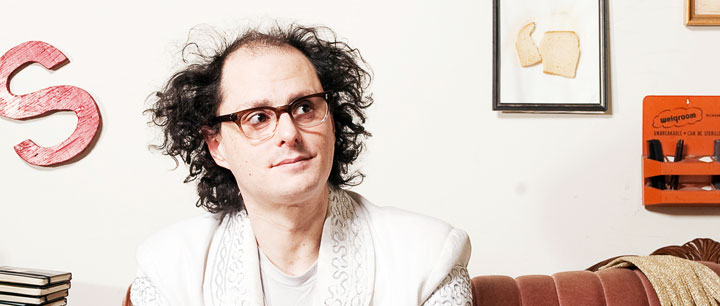 Free Socalled show and screening in Parc Lafontaine August 4th
Remember Socalled? If you're a fan and happen to live in or around Montreal, you're in for a treat. An outdoors treat at that. (Ah, isn't summer sweet.)
Next Thursday July 4th, at 7:30 p.m., you are invited to a double Socalled bonanza at Parc Lafontaine's Théâtre de Verdure, an exterior stage set in the middle of the park.
First will be a live Socalled performance, followed by a screening of The Socalled Movie (2010, English version with French subtitles) – all for the great price of free. Yes, free.
http://www.nfb.ca/film/socalled_movie_trailer/
So mark your calenders and get in the mood with this snippet from Socalled's new album, titled Sleepover!. See you all there.