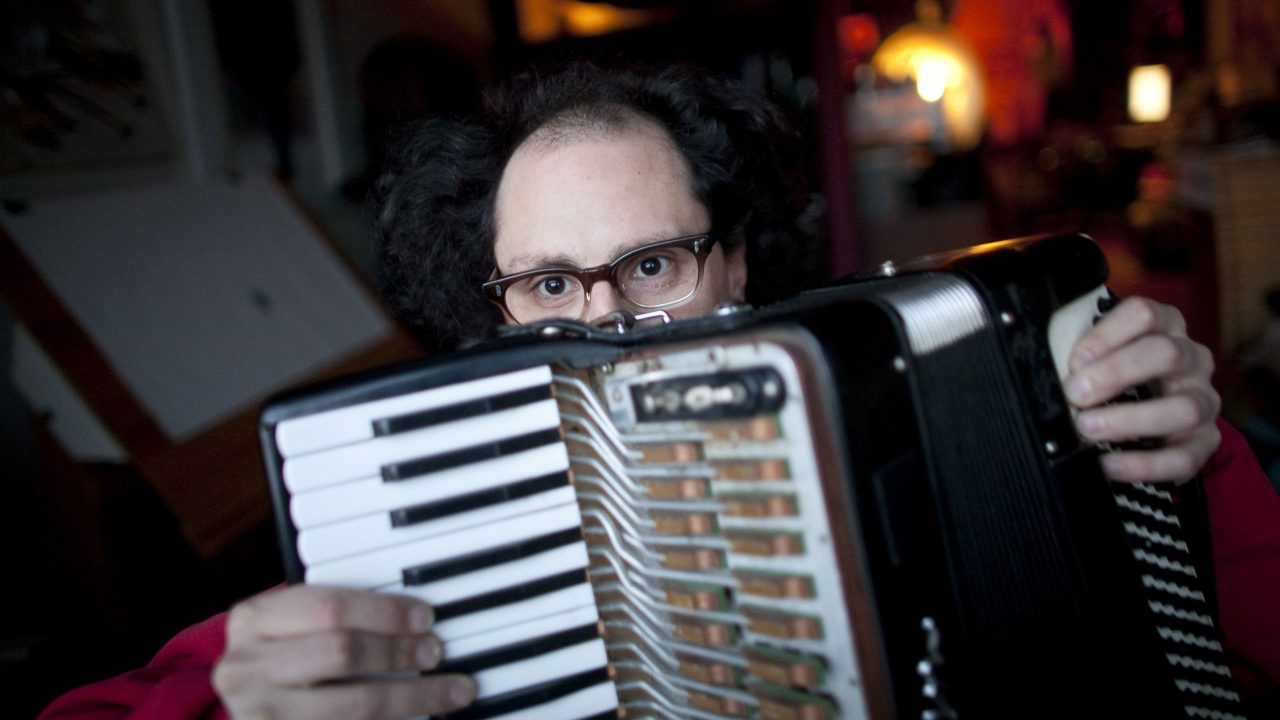 Watch 5 films that celebrate the diversity of Canadian music
While the term Canadian music simply means any music created by a Canadian, the genre of Canadian music is a little harder to define. Born out of the collective contributions of all those who were born here and all those who came from far away, it serves as the soundtrack for an ever-evolving country.
From BC through the Prairies and all the way to the Maritimes, from the Northern tip to the border we share with our neighbours down south, we have produced music with a distinctive sound. It spans genres from pop/rock to folk to classical to throat singing.
This week, we're looking at music from across Canada, representing different regions and different genres. We've covered music in this space before, pretty extensively, in fact. If you want to see more rock music, or jazz, we've got plenty of options. For this post, we're pulling out some obscure titles, and one brand new one.
A Short Film about Tegan and Sara
Pop duo Tegan and Sara are identical twins who hail from Calgary, Alberta. They've been making music together for 20 years while blazing a path as activists in the LGBTQ community. They've got 8 albums under their collective belt, with one of them having been nominated for a Grammy.
They started out small, without a bass player or a drummer. They gradually became known, until their audience extended beyond Canadian borders. One of their tracks was even covered by The White Stripes. Having their major breakthrough around 1999/2000, they've been touring consistently since 2002.
Tegan and Sara have developed an intensely loyal audience, a fan base who follow their every move. They're known to put on a great live show, exchanging stories and banter between numbers, teasing and joking with each other mercilessly.
As artists, activists, queer women, and individuals they have made a name for themselves, and their music.
A Short Film About Tegan & Sara, Ann Marie Fleming, provided by the National Film Board of Canada
Ben Heppner: Moving through Music
Opera tenor Ben Heppner was born in 1956 in Murrayville, BC. He studied music at university, and was first noticed in 1979, when he won a CBC talent contest. From there, he went on to become one of Canada's pre-eminent musical ambassadors.
When we think about Canadian music, something a little more popular or folksy probably comes to mind. But we've carved out a space for ourselves in classical singing and opera, as well. Heppner is just one example, and a strong one at that.
In the film, Heppner reveals that he grew up with music, listening to the radio and singing all the time. From an early age he understood the importance of music, and its ability to help us understand the human condition. While he tells his story, we also get to watch and listen to him sing and perform in theatres and opera houses around the world.
Ben Heppner: Moving Through Music, Randall Lloyd Okita, provided by the National Film Board of Canada
The Socalled Movie
Josh Dolgin, aka Socalled, is the epitome of a multi-disciplinary artist. His music combines the influences of hip hop, funk, and oddly enough, klezmer – a traditional form of music from the Ashkenazi Jews of Eastern Europe.
He plays, he sings, he arranges his own music, he raps, produces and composes. A true one-man band. He also dabbles in magic on the side (true story – my folks own the local magic shop and he's been in once or twice). He's collaborated with a variety of different artists, ranging from clarinetist David Krakauer to rapper Chilly Gonzales. His music, and his vision, knows no bounds.
In this documentary, filmmaker Gary Beitel has immersed himself into Socalled's world, bringing us unique insight into his creative process. It's fascinating to watch.
The Socalled Movie, Garry Beitel, provided by the National Film Board of Canada
The Singing Lumberjack
Canadians of a certain age will certainly remember Don Messer and his Islanders, which featured Charlie Chamberlain – the popular, beloved singer.
Born in Bathurst, New Brunswick in 1911, Chamberlain went to work in the lumber industry at the young age of 8 years old. He was friendly and outgoing, and loved nothing more than to whistle while he worked. His good humour was infectious, and he became known as the singing lumberjack who serenaded passengers, and soldiers, on passing trains.
Chamberlain was discovered by Messer through a friend, who caught Chamberlain singing in one such train instance. Once the pair met, Chamberlain went to sing for Messer's band, and the rest, as they say, is history.
For close to 40 years, Chamberlain entertained audiences with his brand of Canadian music. This short film pays tribute to his talent, and his personality.
The Singing Lumberjack, Rachel Bower, provided by the National Film Board of Canada
Etlinisigu'niet (Bleed Down)
Granted, this is not technically a music film, but it features the music of Tanya Tagaq so I'm including it in the post. Tagaq is an Inuk throat singer from Cambridge Bay, Nunavut. She first started throat singing as a teenager. While normally done with another singer, Tagaq developed a solo style all her own.
She got her start at Canadian folk festivals, and then through collaborations with Bjork, including some concert tours. Her popularity has been on the rise since 2005, garnering multiple music award nominations in both the Indigenous and mainstream communities.
Traditionally, throat singing is derived from Inuit culture, and features two women facing off against each other, singing in a sort of "who can outlast who" competition. Recently, throat singers have incorporated the influences of folk and rock music into their sound as well. But Tagaq is a phenomenon unto herself, taking the genre and forming it to fit her own unique brand of music.
Etlinisigu'niet (Bleed Down), Jeff Barnaby, provided by the National Film Board of Canada