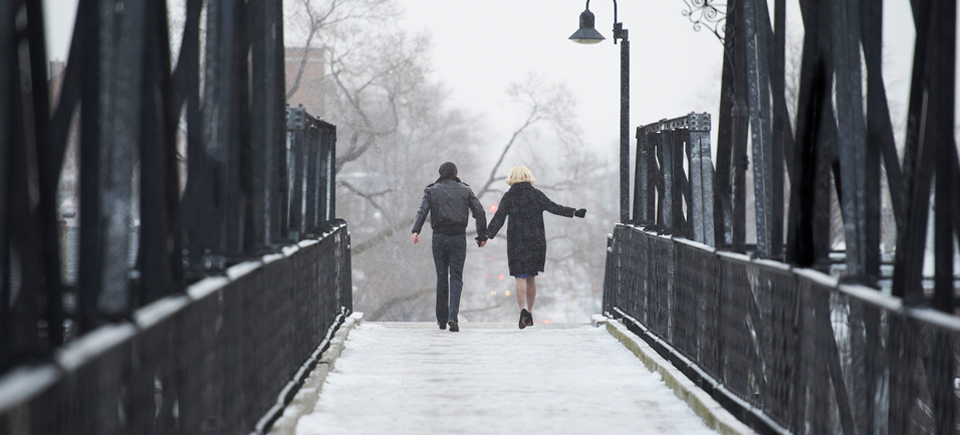 Now on NFB.ca – Watch 20 + Newly Added Films
Well, Santa came early this year, and it's pretty clear we've all been very good because just look at the list of films we're releasing online this month. It's insane. INSANE. Some of my absolute favourites are on this list, starting with Sarah Polley's brilliant doc, Stories We Tell.
This film, a genre-twisting portrait of one extremely complex family, is already 5 years old, but I still talk about it like I saw it yesterday for the first time. Nothing else in this vein has even come close to it for me. The sheer genius of the storytelling is a masterclass for anyone interested in memoir, and coupled with Iris Ng's cinematography… well, like I said, Christmas came early.
Stories We Tell, Sarah Polley, provided by the National Film Board of Canada
If that was all we had to offer you, it would be pretty big news. BUT IT'S NOT! Check out this list of newly released films that you can watch for free right now:
Mina Shum's first foray into documentary film reopens the file on the infamous Sir George Williams Riot in Montreal, a watershed moment in Canadian race relations.
This short doc profiles an inventor who makes instruments out of the most unlikely items.
This antidote to the mainstream portrayal of Arabs as terrorists and extremists offers a completely different perspective on a much-maligned community.
Director Jennifer Baichwal turns Margaret Atwood's bestselling book about debt as a mental construct into a stellar film.
Explore the state of prostitution laws in Canada with this timely doc turns its lens on sex workers, policymakers, lawyers, and male buyers.
This animated short tells the story of a young Mi'gmaq girl whose names means "the light from the dawn."
Meet Trudy, a bright and witty little girl who is equal parts truthful and rude.
This short documentary featuring 58-year-old Kazumi is a meditation on performance, self-expression, (dis)ability, and the power of art.
Get an intimate glimpse into the exceptional mindsets and emotional lives of four adult artists with Down Syndrome.
Winnipeg high school teacher, and former boxer, Randy Baleski has a unique approach to helping students at risk of not graduating: get them in the ring.
This beautiful animated film captures the life cycle of critically endangered sea turtles.
Meet Kaspar, a young man who discovers life – and light – after spending his entire life in the dark.
This biting satire of Big Oil offers an ironic take on the iconic American ballad, Que Sera, Sera (Whatever Will Be, Will Be), starring a 1957 Chevy Bel Air.
Discover a Grade 6 class in Quebec where a teacher implements an experimental teaching method aimed at preparing children to take up environmental challenges.
This animated short captures the intersection between young families and street workers in a blue-collar neighbourhood.
Witness the story of jockey Ron Turcotte and his legendary horse, Secretariat, who together won the American Triple Crown in 1973.
Director Paul Cowan transforms Margaret MacMillan's acclaimed book about the most ambitious peace talks in history into a highly engaging feature-length documentary.
Josh Dolgin, aka Socalled, is a multidisciplinary musician and artist who blends klezmer, hip-hop, and funk to form his own unique sound. This is his story.
This documentary travels the migration corridor forged between Sherbrooke, Quebec, and the town of Brooks, Alberta, by French-speaking Africans searching for a better life.
Sheldon Cohen (The Sweater) returns with this unexpectedly comic take on the nature of heart failure.
Meet Danny Williams, the charismatic and unflinching Premier of Newfoundland and Labrador, in this 2014 portrait.
This charming short film features the beloved Citroën 2CV as it travels from France to Vancouver and prepares for an upcoming antique car show.