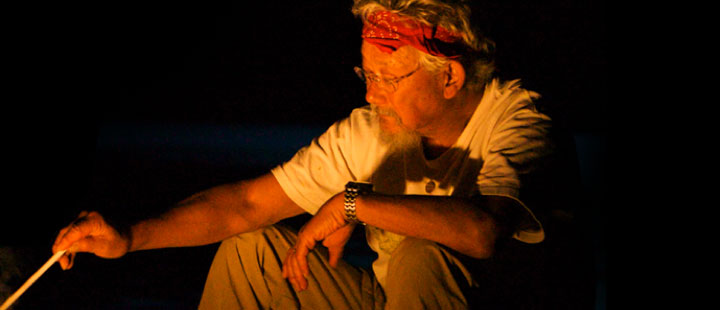 Imagine… David Suzuki in YOUR classroom!
No need to rent a bus, we're bringing David Suzuki right to you…
The NFB and the David Suzuki Foundation are pleased to present the David Suzuki Virtual Classroom on November 1st and 2nd, 2011 at 13h30 EST. This is an amazing opportunity for you and your high school students (age 13+) to connect with the famous environmentalist, live and in real time, from your classroom.
All you need to do is buy the amazing NFB documentary Force of Nature: The David Suzuki Movie, enjoy it with your students, start a discussion, register and then join in the conversation. Better yet, team up with another teacher in your school, and both your classes can participate.
For the first time ever, students from across Canada will have an opportunity to ask David Suzuki questions about the issues raised in Force of Nature. During the online session, Dr. Suzuki will talk intimately and candidly about his rich life experiences and compelling vision for the future of our planet.
For more information about the David Suzuki Virtual Classroom, the film, registering your school or downloading our comprehensive study guides, please click here .
Please send any questions you may have about this event to suzukivirtualclassroom@nfb.ca.