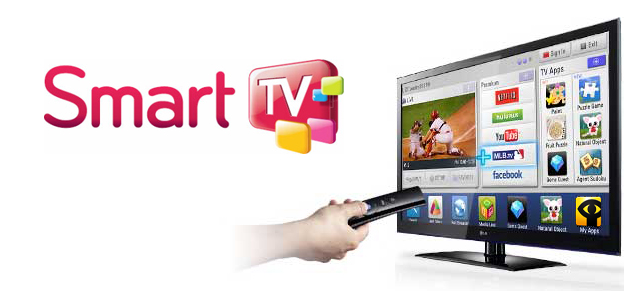 NFB Films on LG's Smart TV
This post is a translation. Read the French original here.
An agreement between the National Film Board of Canada and LG Electronics Canada allows LG Smart TV users unlimited access to the country's 2,000 best films, all for free. The NFB app will be added to currently available connected television services such as YouTube, Netflix, Facebook, Google Map, and Skype.
"This new app was created in partnership with LG, leaders in connected TV development," said Tom Perlmutter, Government Film Commissioner and NFB Chairperson. "It represents an important step forward for the NFB—our first application that ventures beyond mobile and tablet platforms. Over the past 3 years, the National Film Board of Canada has established itself as a leader in digital technology as it pioneered new ways of delivering its historic collection of ground-breaking animated and documentary films on a wide variety of platforms, while developing forms of interactive art and entertainment for the 21st century."
Joël Pomerleau, the NFB's Director, Platform Development, and his team were responsible for developing this latest app, which he graciously demonstrated on LG TV during my visit this morning.  Even though I'm no tech whiz, I can tell you that this TV does have some very impressive features.
"Smart TV is an interface specifically designed to optimize the "big screen" experience in our own living rooms," Joël explained. "It has a direct link to the Internet. By using a remote control (that looks something like Nintendo's Wii), users can relax in comfort as they easily surf from one page to the next without having to rely on a keyboard or a mouse. The NFB app (identified as NFB on Smart TV) is bilingual and offers the same content as all our free apps."
Here is a brief look at what you get on the app:
– Selection: A film a day! A new film chosen daily from among our best by NFB's programming team;
– Popular: our most viewed films at NFB.ca;
– Favourites: create your own viewing list by choosing your favourite films;
– Channels: a dozen themed channels: Kids' Movies, Animation, Classics, Arts, The Green Channel, Biography, Hot Topics, Outside the Box, World, History, Aboriginal Peoples and HD;
– For Kids: an entertaining channel for tots;
– Search: a user-friendly, efficient search tool.
How did the NFB actually get on Smart TV? "LG was looking for Canadian French-language content," said Joël Pomerleau. "They first approached TOU.TV at Société Radio-Canada. Attendees at that app's launch asked the LG representatives when Smart TV would add an NFB app. That's how LG heard about us and subsequently offered us this partnership. Apparently, the public has come to expect to see our films on a wide range of platforms!"
The NFB app was installed on September 27, 2011 and will be a pre-installed feature on all new LG Smart TVs. The NFB platform development team is continuing to work on new applications as it explores the connected television market. Joël concluded, "It's a brand new open playing field and there is room for quality Canadian content."