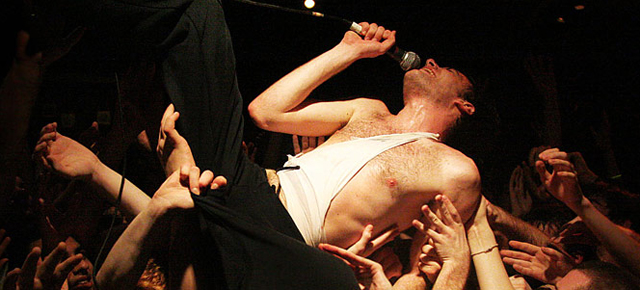 Celebrating National Media Literacy Week
This week (November 7-11) is National Media Literacy Week, a week to highlight the importance of thinking critically about media. This year's theme is Digital Citizenship. Media Literacy Week is especially relevant at the NFB because we have always believed (and our films will back this up) that thinking critically is crucial to making wise decisions and developing informed opinions.
There is a misconception that media literacy is all about uncovering the consumerist objectives of mainstream media. While this is a key aspect of media literacy and media education, media literacy is also about learning how to appreciate and produce media—all media (including documentary and auteur animation). This is not to say that the deconstruction of mainstream media texts is not important, it is absolutely important! As educators and media creators, we need to recognize that media is pervasive and that when we are equipped with the appropriate tools, we can learn not only to pull it apart, but also to put it back together and to better appreciate it. With these skills we are also able to make more informed decisions about what we see on screen (or in print, or online, or… you get the picture).
As you can imagine, documentary films and auteur animation provide unique avenues for the critical analysis of media. Often told from a specific point of view, these films are really interesting to examine.
Take a film like RiP! A Remix Manifesto. Through watching this film we can learn about media, specifically copyright, mash-ups and open source. We can also examine how the film was made and what decisions were made through the production process that served to shape the message.
Here are some sample questions that would help us to deconstruct this specific film:
What is the target audience for this film? How do we know this? What indications in the style of the film dictate the target audience?
From whose point of view is the story told? How would the content of this film shift if it were told from the perspective of someone else, such as a copyright lawyer or an original artist?
In your opinion, whose perspective is missing from this film? Why? How do you think including this specific perspective would have changed the film?
Consider the timing of this film and the context. How relevant will this film be in 10 years? 20 years? Do you think we will be having the same debates?
Who created this film? Why do you think it was created?
What, in your opinion, is the primary message in this film? Do you agree or disagree with this message?
Consider the medium and how you watched this film. Did the medium influence the messages you received? If so, how?
We could go on; there are so many questions to ask! So what NFB films are relevant for Media Literacy Week? Hmmm… all of them (and don't forget our interactive sites). That's right; although RiP! A Remix Manifesto provides a unique example, as it is a film about media specifically, all of our films provide excellent fodder for deconstruction, just as all media texts deserve to be critically examined.
As you're deciding what to highlight in your classroom for Media Literacy Week, consider the collection of films and interactive productions on <NFB.ca alongside media your students encounter every single day. Consult great approaches and key concepts developed by the Association for Media Literacy and the Centre for Media Literacy. Both of these trailblazing organizations have developed tried-and-true frameworks for media literacy that can be applied directly in the classroom.
UPDATE 2020: A new resource guide has been added to the Centre for Media Literacy page for parents on internet safety for kids. This guide includes strategies for keeping families safe, while also discusses the dangers that children now face online, like cyber-bullying and sexual predators. You can find it here.