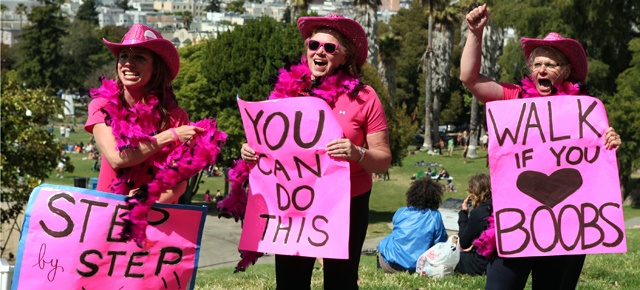 Catch Léa Pool's Pink Ribbons, Inc. in a theatre near you starting February 3rd, 2012
After premiering at TIFF, where it was named one of the TOP 10 films, Léa Pool's much anticipated film on the "industry of breast cancer", Pink Ribbons, Inc., opens in Canadian theatres February 3, 2012.
The feature documentary, which early reviews called "eloquent", "stunning", "alarming" and "incendiary", shows how the devastating reality of breast cancer has been hijacked by a shiny, pink story of success, as incarnated by the ubiquitous pink ribbon. This is the kind of doc that takes no prisoners. According to Variety, Pink Ribbons, Inc. no less than "resoundingly pops the shiny pink balloon of the breast cancer movement".