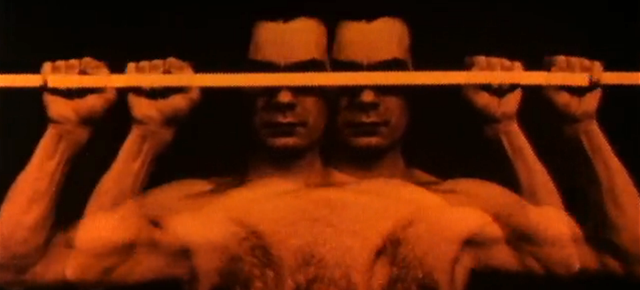 As Trippy As It Gets: Series 4
The absurd, it would appear, acts as a tonic for the mind.
A recent study published in Psychological Science established that people who had read a particularly absurd and confusing version of Franz Kafka's (already incongruous) short story "A Country Doctor" were better at discerning patterns in long strings of letters than people who'd read a simplified, more logical version of the same story.
To them, these results suggested that the cognitive mechanisms responsible for learning sequences were enhanced by the presence of what they called "meaning threats", i.e. absurd stuff your mind wrap itself around.
Not only is this excellent news for all us Beckett, Ionesco and Robot Chicken fans, it also means the NFB possesses the perfect stimulant for anyone feeling a bit sluggish in the coconut.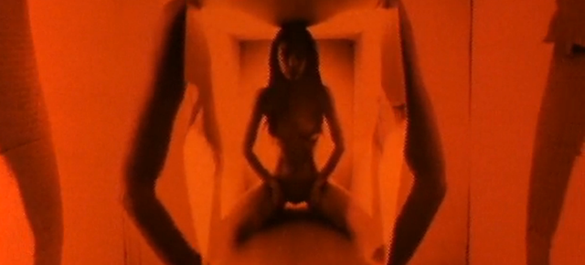 It is a well-known fact that the Film Board is a unique treasure trove of weirdness (anyone doubting this statement hasn't spent enough time here nor here), but today's secret weapon, Series 4, stands tall and puzzling in a garrison all of its own.
Going on and on about this 7-minute gem would dull its thrill, but suffice it to say it involves shapes, naked people and body parts superimposed with more shapes, naked people and body parts. (Dr. Seuss is still definitely a safer bet for enhancing the acumen of little ones, for the record.)
The rich proliferation of visuals, almost kaleidoscope-like at times, is anchored by a trance-inducing percussive soundtrack reminiscent of factory noises, maybe a roomful of machines clanging metal into objects. Repetitive, yet euphonious.
It would be challenging to establish what it's all "about", but rest assured, that's either besides the point, or the point itself. Either way, enjoy. Your brain's already doing a little dance.
Series 4, Normand Grégoire, provided by the National Film Board of Canada