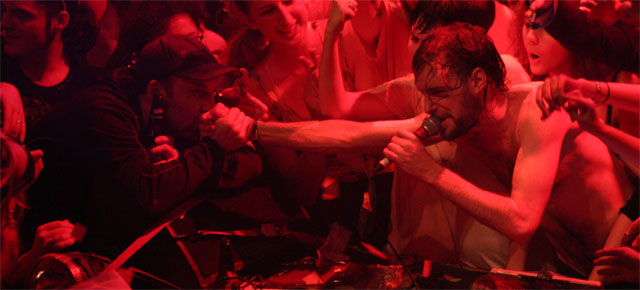 What is visual research, clearance and copyright – and why should you care?
The NFB, as one of Canada's most prolific documentary producers, knows that the research, and visual research, invested in a project in the development stage is key to a strong, compelling documentary. Just about every film includes content – photo stills, footage and music – wherein rights need to be cleared before the film is ever screened.
RiP! A Remix Manifesto (Brett Gaylor, 2008) is a feature length documentary that, with music-sampling genius Girl Talk, delves into the ethics, history and legalities of copyright in Canada and internationally.
RiP! A Remix Manifesto , Brett Gaylor, provided by the National Film Board of Canada
As a producer and researcher, I learn more each year about what it takes for those images and sounds to flow seamlessly for an audience.
There's commercial use, editorial use, educational use, fair dealing and content that is available in the public domain, all of which affect whether rights can be secured and how much they'll cost.
There's also the issue of how the Internet and evolving technology has changed the way audiences receive their content.  (See: various interactive NFB projects!)
What's involved in visual research, clearance and copyright?
When clearing rights to an image, footage or song, there can be several layers. First there's the photographer or cinematographer who took the picture or shot the footage – and did s/he or sell those rights to an image bank or broadcaster? Next, the people, artwork or commercial brands that appear in the image or footage have rights too. And even still, if the image includes an actor, fees may be required to ACTRA, UDA or SAG, or whichever guild represents the actor. Sometimes, footage may contain music that needs to be cleared.
Many films hire original composers because it can be much more cost effective than paying the rights for just a few seconds of a popular song.  And clearing a song has several layers: synching the music to the image, licensing the master recording, publisher rights, and is it a cover song or does it contain samples of another artist within?
Even content that appears to be free because it's in the public domain requires certainty that it's not a new version. And buyer beware: some people change public domain content by adding music or titles, and charge for it – when the original version may still be available free!
Content intended for international audiences must adhere not just to Canadian copyright law, but the laws of the international audience.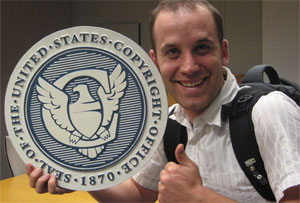 Producers can make the costly mistake of having an inexperienced researcher tracking down their footage, stills and music.  Consequences can include having to go back to the edit (going over time and budget) to remove what isn't cleared, ending up in court, big money payouts and/or having a film shelved.
The Visual Research Society of Canada
The Visual Research Society of Canada // Association des recherchistes en audiovisuel du Canada was founded six years ago by Elizabeth Klinck and a group of people who do visual research.  Elizabeth is an award-winning filmmaker and researcher who teaches master classes on research and rights clearances and who has researched an astounding number of Canadian films. With VRSC membership across Canada approaching 100 researchers, and rebate agreements with some of the best footage, stills and music libraries in the world, as well as ongoing media rights training, VRSC has become an important resource and force in Canadian film and television.
For each image you see, for each sound you hear, as you watch your favorite films, know that a whole world of behind-the-scenes visual research and clearance work brought it to life, and to you, our audience.
***
Alexandra Yanofsky is a film and television producer and researcher. She produced the NFB Films The Colour of Beauty, Jaded and Taxi Libre, for Work for All, an initiative about racism at work. Alexandra is a member of the Visual Research Society of Canada.