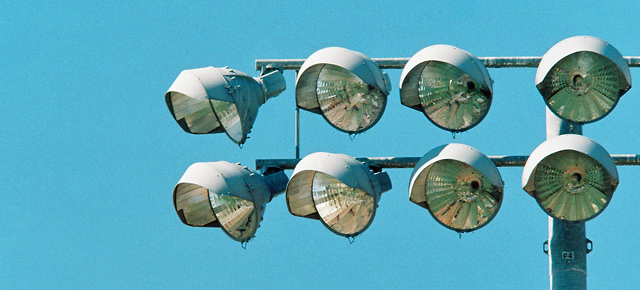 Hot Topics | Lighting Wizard Dedo Weigert Discusses Lighting for Documentary, Part 2
Recently, celebrated cinematographer and lighting system inventor Dedo Weigert dropped by the NFB's Montreal headquarters for a day-long workshop on a topic dear to his heart: film lighting.
During lunch, the lighting wizard took a few moments to answer our questions about such things as why lighting matters, and things to pay attention to when lighting a doc. (Check out Part 1 of our interview here.)
In the first clip, Weigert explains that although lights are no longer required for exposure (proper exposure is now generated within the camera itself), lighting still plays a major role in film.
In the second clip, he discusses the importance of quickly searching for, locating and supplementing available light when lighting a documentary.
Dedo Weigert on the value of good lighting
Dedo Weigert on lighting for documentary
Photo credit: lights by Plaids&stripes on Flickr