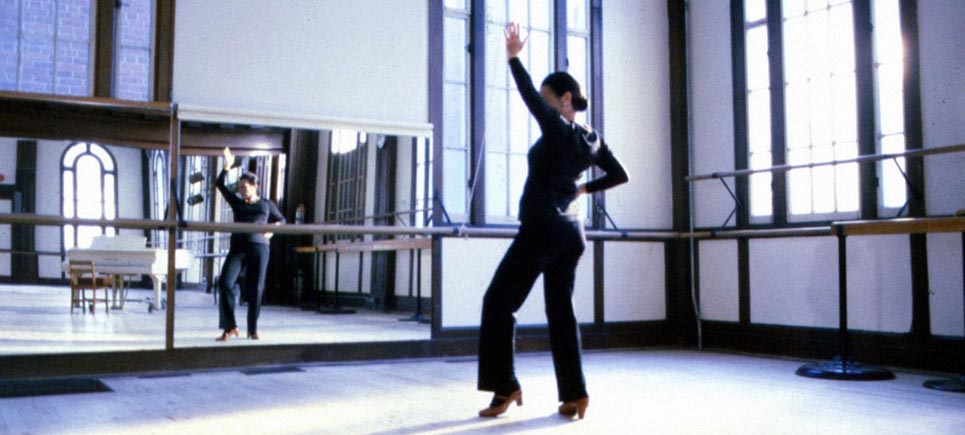 The NFB Film Club is Back for Spring 2014
Free screenings at your local public library
Spring is finally here! This season, the NFB Film Club is blowing a breath of fresh air your way, with an eclectic and exciting lineup of new and classic films in five different programs—four for a general audience and one specially for children. The NFB Film Club works with public libraries to make the NFB's vast collection accessible to communities in every region of Canada. We offer a variety of free film programs—featuring new releases—for both children and adults.
Enjoy the films!
Happy Birthday to the NFB!
To celebrate the National Film Board's 75th anniversary in May 2014, we're offering a selection of remarkable Oscar-winning NFB titles: the animated shorts The Sand Castle (Co Hoedeman, 1977), The Danish Poet (Torill Kove, 2006), Bob's Birthday (Alison Snowden and David Fine, 1994), and Neighbours (Norman McLaren, 1952), as well as the documentary Flamenco at 5:15 (Cynthia Scott, 1984).

The Wings of Johnny May, directed by Marc Fafard, introduces us to the first Inuit bush pilot in Nunavik. It's a film that transports viewers into the northern skies and reveals the history of a people and their culture through one extraordinary individual.
Award-winning filmmaker Chelsea McMullan takes audiences on a poetic journey with My Prairie Home, an intimate portrait of Canadian transgender singer Rae Spoon. Part biography and part concert film, this documentary musical is as poignant and introspective as the songs of its celebrated subject. Watch the trailer here:
My Prairie Home, Chelsea McMullan, provided by the National Film Board of Canada
Hi-Ho Mistahey!, directed by Alanis Obomsawin, Canada's foremost Aboriginal filmmaker, takes us into the heart of Shannen's Dream, a national campaign to provide First Nations youth with fair access to education in safe and welcoming schools. Presented to mark National Aboriginal Day. Watch the trailer here:
Hi-Ho Mistahey! (Trailer), Alanis Obomsawin, provided by the National Film Board of Canada
The animated shorts I Am But a Little Woman, Impromptu and Little Thunder will be shown as part of the last three programs.
The spring Film Club also includes five lively and fun animated films that children will love, such as The Fox and the Chickadee (a new release), Philip and the Butterfly, How Dinosaurs Learned to Fly, Every Dog's Guide to Complete Home Safety and La poulette grise.
For more details on NFB Film Club programming, and to watch clips from the films, click HERE.
The NFB Film Club is a turn-key initiative created specifically for public libraries. It grants free access to new, relevant and thought-provoking documentaries as well as award-winning and entertaining animation for the whole family.
For more information on the NFB Film Club, please contact Marianne Di Domenico | 514-283-8953 | m.didomenico@nfb.ca