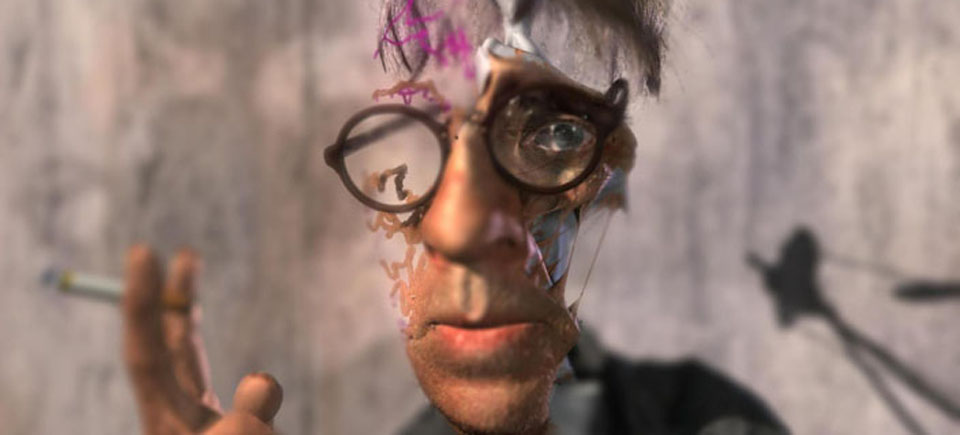 Let the games begin: the NFB at the Oscars
It's that time of year again—time to get glam, get excited, and get voting! (In your office Oscar pool, that is). The 86th annual Academy Awards will be broadcast this Sunday, March 2nd to millions of viewers worldwide. But aside from the gowns, speeches, and jokes, let's not forget the most important part: the films.
In 1927, the Academy of Motion Picture Arts and Sciences was formed with the mandate to "raise the cultural, educational, and scientific standards" of film. They've probably gone well past this achievement over the last almost-century, but those little gold statuettes are still given out, and the prestige that goes along with them is certainly nothing to sneeze at. In the NFB's 75-year history, we've been nominated a whopping 72 times! We're pretty proud of this achievement, and we've decked out our home page (NFB.ca) with a few of our 11 winners, all of which are available in their entirety for free online.
Our very first Oscar was given to Churchill's Island (1941), an in-depth look at the allies who fought in WWII's Battle of Britain. This film was actually the first documentary that ever won an Academy Award! 1941 was the first year that the Documentary (Short Subject) award was given out.
Our two most recent Oscars were given to Ryan (2004) and The Danish Poet (2006). The former is a formally innovative portrait of troubled but supremely talented NFB animator Ryan Larkin through the eyes of contemporary animator Chris Landreth. The latter is a thoughtful, adorable animated film about a philosophical poet in search of the meaning of life.
But in between our very first and latest Oscar wins, we've got tons of other films that have enjoyed the prestige of the gold statuette. Check out my personal favourite: Flamenco at 5:15 (1983). This lively and infectious short documentary follows students from Canada's National Ballet School as they study the centuries-old art of flamenco dancing from the irreverent legendary teacher Susana Robledo. The stomping, clapping, and spinning skirts will make you dizzy! But the beat won't leave your heart and mind long after you watch the film.

Flamenco at 5:15 by Cynthia Scott, National Film Board of Canada
You can head over to our Oscars page to find out more about the NFB's history at the Oscars, and you'll find a complete playlist of our Oscar-winning films here.
But let's not forget: it's not all about the winners, those spotlight-stealing jerks! The cliché that it's an "honour just to be nominated" is actually true—only the best of the best get a nod, and the NFB has been in that venerated position 72 times! You can take a look at our complete list of nominees here, but if you want a hint, I'll take you through a few of the best of the best:
Volcano: An Inquiry Into the Life and Death of Malcolm Lowry (1976) is an absolutely brilliant and astounding work. It's a documentary about the iconic author of one of the 20th century's most renowned novels, Under the Volcano, and the film itself is just as weird, wonderful, and jarring as the book.
Volcano: An Inquiry into the Life and Death of Malcolm Lowry by Donald Brittain & by John Kramer, National Film Board of Canada
Wild Life (2012) is an infectious little stunner. It starts off hilariously enough: our British early-20th century dandy wants to become a rancher in the untamed prairie. His attempts elucidate scorn and laughter from both the locals and his own parents. But behind the humour is a soft touch, and the film's quietly tragic ending will stay with you long after viewing.
Wild Life by Amanda Forbis & by Wendy Tilby, National Film Board of Canada
Finally, Walking (1968) is a beautifully hand-drawn animation by Ryan Larkin, the subject of Ryan (2004). This decades-old short really testifies to Larkin's skill, finesse, and creativity, those characteristics that made him such a fascinating subject for Chris Landreth.
Walking by Ryan Larkin, National Film Board of Canada
Looks like we've got more than enough NFB Oscar nods to keep you going! Don't forget Norman McLaren's Neighbours (1952)—a winner, Cordell Barker's Strange Invaders (2001)—a nominee, or Joyce Borenstein's The Colours of My Father: A Portrait of Sam Borenstein (1992)—a nominee, among many, many others.
Sure, you'll be knee-deep in glitz and glamour on Sunday night, but for the true cinephiles, the red carpet is nothing compared to the glowing works of art that are honoured every year by the Academy.
Good luck to all the nominees—and here's to another 75 years of the NFB's Oscar-nominated excellence!