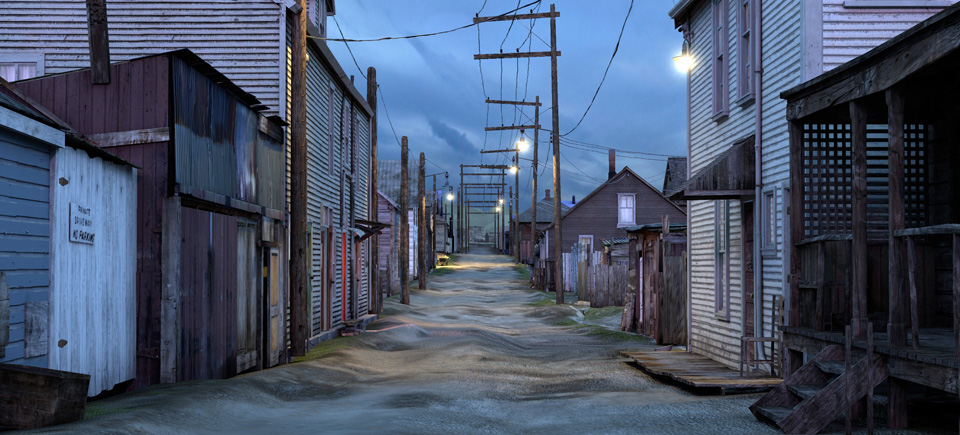 Circa 1948, an immersive artistic storyworld, launched at Tribeca
Vancouver. 1948. An abandoned hotel and a dilapidated back alley. You may think this seems like a faraway time and place, but history will not be silent.
The NFB's Digital Studio has collaborated with internationally-acclaimed artist Stan Douglas on a new interactive experience, Circa 1948. The project transports you to post-WWII Vancouver to explore the urban landscape; but when you end up hearing disembodied voices, then you'll get into the real story of this revived piece of history. Ghostly locales, personalized narratives, and a stunning visual design all make up a vast array of related strands and pieces that combine to construct what we call a storyworld.
Get a taste of this richly layered, mysterious storyworld in the audio clip below, and feel free to share widely in your networks: