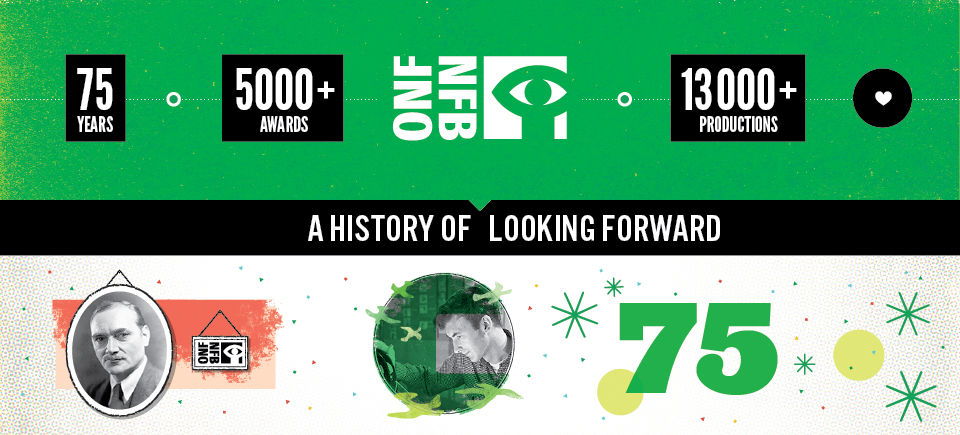 Celebrating 75 years of cinema history with a pretty cool timeline
This past May 2, 2014, the NFB celebrated its 75th anniversary. Want to know more about the history of this venerable cinematic institution? We've cooked up a delightful and informative timeline which collects many of our most notable milestones.
Know your history! Share this post widely in your networks, whether among cinephiles or Canadophiles—or both. Or, simply copy the image below and use wherever you like, or grab the code at the bottom of this post and embed it to your heart's content.

Share widely
We would love for you to share this infographic, either on your blog, website or through social media. You can embed it easily by grabbing the code below.
Let us know what you think of our milestones in the comments below.