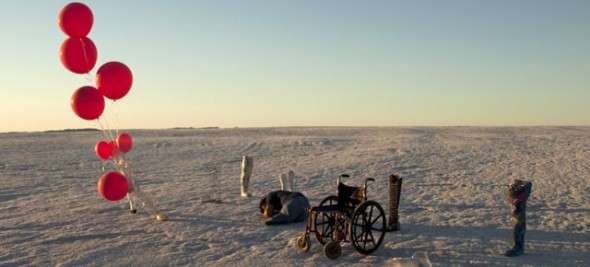 NFB Film Club's stellar programming for fall 2014
Are you a librarian or a library-lover who's also a cinephile? Got a public library in your neighbourhood and want to see free public screenings of some of the latest and greatest NFB productions? Well, the NFB Film Club is for you.
How does it work?
The NFB Film Club is a turn-key initiative created specifically for public libraries which grants free privileged access to new, relevant, thought-provoking documentaries and also award-winning, entertaining animation for the whole family. If you're a librarian and you want to host a screening at your branch, contact Marianne Di Domenico at 514-283-8953 or m.didomenico@nfb.ca. If you're a library-loving cinephile and you want to attend a screening at your local branch, contact your local librarian and ask them to put one together.
And now (drumroll)… the Film Club's fall programming!
Allow us to take a moment to point out that the NFB has a rich and acclaimed history of creating provocative, socially-relevant documentaries. We recently added to this bold tradition with the following new productions and a re-release of a beloved classic.
John Kastner's Out of Mind, Out of Sight gains unprecedented access to the patients and workers inside the Brockville Mental Health Centre, a forensic psychiatric hospital for people with mental illness who have committed violent crimes. You can watch the trailer below:
Out of Mind, Out of Sight, John Kastner, provided by the National Film Board of Canada
This film was named Best Canadian Feature Documentary at this year's Hot Docs International Documentary festival. The jury said Kastner's film found "deep empathy and humanity in one of the most physically and emotionally harrowing environments imaginable, and (brought) insight to the emotional complexity surrounding the issue of mental illness." The film has racked up accolades from both film critics and mental health advocates, and has aired on TVO's Doc Studio.
Another striking doc featured in the Film Club is Laura Bari's Ariel, an inspiring and confounding journey through the strength of the human spirit and the malleability of the human body. After losing his legs in an industrial accident, our protagonist Ariel begins to rediscover his identity as he embarks on exhilarating, superhuman task: creating his own prosthetic legs. Watch the trailer: