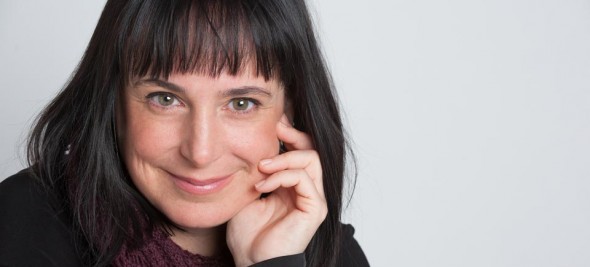 10 questions with Hélène Choquette, director of Little Big Girls—a new feature doc on early puberty
After exploring the worlds of human trafficking in Canada (Avenue Zero, 2010) and Burmese boxers (Fists of Pride, 2012), director Hélène Choquette now turns her lens on a phenomenon that is starting to affect more and more Western families: early puberty in girls.
Little Big Girls, Hélène Choquette, provided by the National Film Board of Canada
Contrary to the situation only a few decades ago, it's not uncommon to see the first signs of puberty appear in girls today as young as eight or nine. The result is an inevitable gap between physical and emotional maturity. Far from just a marginal issue, early puberty is becoming a global public health concern. What's hiding behind this phenomenon? What are the causes and effects?
Choquette's Little Big Girls will be streaming FREE for a limited time on NFB.ca from October 17 to 19.
Until then, check out an interview we recently did with the director. She tells us where the idea for this film came from, what her intentions were in making it, and introduces the team that worked with her on this documentary aimed primarily at families and the educational community.
10 questions for director Hélène Choquette
The NFB's Catherine Perreault (CP): How did you get the idea to make this documentary about early puberty in girls?
Hélène Choquette (HC): The original idea didn't come from me. It was Monique Simard, former Director General of the French Program at the NFB, who thought of it first. Colette Loumède, Acting Director General of French Program and Producer Nathalie Cloutier then approached me and asked me to direct the film.
It was a big challenge for me. I had to maintain two different perspectives: on one hand, there's the research [in the medical community], where everything is still unproven, and on the other hand, there's the testimony of the girls, who presented very specific situations.
CP: Have you had first-hand experience with early puberty in those around you?
I have a cousin who went through early puberty. I remember that some members of my family thought she was [emotionally] immature, but in fact, she had the appropriate maturity level for her age. We were all just confused by her adult physicality. She was only 12 at the time.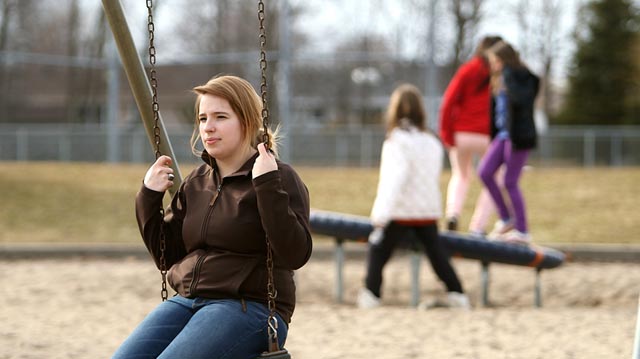 Camille is 20 years old today and she's one of the young women who talks about her experience [with early puberty] in my film. This is the first time I've approached a member of my family to participate in one of my projects. I'm usually much more modest!
CP: How did you construct the film?
HC: The project has three dimensions: social (the experience of the girls), scientific (the research on the topic) and psychological (the point of view of psychologists and other stakeholders). I wanted to make the film both informative and enlightening, while taking the drama out of the subject, which remains fairly taboo today. The film also features animated sequences designed by a team of four NFB animators: Brigitte Archambault, Fred Casia and Eva Cvijanovic, under the supervision of Elise Simard. These scenes serve to show the confusion and angst that are part of puberty. The animation brings touches of humour and self-mockery to the film, which is very important in order to make puberty seem less intimidating.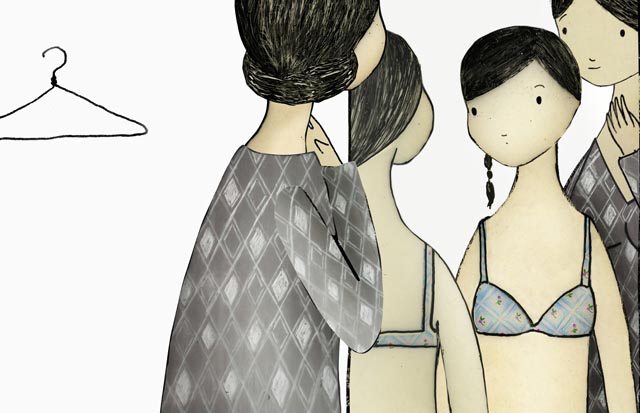 Also, the actress Catherine Trudeau did a great job with the narration of the animated sequences. She managed to get the right tone, somewhere between humour and confidence. She has a young voice, kind of like that of a friend, and she doesn't take herself too seriously. When I showed the film to the participants, they immediately liked these animated sequences.
CP: Can you tell us about your approach to studying the issue of early puberty?
HC: I certainly didn't do the research alone. I had the help of Nancy Marcotte and Micheline Bélanger. Micheline helped us to find the girls who participated in the film, and Nancy assisted me with the scientific research. She did all the preliminary research and found 30 serious studies on the subject. Then we found the names of the leading experts [on this topic] in the world; at least, those who receive the most subsidies [to conduct the research]. Most of these were located in Cincinnati and Copenhagen. We also approached specialists of any kind who are interested in the issue of early puberty.
CP: You explore some potential causes of early puberty in the film, including endocrine disruptors and obesity among youth. After meeting with several researchers and studying the subject in depth, are you able to draw conclusions?
HC: The phenomenon of early puberty is multifactorial. For now, research has failed to prove its exact causes. In a few years, we'll probably be able to find out more about how much each factor has an impact on the early hormonal development of girls.
In my opinion, it's impossible to stop the phenomenon. Its evolution is directly related to our lifestyle. However, by way of open discussion, we should be in a position to guide the girls through it all. It's a little bit like the hypersexualization of young girls. We certainly won't reverse the trend tomorrow, but we can better support young people [who are going through it]. It's important to openly address these realities and try to prevent their negative impact.
That's the goal of my film: to prevent the playing down of these important issues by tackling them head-on through stimulating discussion.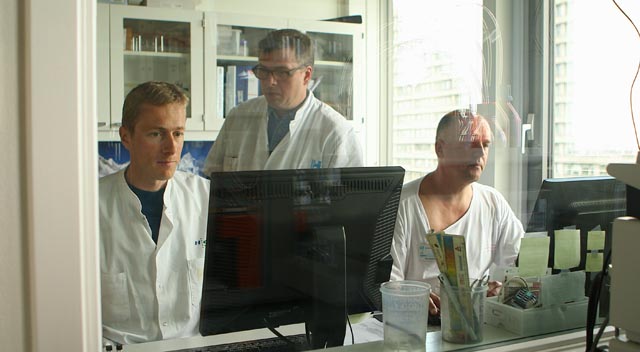 CP: In the meantime, can anything be done to reduce the changes of early puberty in children?
HC: I think people just need to keep their eyes open and be aware of the products we consume—paying special attention to chemicals, for example. We can also try to prevent stress factors and obesity in kids by encouraging good nutrition and exercise. Increasingly, the consumer products we use in our lives have an impact on the development of the human body. It's kind of our responsibility, as consumers, to learn [about these products] and make better choices.
CP: Who does your film address?
HC: Families. In the past, puberty was something that was between a mother and daughter. Today, we all must live among our extended entourage, so it's important to include fathers and brothers in the conversation. They, too, are faced with this new reality. This is what I meant by "preventing negative impacts": some boys of 15 or 17 can easily be attracted to a girl of 12 who looks much older than her age. So, it's important to include them in the discussion. I really hope boys aged 12 to 17 will see the film.
CP: Let's talk about your collaborators. Some have been with you for many years, like director of photography Joel Provencher, who worked with you on Avenue Zero (2010), Little Tiger's Pride (2011), and Fists of Pride (2012). How would you describe your collaboration?
HC: When you've been doing this job for several years, you can surround yourself with colleagues and specialists that you're comfortable working with. The people in my team are totally in step with me. Even though there are different dynamics on every shoot, we always try, above all, to adapt to the subject matter we're working on.
I'm lucky to get to work with a very talented team. Joel Provencher received the Gemini Award for best cinematography for Avenue Zero. My sound man Olivier Leger is very popular on film sets. When the atmosphere is heavy, he's always there to lighten the mood. Everyone has a role to play.
CP: Jerome Mining did the soundtrack. Was this the first time you worked with him?
HC: Yes, this was the first time. I like the soaring and intimate aspects of his music. Also, Jerome is able to explore different musical genres. He studied film, and his musical universe is always very colourful. For example, he brought two approaches to Little Big Girls: there's the more polished music that accompanies the intimate stories of the young girls in the film, and there's the music in the animated sequences, which is closer to caricature.
CP: What hopes do you have for your film?
HC: Little Big Girls is more than an educational film accompanied by scientific theories. It also has a more intimate side, thanks to the testimonies of the girls in the film.
In short, I want my film to provoke reflection and discussion. Early puberty has to stop being the elephant in the room. I would like educational professionals to be aware of the problem and to know what to say to young people who are asking questions about the subject.
Before the shoot, I approached some primary schools to ask them for permission to film in their facilities. As soon as they heard what the film was about, I got unequivocal "no"s. The subject was too sensitive for them. This shows there is still a lot of work to be done.
***
Hélène Choquette's Little Big Girls will be available free on NFB.ca from October 17 to 19. After the free streaming period, the film will be available for download in our digital store.