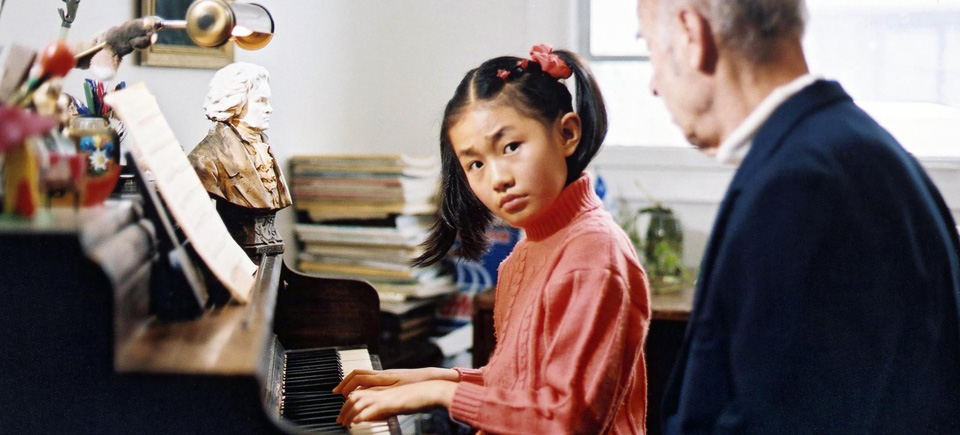 Commemorate National Child Day with 5 films about youth around the world
National Child Day is celebrated in Canada on November 20, along with the United Nations' Universal Children's Day, in recognition of the UN Declaration on the Rights of the Child and the UN Convention on the Rights of the Child.
Dedicated to promoting the fraternity among and welfare of the young people of the world, this day is a chance for us to reflect on the experiences and voices of children worldwide. And, as usual, we've got some pretty stellar films just for that! The films featured on the main page of NFB.ca this week all centre around the stories and experiences of children across Canada—and worldwide.
Let's take a tour!
National Child Day for new Canadians
In Everybody's Children, we meet two teenagers who have left their home countries and sought refugee status in Canada—alone. Separated from their family and friends, often orphaned in violent circumstances and escaping unspeakable horrors in their home countries, these brave youngsters try to make a new life for themselves in Toronto at an age when nobody should have to go it alone.
Often, the experience is lonely, confusing, and barely manageable. But these young people's spirits aim high, and they can see a bright future for themselves on the horizon.
Everybody's Children, Monika Delmos, provided by the National Film Board of Canada
The gift of music to a child
In Mr. Mergler's Gift, we meet a 9-year old piano prodigy who gains wisdom about the power of music from aging piano teacher Daniel Mergler. Nearing the end of his career as a music instructor, Mergler is inspired by his young student's talent, and she, in turn, learns about what it means to build a life around music.
Oscar® winner Beverly Shaffer directed this touching and musical short doc. Check it out!
Mr. Mergler's Gift, Beverly Shaffer, provided by the National Film Board of Canada
An animated tale of a child's stressful life
In award-winning animator Claude Cloutier's funny and poignant short Overdose, a young boy is absolutely overloaded with activities" from tennis to hockey to art class, homework, and beyond, our youngster is positively exhausted!
Inspired by Article 31 of the United Nations Convention on the Rights of the Child, this short animated film pleads for children's right to rest and leisure.
Overdose, Claude Cloutier, provided by the National Film Board of Canada
Wacky! Zany! Weird! Kids hanging out with… a TV set come to life?!
Live TV is truly one of the weirder NFB films I've seen (and trust me: I've seen a lot of NFB films). How do I even begin to describe this? Well, a couple of kids are hanging out at home, when suddenly, the TV set in the living room starts to wiggle and jiggle and… well, you'll just have to watch to find out.
Suffice it to say that nothing like this has ever happened to me!
Live TV, Annie O'Donoghue, provided by the National Film Board of Canada
An Oscar® winner about a child without a home
In Every Child, we meet a helpless little baby that doesn't quite have a permanent home. He's passed around from house to house until he finally gets happily settled with two homeless men.
This short animation was the Canadian contribution to an hour-long feature film celebrating UNESCO's Year of the Child (1979). It illustrates one of the ten principles of the Declaration of Children's Rights: every child is entitled to a name and a nationality. The film took home an Oscar® for Best Animated Short Film.
Every Child, Eugene Fedorenko, provided by the National Film Board of Canada
We hope these films will give you some insight into the issues faced by young people worldwide. Celebrate the children in your life—their strengths, diversity, and voices—on this coming November 20th!