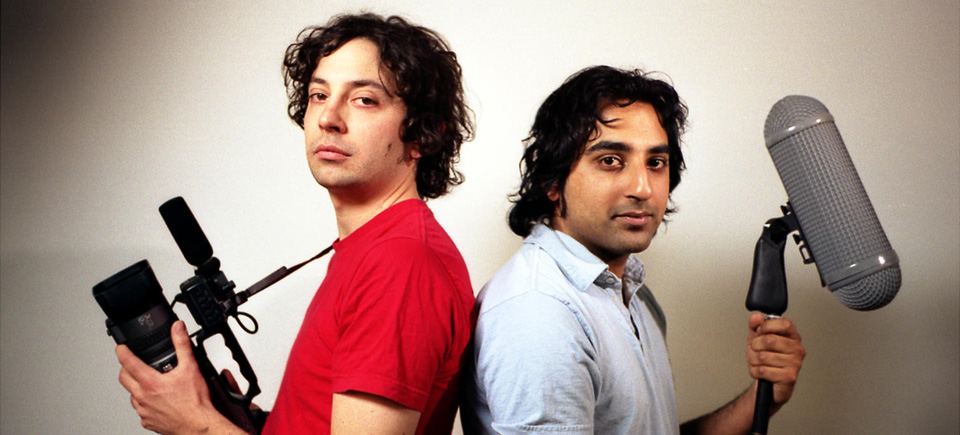 The secret to success: what are documentary critics and festival curators looking for?
Are you a documentary filmmaker, or do you know one? As many creators in the industry know, getting favourable reviews in mainstream press and premiering at well-known festivals worldwide can make or break a documentary.
Over at the TIFF 2014 Doc Conference, festival curators and film critics revealed what makes them pay attention to a particular documentary. In a sea of films, what stands out? Read on for insights, and maybe you'll even find something that will make your next film a great success!
Cinema is cinema, documentary or not
"The Square, as an example, is a film. Yes, it's also non-fiction, but for us, it's a film." What do you think Lisa Nishimura, Vice President of Original Documentary Programming at Netflix,  means by that?
Charlotte Cook, Director of Programming at the Hot Docs festival, has something similar to say: "There is a broadening of the scope of what we think documentary is. I hope in my lifetime there will be no more 'documentary' film festivals. Documentary still isn't seen on the level of 'film' and I hope it does… It's as simple as storytelling and craft. Documentary is an art form, so I want to see high levels of craft and excellent filmmaking."
There you have it: a documentary is a film like any other. If your doc exhibits excellent craftsmanship (sound, image quality, structure, etc.) you may just stand out from the pack of documentaries that are simply trying to catch and display some facts with a camera.
Consider the acclaimed Waterwalker, one of my absolute favourite documentaries. Oscar®-nominated filmmaker Bill Mason sets out to create a rich, atmospheric, hypnotic meditation on the spiritual power of the great outdoors. It's not just a document of a man on a canoe trip; the score (by Bruce Cockburn) is expertly layered, the images are sharp, colourful, and varied, and the film's structure is creative yet satisfying in its chronology. Check it out:
Waterwalker, Bill Mason, provided by the National Film Board of Canada
The strength of story
A good story creates reaction in the viewer. "People are making wonderful films, but something gets your attention that's more than that," says Janet Pierson, Head of the SXSW Film Conference & Festival. "We're looking for something that moves you, where there's some sort of emotional transaction, something that transcends the ordinary."
Asked what was exciting in documentary filmmaking today, critic Paul MacInness said: "Concentration on narrative. I know it's something that might be anathema, but, say, Man on Wire showed new possibilities for documentary, without necessarily compromising on the essential idea of truth."
However, critic Geoff Pevere maintains that "after the initial few splashes of Michael Moore's docs and [Morgan] Spurlock, there was too much first-person documentary." Pevere mentioned Michael Rubbo of the NFB as one of the pioneers of this format, a filmmaker who was doing first-person films decades ago.
Check out Michael Rubbo's Margaret Atwood: Once in August, a portrait of the author as a young woman.
Margaret Atwood: Once in August , Michael Rubbo, provided by the National Film Board of Canada
Strategic positions for documentary: festival sections, sub-genres
Yes, getting a mass audience to see your film is the holy grail. But sometimes, marketing your film as a "must-see" for the entire human population can backfire as a strategy, especially if there is room within sub-cultures and sub-genres of cinema for your particular film to flourish.
Festival programmer Basil Tsiokos (DocNYC, Sundance, Nantucket) claims that "there is a golden age [in documentary] in the sense that there is so much going on and you can figure out different ways to position different films within a festival context," meaning making use of different sections or programs in a festival to position your particular film in context.
Janet Pierson says there are similar opportunities at SXSW: ""In terms of labeling, we do have categories; we created the "Visions" category where there are no lines. It's innovative filmmaking in general, [there's] something edgy or DIY about it. It's interesting how much we have to label which films are documentaries."
Charlotte Cook wisely points out that festivals "serve two people, which is the filmmaker and the audience. Are we helping filmmakers get their films out to the world? Are we showing people the films they want to see?"
Matching a film with its particular audience is paramount now more than ever, when the online marketplace is positively saturated with content. Rather than putting your film "out there", be strategic: ask yourself where and with whom the film would perform best.
An example of this kind of fantastic audience-film match-up is 1996's Project Grizzly, a wacky doc about an even wackier guy that went viral before that was even a thing. Niche and cult audiences loved the film, and it has been playing successfully to their demographic ever since. Check it out:
Project Grizzly , Peter Lynch, provided by the National Film Board of Canada
Expect the unexpected
Basil Tsiokos championed the element of surprise in a successful documentary: "When you're watching it, and it's something that you didn't expect, then it works." And the True/False Film Fest's Paul Sturtz agreed: "Sometimes if a movie does all of the wrong things and you still like it, that means something. Like The Kill Team. Robert Green wrote about it." (Green said the film "transcends the often-staid tropes of the war documentary subgenre." But he also pointed out that, unfortunately, "the reviews of the movie have shown an unbalanced concern with content over form—a problem that is often found in critical writing about documentaries.")
Janet Pierson valorizes variety and originality, too: "Every film has a job that it has to do. Is it pushing form? Is it critically acclaimed? Is it an audience-pleaser? We want diversity in budget and tone. We want funny, scary, sad, provocative."
NFB collection curator Albert Ohayon suggests Final Offer as an excellent example of the surprising and unexpected results in a seemingly conventional documentary. This film, about negotiations between the United Auto Workers and GM, may seem like it's a dry subject, but "the filmmakers managed to surprise the viewers by showing the people [in the film] at their most raw and vulnerable," says Albert.
Check it out here:
Final Offer , Sturla Gunnarsson & Robert Collison, provided by the National Film Board of Canada
Filmmakers: start your cameras!
Well, what are you waiting for? You heard it here first from prominent documentary curators and critics: get out there and make a film that's bold, innovative, technically savvy, compelling, and most importantly: cinematic.
***
Header image: Ben Addelman (left) and Samir Mallal (right), co-directors of 2004's Discordia, a documentary about campus activism at Concordia University in the wake of former Israeli Prime Minister Benjamin Netanyahu's 2002 visit.