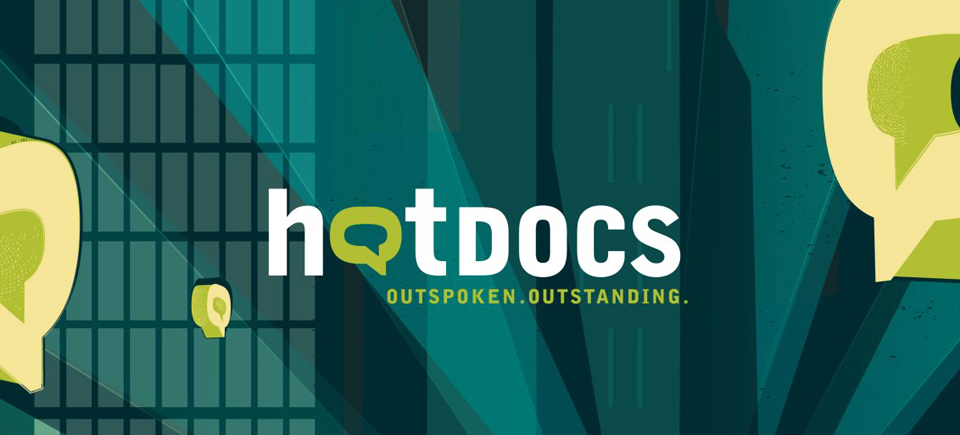 Hot Docs 2015 | Discover the 8 NFB Docs Presented At the Festival This Year
Toronto's illustrious Hot Docs Canadian International Documentary Festival, which unfolds from April 23 to May 3 this year, has finally unveiled its programming! Among the dozens of powerful docs on offer are 8 new NFB productions to keep on your radar. Read up about these great new works and tickle your curiosity with the trailers and teaser clips provided below.
For a complete screening schedule and to buy tickets, please visit the Hot Docs website.
Hadwin's Judgment 
Hadwin's Judgement (Clip), Sasha Snow, provided by the National Film Board of Canada
In 1997, Grant Hadwin cut down The Golden Spruce, a unique 300-year-old tree that was both sacred and scientifically remarkable, in a desperately audacious sounding of the alarm to save BC's rainforest; instead, it brought sorrow and despair.
Danny
Danny (Clip 1), William D. MacGillivray & Justin Simms, provided by the National Film Board of Canada
This dynamic portrait laced with humour, political shenanigans and backroom anecdotes reveals the real Danny Williams, the charismatic premier who stared down 2 prime ministers and Big Oil to transform the fortunes of Newfoundland and Labrador.
Finding Macpherson
Finding Macpherson (Trailer), Serge Giguère, provided by the National Film Board of Canada
Gorgeously hand-painted sequences from her films illuminate a black Montreal artist's magical 10-year search across continents to discover the true identity of a black lumberjack mentioned in a popular Quebec song.
The Amina Profile
The Amina Profile (Trailer), Sophie Deraspe, provided by the National Film Board of Canada
Lesbian eroticism, the Arab Spring and a suspicious abduction turn an online love affair between a Montreal woman and the writer of the popular blog A Gay Girl in Damascus into an international thriller about identity.
Seth's Dominion
Seth's Dominion (Clip 1), Luc Chamberland, provided by the National Film Board of Canada
Memory and how it moulds us rests at the heart of this delightful film celebrating the Canadian cartoonist known as Seth. "You're not aiming for the detail so much as the overall feeling," Seth says of his artistic process. Through moving animated vignettes that are narrated by Seth himself, the stillness of the comic book page is brought to life as we are given a window into Seth's inner world.
Hell Runs on Gasoline
Hell Runs on Gasoline! (Clip), Martin Bureau, provided by the National Film Board of Canada
"There's a hell of a lot of debris on the track," the stadium announcer blares as cars ablaze billow plumes of burnt gasoline smoke. Welcome to the adrenaline-filled Autodrome in St-Félicien, Quebec, in this operatic front-seat ride to a day at the races.
Home Cooked Music
Home Cooked Music (Clip), Mike Maryniuk, provided by the National Film Board of Canada
Is there anything more Canadian than a moose-antler electric guitar? After a near-death experience, retired machinist Lorne Collie started making whimsical stringed instruments. Filmmaker Mike Maryniuk imaginatively weaves weathered doc footage and handcrafted animation to create an inspired portrait of this playful, musical inventor.
HIGHRISE: Universe Within, Live
A one-night-only interactive live performance launching the final chapter of the acclaimed HIGHRISE digital documentary project. Universe Within, Live (Katerina Cizek) takes audiences on a fascinating journey from Brooklyn to Mumbai to Guangzhou through the original portraits of highrise residents and their digital lives from around the globe.