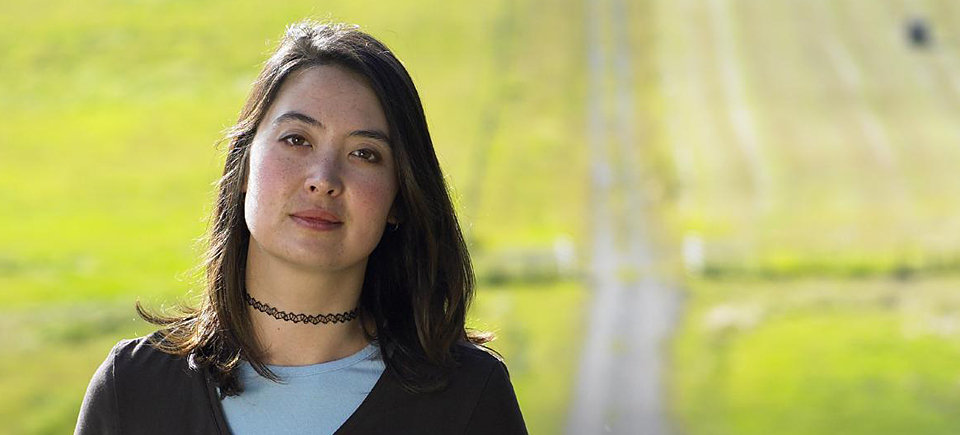 5 Tips for Discussing Cultural Diversity at School
Cultural diversity is part of everyday life for a lot of students. Discuss this idea and how the challenges that this poses can improve life at school. The NFB collection includes a large number of titles that deal with this question and that act as a starting point for "edutaining" activities in class. Below are five tips for talking about cultural diversity at school.
 Tip 1: Ask questions
 Between: Living in the Hyphen examines what it means to have a background of mixed ancestries that cannot be easily categorized. Finding a satisfactory frame of reference in our "multicultural utopia" turns out to be more complex than one might think.
Ask students to analyze the challenges faced by people with mixed ancestry. Ask them to use the Statistics Canada website to track ethnic diversity in Canada as well as how many individuals do not identify with a single ethnicity. They can also conduct surveys on personal identity and present findings to the class.
What measures were put into place in their school in order to encourage cultural diversity? They can take turns speaking at a round table with other young people, teachers, parents and even guest experts.
They can also organize an idea competition in order to better live out cultural diversity at school. The best ideas can be put into place.
Between: Living in the Hyphen, Anne Marie Nakagawa, provided by the National Film Board of Canada
Tip 2: Talk about problems
Though immigration can offer great opportunities for development and self-realization, it is not always easy to be an immigrant. The documentary Opre Roma: Gypsies in Canada celebrates the vibrant culture and tenacious struggle of the Canadian Gypsy and introduces a new generation of Roma who claim their roots with pride.
Ask students to make a list of prejudices they've noticed in the group they hang out with and to analyze them.
Invite them to use these ideas to create a media campaign to fight prejudice, based on the platform of their choice (one-minute videos, logos/graffiti, jingles).
They can invite other schools in the area to submit their ideas for the campaign. The students can present to their local representatives and discuss the possibility of carrying out the campaign in their community.
Opre Roma: Gypsies in Canada, Tony Papa, provided by the National Film Board of Canada
Tip 3: Put yourself in someone else's shoes
Put yourself in someone else's shoes in order to better understand them. Ask students to imagine that they arrive in a country where they barely speak the language and they don't know anybody.
They have to document their everyday life for a week using a journal, a blog or a comic strip.
Invite them to share their experience by bringing up the difficulties they experience, what helped them, what could have made their adaptation/integration easier.
They have to create a list of official suggestions that will be presented to the school leadership and sent to Immigration Canada.
Tip 4: Take a look at yourself in the mirror
Rosie Ming, a young Canadian poet, is invited to perform at a poetry festival in Shiraz, Iran, but she'd rather go to Paris. She lives at home with her over-protective Chinese grandparents and has never been anywhere by herself. Once in Iran, she finds herself in the company of poets and Persians who tell her stories that force her to confront her past: the Iranian father she assumed abandoned her and the nature of poetry itself. The film is about building bridges between cultural and generational divides. It's about being curious. Staying open. And finding your own voice through the magic of poetry.
Invite students to explore local arts and culture through the work of immigrant artists (literature, painting, live performance, film/video, etc.), by playing detective to discover aspects of their own culture of which they weren't aware.
Invite them to find the common elements between local arts and culture and the native culture of the artist that they studied.
Encourage them to contact the artists in order to ask them questions or conduct interviews.
Ask them to create their own collective work around the theme of "[Name of location] arts and culture is…".
Window Horses, Ann Marie Fleming, provided by the National Film Board of Canada
Tip 5: Celebrate cultural diversity
A festive activity puts everyone in a good mood, stimulates curiosity and encourages an open mind.
Invite students to organize a multicultural activity and to highlight each culture through food, dress, music, traditional games, tales.
Invite students' parents to come and talk about their country of origin (including Quebec!).
Encourage students to document the festival by using the form of expression of their choice: video, photo report, recipe book, world music, etc.
Cultural diversity is a powerful force for learning that allows students to broaden their horizons, and it's good to remind ourselves that we can always see things in a different way!
This post was written by Mariana Santillan, who works in the field of cultural and educational project management, and acts as a consultant in intercultural communication.