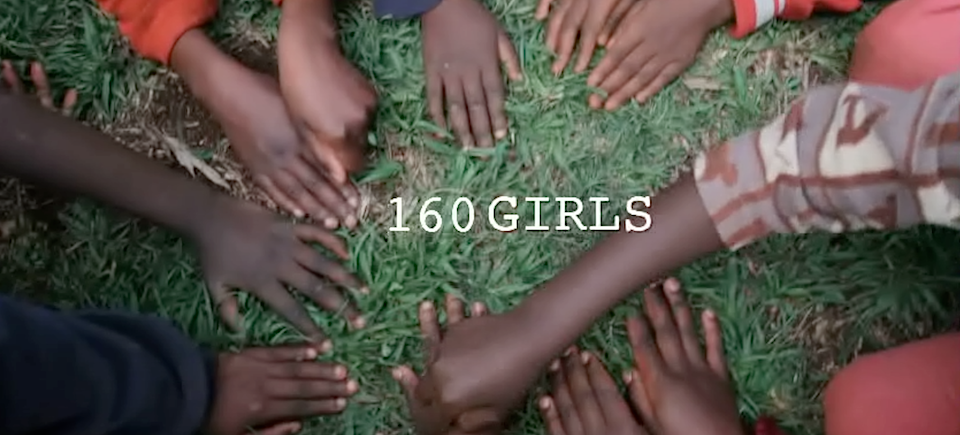 It's October 11, 2012, and 160 Kenyan girls are taking concrete action to mark the first UN-designated International Day of the Girl Child.
Having assembled in the town of Meru, they begin to march towards the courthouse. The local cops, taken aback by the sight, scramble to close the gates, but the girls stand their ground, defiant in their demand for justice.
Meanwhile their legal team, which includes lawyers from Kenya and Canada, is inside, filing a historic lawsuit. Acting on behalf of their clients, they accuse the Kenyan government of ignoring its own child protection laws —and failing to protect the girls from routine sexual abuse.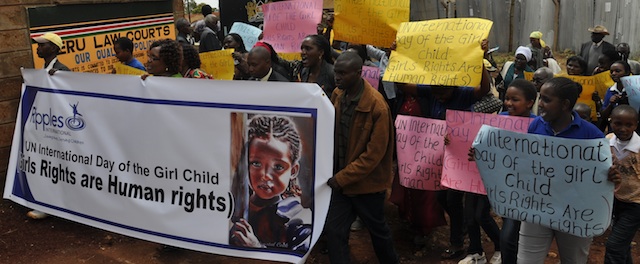 Andrea Dorfman, a Halifax-based artist and filmmaker, was present to document the moment – and the scene has made it into 160 Girls, a hybrid doc incorporating animation and live-action, currently in production at the Quebec-Atlantic Studio.
"The subject is difficult, but it's a story of inspiring resilience — one with a deep Canadian connection," says producer Annette Clarke. "Andrea's been following the girls for a number of years now, and she's found her own unique way of putting their story onscreen."
Dorfman encountered the girls while doing volunteer work in Kenya for the Equality Effect, a Toronto-based international human rights network that advocates for women and girls. For five years now she's been making PSAs about the agency's African activities – short videos used for fundraising and public education. "As I got to know the girls and their advocates, I realized I was witnessing something big," says Dorfman. "I was already working with Annette on a separate project, and when I told her this story, she suggested we make a longer format film."
A graduate of the Nova Scotia School of Art & Design, Dorfman has made animation, experimental shorts and features. Her credits include the Emmy-nominated animation Flawed, produced by Annette Clarke for the NFB; feature films like Parsley Days, Love That Boy and Heartbeat, which premiered at TIFF in 2014; and the phenomenal viral hit How to Be Alone, a collaboration with poet Tanya Davis that's had over 7 million YouTube views.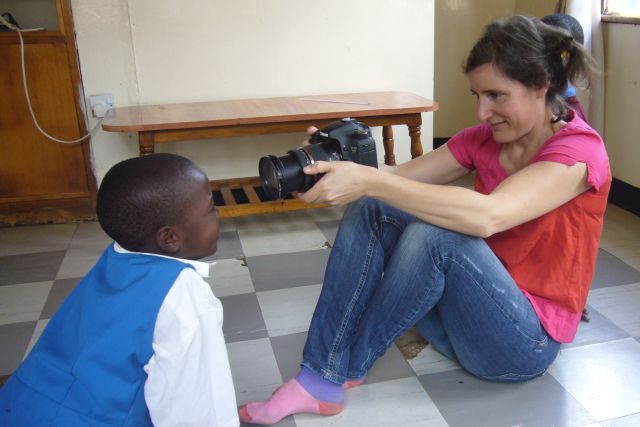 "I resist labels," says Dorfman. "I like drawing and painting as much as I like making movies. With 160 Girls, animation becomes a means to an end. I don't want to revictimize these girls with salacious interviews. Animation is another way to represent their lives and evoke their experience."
Occupying a prominent place in the story are two formidable women: Mercy Chidi, the director of Ripples International, a Meru-based NGO that advocates for children and people living with HIV; and the Canadian lawyer Fiona Sampson, a key member of the Meru legal team and executive director of The Equality Effect.
Due to similarities between Kenyan and Canadian law, Sampson's team was able to refer to the case of "Jane Doe vs. Metropolitan Toronto Police," in which Canadian courts made a landmark decision, ruling that the Toronto Metro Police has failed in their duties to protect the claimant from a known serial rapist.
"The story has lots of other echoes here in Canada," says Dorfman. "We only have to consider the critical numbers of missing and murdered Aboriginal women to see how our own legal system is failing some of the most vulnerable members of society."
Dorfman, who shared DOP duties with South African camerawoman Annalet Steenkamp and other cinematographers, has completed most of the principal photography. The Toronto-based editor Larry Jackman is cutting the film, and Dorfman is creating her own animation. 160 Girls is produced by Annette Clarke for the Quebec-Atlantic Studio.
Pictured above: Dorfman with one of the film's subjects at Meru's Tumaini Centre, a shelter operated by Ripples International. All other  images by Andrea Dorfman.