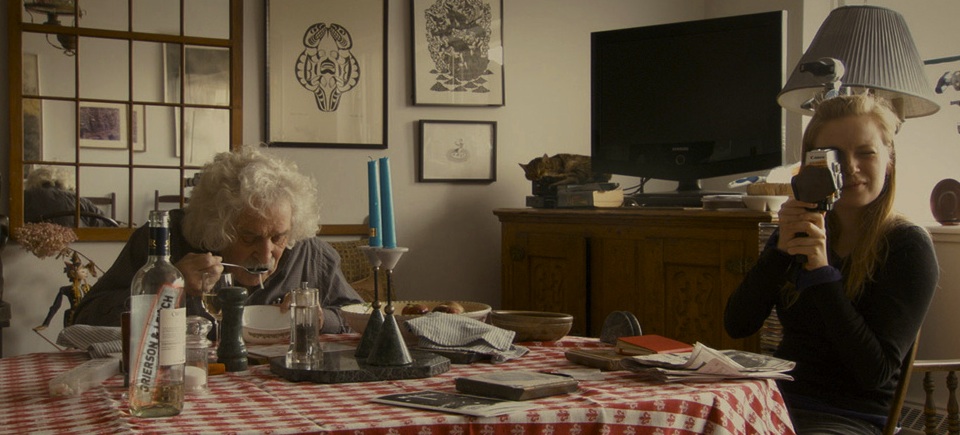 Creative Doc Lab: Non-fiction Spreads its Wings
It was the NFB's founding film commissioner, that great Scottish visionary John Grierson, who actually coined the term "documentary" — and from its inception Canada's public producer has played a leading role in developing the genre.
With the feature-length doc currently enjoying an international renaissance, the NFB has partnered with the Canadian Film Centre to create new opportunities for Canadian filmmakers working within the format.
The Creative Doc Lab, now in its third incarnation, begins this September. The four successful applicants will benefit from an eight-month mentorship that includes peer-to-peer collaboration and international marketing expertise – all with a view to encouraging creative experimentation in the genre while providing Canadian documentarians greater access to global distribution. Application deadline is July 6.
"The documentary has always been at the core of the NFB's mission," says Anita Lee, Executive Producer at Ontario Studio and NFB advisor on the program. "Whether it's cinema-vérité, giant-screen IMAX non-fiction or web-docs, we've been at the forefront of documentary innovation from the get-go. The third Doc Lab dovetails with our current objective to create more space for innovation in feature-length non-fiction."
While a number of recent Canadians docs have had international success — cue Sarah Polley's remarkable Stories We Tell (pictured above), a project developed at the 2009 Doc Lab — the Canadian production model does not always foster innovation. "Documentary financing in Canada is generally tied to broadcast licenses, a situation which favours a conventional and formulaic approach," says Lee. "With this edition of Doc Lab, we're giving filmmakers freedom to really spread their wings and take the feature-length doc in new directions."
New mentorship model
The 2015 Doc Lab places a new emphasis on creative collaboration. In a departure from the first two labs, where the key mentorship relationship was an informal director-to-director partnership, the third Doc lab will pair filmmakers with seasoned editors. "By teaming directors with experienced editors, we foster rigorous hands-on collaboration and exploration of storytelling and the craft overall," says Lee.
This latest Doc Lab is comprised of three intensive in-person modules, ongoing creative development support and regular check-ins. The first module takes place in Toronto during TIFF, and subsequent modules, in Montreal and Toronto, will coincide with the International Montreal Documentary Festival (RIDM) and Toronto's Hot Docs.
Packaging Canadian docs for global audiences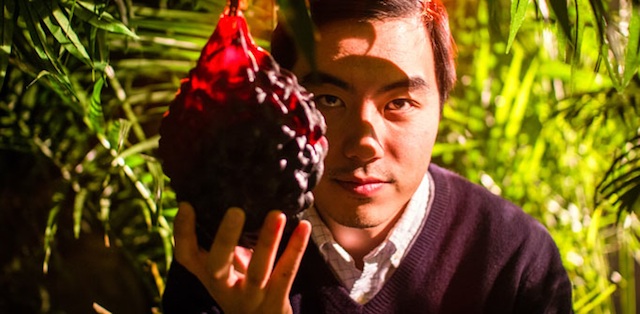 Expanding the program's mandate, the third Doc Lab aims to provide practical long-view guidance on marketing and distribution. "We'll be bringing international expertise to the table, programmers and distributors who can offer nuts-and-bolt advice on packaging docs for global audiences," says Lee. The 2015 program includes a marketing component whereby participating filmmakers will produce demos, creative treatments and pitch packages for their projects.
Among projects that were developed in the first two editions of Doc Lab are Yung Chang's The Fruit Hunters (pictured above), winner of the 2010 Shaw Media-Hot Docs Forum Pitch Prize; Su Rynard's The Messenger, which premiered at the 2015 Hot Docs; and Sarah's Polley's phenomenal hit.
"Stories We Tell is a great example what can come out of Doc Lab," says Lee, who produced the film out of the Ontario Studio. "Sarah was able to take creative risks and to challenge traditional notions of documentary." The result is one of the most successful Canadian films ever, hailed by international critics as a cinematic milestone. The film recently made the TIFF All Time Top Ten List.
Among the mentors for past Doc Labs are such notable figures as Wim Wenders, Douglas Coupland, Jennifer Baichwal, Peter Mettler, Fernando Trueba, Ron Mann, and Allan King. Program directors will announce the mentors for the 2015 Creative Doc Lab during TIFF 2015. Click here for more information and to apply.
Feature docs currently in production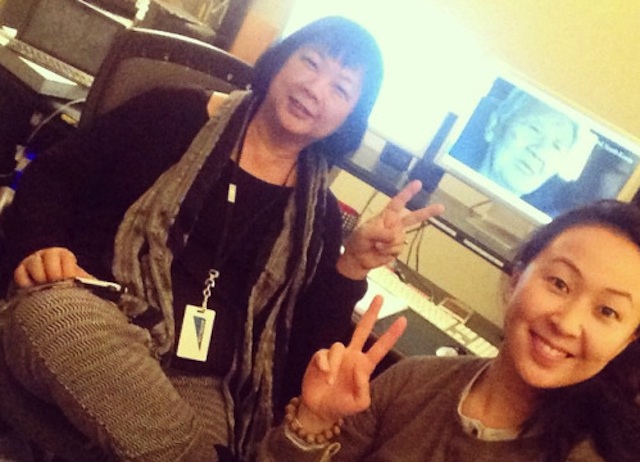 Meanwhile a number of ambitious documentary features are currently in production at NFB studios across Canada. While the Pacific & Yukon Studio prepares the imminent release of Ninth Floor, Mina Shum's moving and stylish take on the infamous 1969 Sir George Williams Riot, the Calgary-based director Cam Christiansen is working on WALL, the NFB's first feature-length animated doc. Produced by the North West Studio, it's based on playwright David Hare's monologue on the Israeli/West Bank barrier.
Moving to the Ontario Studio, Tess Girard is on location this summer at the Waterloo Wellington Flight Centre, shooting As the Crow Flies, a poetic cinematic essay about flight and air cadets, and Tiffany Hsiung is in post-production on The Apology, an ambitious feature doc about WWII sexual slavery in Japanese-occupied Asia that's being cut by the seasoned Paris-based editor Mary Stephen, noted for her lengthy collaboration with New Wave director Eric Rohmer. Still in Ontario, What is Democracy?, a new project by Astra Taylor, has just been greenlit for production. Taylor's previous work includes the acclaimed 2008 release Examined Life: Philosophy is in the Streets, which was co-produced by the NFB and Sphinx Productions.
In the Quebec-Atlantic Studio, Anjali Nayar is finishing the mix on Gun Runners, a feature doc shot over 8 years about a guns-for-amnesty program in East Africa, and artist Andrea Dorfman is completing production on 160 Girls, employing both animation and live-action to weigh the repercussions of a landmark court ruling on children's rights. And poised for a fall release is Grassroots in Drylands, Helene Klodowsky's extraordinary feature doc about grassroots peace building in the Middle East.
Pictured above: Editor Mary Stephen with Tiffany Hsiung, director of The Apology.