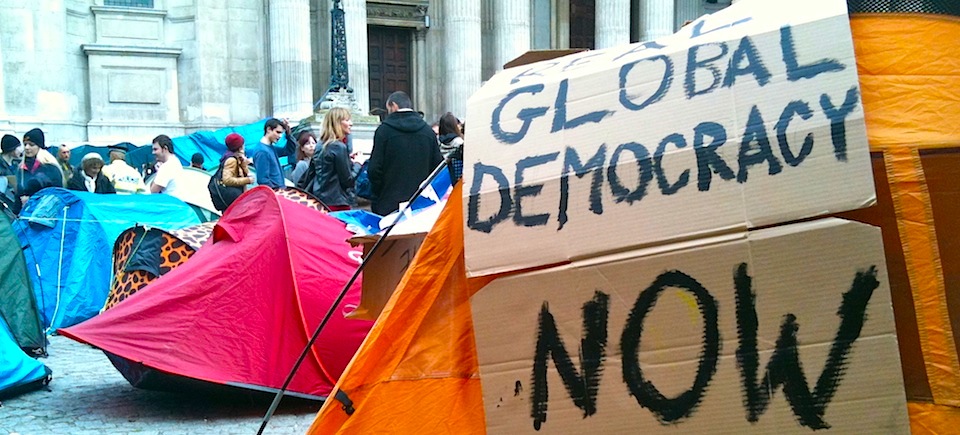 Astra Taylor Pops Question: What Is Democracy?
Nobody can accuse filmmaker and author Astra Taylor of shying away from an intellectual and creative challenge.
Her latest documentary project takes on the set of ideas and practices that we've come to know as democracy – aiming to reframe the concept within the economic and political realities of the 21st century.
What is Democracy? — recently greenlit for production at the Ontario Studio — will complete what's being called Taylor's philosophy trilogy, rounding out a documentary cycle that includes Zizek!, a profile of iconoclastic cultural critic Slavoj Žižek, and Examined Life, her dynamic and widely acclaimed cinematic primer on contemporary philosophy.
It's a project that reunites Taylor (below) with Lea Marin, the NFB producer on Examined Life, which was co-produced by the NFB and Sphinx Productions.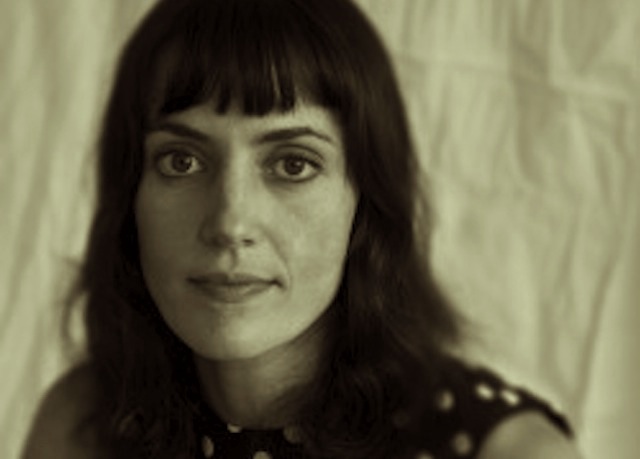 "It's great to be working with Astra again. She is smart and inquisitive, and has the rare ability to communicate complex ideas in the lively language of cinema," says Marin. "We started discussing this particular project in 2013, while she was still working on her book The People's Platform: Taking Back Power and Culture in the Digital Age, and reflecting on her recent experience with Occupy Wall Street."
Arguably the most influential of the many anti-austerity movements to emerge in the wake of the 2009 economic crisis, OWS took direct aim at New York's financial district, ground zero of the Great Recession. While seeking to expose the corrupting and destructive influence of unregulated capital markets, it set out to expand democratic discourse beyond the narrow scope of electoral politics into the broader economic realm.
"The Occupy movement had all these ambitious goals, but activists like Astra also found themselves grappling with the practical challenges of direct democracy, the day-to-day difficulties of maintaining a citizen-driven movement based on consensus decision-making," says Marin. "At the same time, in the process of researching her book, she was developing a critique of the notion, prevalent in the early days of the internet, that digital technologies would usher in a brave new world of democratic culture."
Taking a page from Examined Life, Taylor will put her central question to a diverse group of prominent intellectuals while also including the perspectives and stories of citizens and activists.
The film will ponder the dilemmas of democracy through key case studies. What explains the results of a recent referendum in the Himalayan nation of Bhutan, where the popular vote actually favoured monarchy over democracy? How is it that the African National Congress, which once championed democratic rights for all South African citizens, is now criticized for suppressing many of those basic rights? What are we to make of citizen-driven efforts in Greece, the birthplace of democracy, to resist austerity imposed from beyond their borders? How are we to understand historic struggles for civil rights in the USA in light of Black Lives Matter?
"It's a complicated and rich conversation, with many voices, and that's what's great about this project," says Marin. "Astra's going into it with a spirit of enquiry: she's not interested in pronouncing. She wants to make a film that debates with itself, one that speaks to a youthful demographic, people who're coming to terms with their place in the world and their potential to effect change."
Taylor will be working with DOP Maya Bankovic, whose recent credits include the NFB's hit documentary musical My Prairie Home, also produced by Marin. Their first shoot, scheduled for this fall, will take them to North Carolina where the gains of the Civil Rights Movement are being eroded and voting rights are under attack. Principal photography will continue into 2016, with shoots tentatively planned in Bhutan, South Africa and Greece.
What is Democracy?, a production of the NFB's Ontario Studio, is scheduled for release in 2017. Photo of Astra Taylor by Deborah Degraffenried.