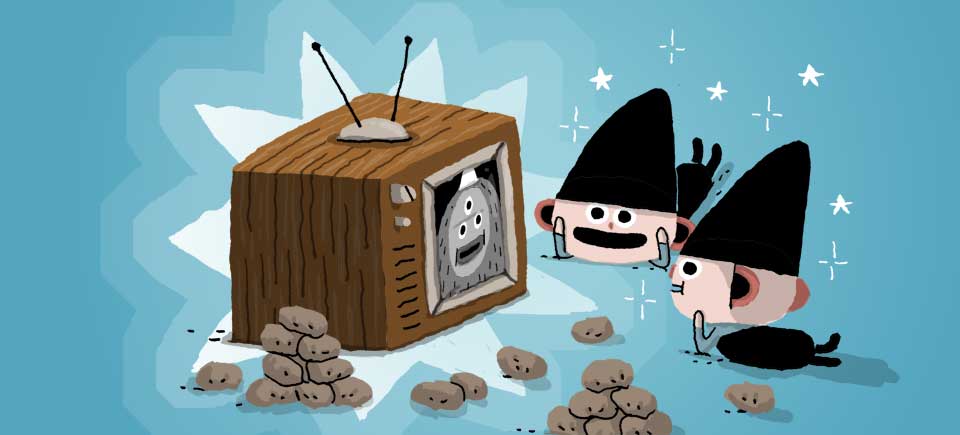 Can Potatoes Really Buy You Happiness?
Travel, see things from a different perspective
Taking a trip somewhere far from home can certainly give you a new perspective on the world. I once found myself in the southern hemisphere, in Brazil, exploring the big cities of Rio, Sao Paulo and Salvador. I discovered the beauty of the country as well as one of its social characteristics: extreme conditions of wealth and poverty. There's this unfathomable chasm that separates the lifestyles of the rich and the poor. Never have I been so keenly aware of social inequality, not even in the poorest neighbourhoods of my North American city. So Tuberosa was right: "Ya need to get outta yer bubble to learn."
"Tuber-who?" you ask.
Social inequalities exist, even in the Land of Potatoes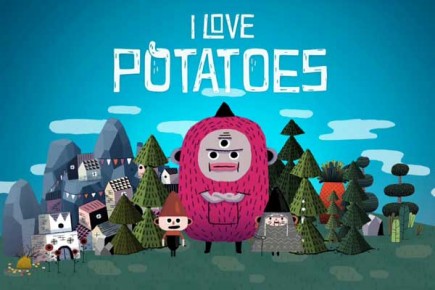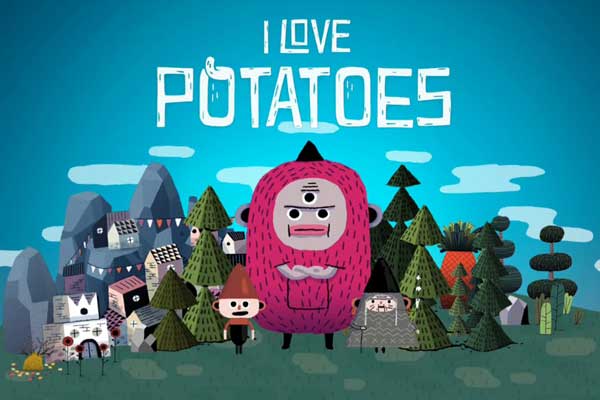 I met Tuberosa in the Land of Potatoes playing I Love Potatoes. Yep! There is indeed a world that runs entirely on potatoes: the houses and cars are made of potatoes, necessities and luxuries are made of potatoes, even the most extravagant pieces of jewellery are—you guessed it—made of potatoes. In short, the potato is the currency and the more you have of it, the wealthier you are. When I was in the Land of Potatoes, I did what everyone else did: I dug up potatoes to get rich without giving it a second thought. Sure, I was vaguely aware that social inequalities existed, but I was under the spell of the sweet smell of the potato. Then, one day, the potatoes completely disappeared. It was catastrophic! Tuberosa gave me this rather enigmatic piece of advice: "Go see the gang in the Lower Village: the Tinkerers." They were the only ones who would know how to help me.
"The Tinker-who?" you ask.
"Unite, resist, recover"—a motto to live by!
The Land of Potatoes is home to an ingenious and resourceful group of citizens nicknamed the "Tinkerers." I met people like this in Brazil: recycling artists who created extraordinary items out of nothing. Crafting items from waste has turned out to be an act of resistance. After all, what better way to battle overconsumption than by taking something that is "worthless" (such as sugar cane leaves, soda cans, plastic bottles, etc.) and giving it a new purpose? As Tuberosa so aptly puts it, "Social innovators don't waste time pointing potato fingers. They find solutions." The Tinkerers are passionate people whose actions, big or small, contribute to social innovation.
"You have to take action to change the world. Even if you don't know where to start, just take one step forward. Do what you can." ‒ Vali Fugulin, creator of I Love Potatoes

Learning to innovate while having fun
I Love Potatoes is a game of strategy and adventure that offers a transformative and insightful experience. While discovering the Land of Potatoes universe, you quickly learn that to survive, you have to find allies, and to overcome the disappearance of the potatoes, you have to artfully build your community and learn to experiment. Imagine the potential in this kind of learning tool! By putting themselves in the shoes of the hero in I Love Potatoes, students will learn about the effects of overconsumption and see that alternative paths do exist. As they continue their quest, they discover various aspects of social innovation and realize—with the help of the many activities suggested in the teachers's guide accompanying the game—that they are more than capable of using a problem-solving approach to come up with concrete solutions.
This fantastic adventure sends students on an extraordinary quest they won't soon forget.