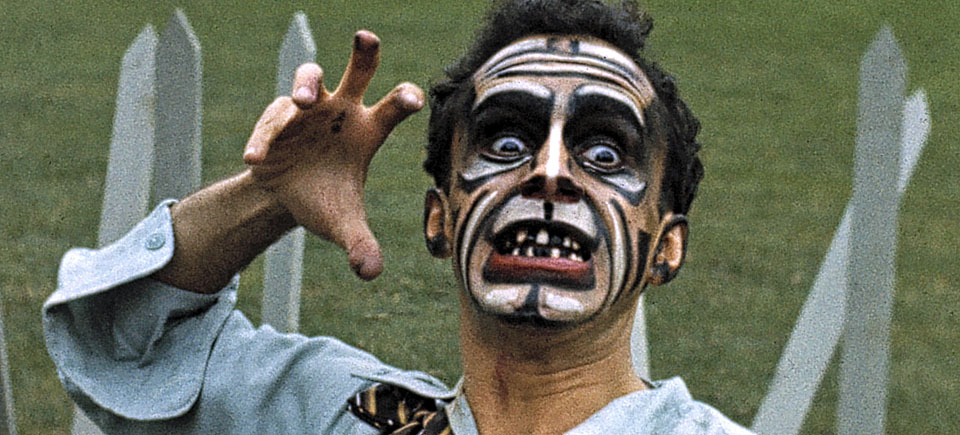 Photo Friday | 10 Great Pictures From the Set of Norman McLaren's Neighbours
Conflict is ugly and brings out the worse in us.
Few works of art have driven that message more forcefully or efficiently as Norman McLaren's Neighbours. In under 10 minutes, the legendary NFB filmmaker illustrates what happens when possessiveness and greed take over.
One of the NFB's most controversial films ever – if you have seen it, you understand why – it is nonetheless one of the Film Board's most iconic and celebrated works. The film won an Academy Award® in 1953 and was later added to UNESCO's Memory of the World Programme, a list of the most significant documentary heritage collections in the world.
Neighbours was shot in the summer of 1951, somewhere near Ottawa, with a crew of four: McLaren, Wolf Koenig on camera, and the duo of Grant Munro and Jean-Paul Ladouceur as actors. Check out our archival photographs of the making of this masterpiece, below: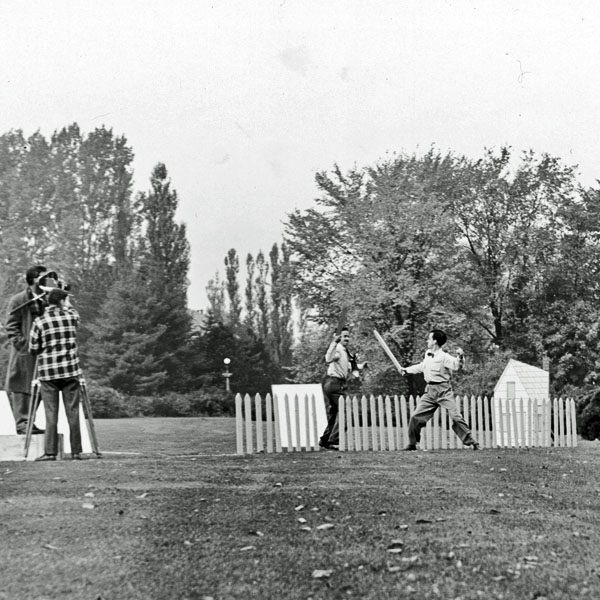 The feud escalates.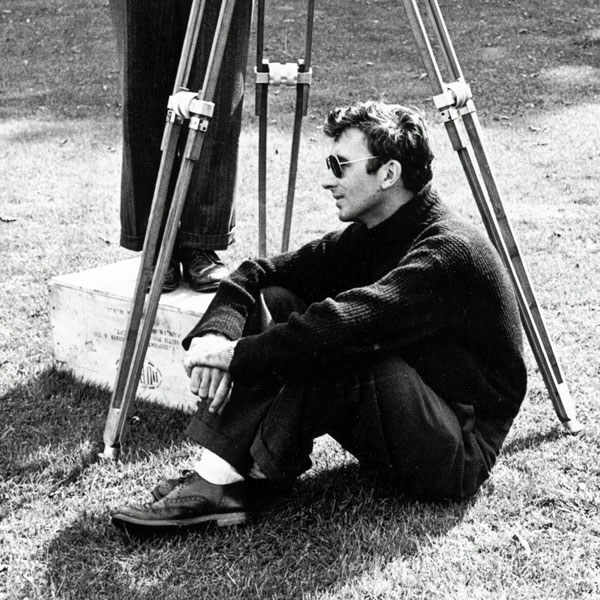 Norman McLaren, dreamy as ever.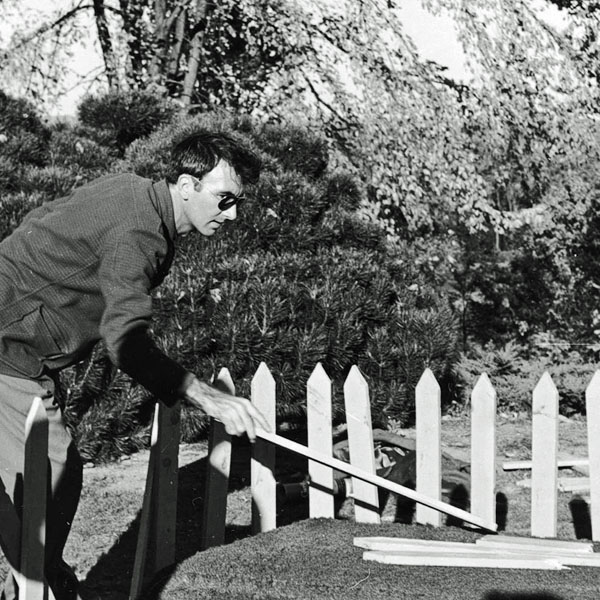 Painstaking pixilation.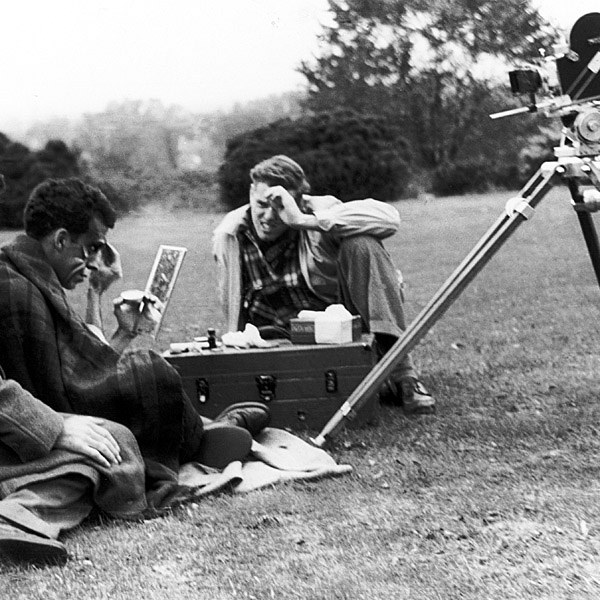 "Wouldn't war paints make everything extra scary?"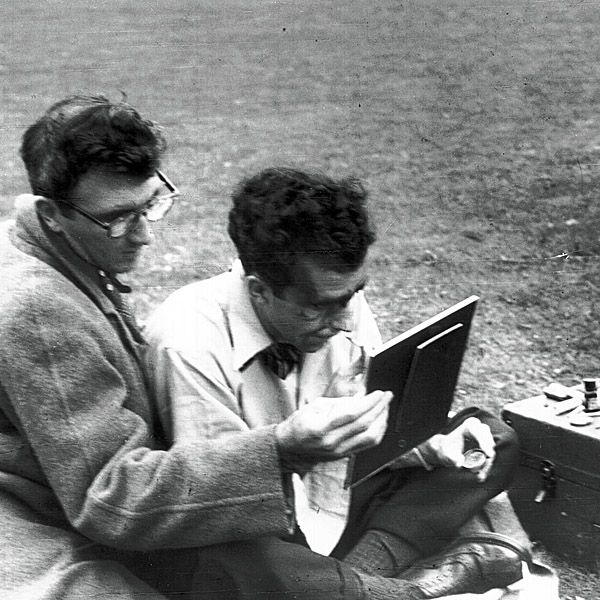 Mirror mirror in McLaren's hand, who's the most disturbing of them all?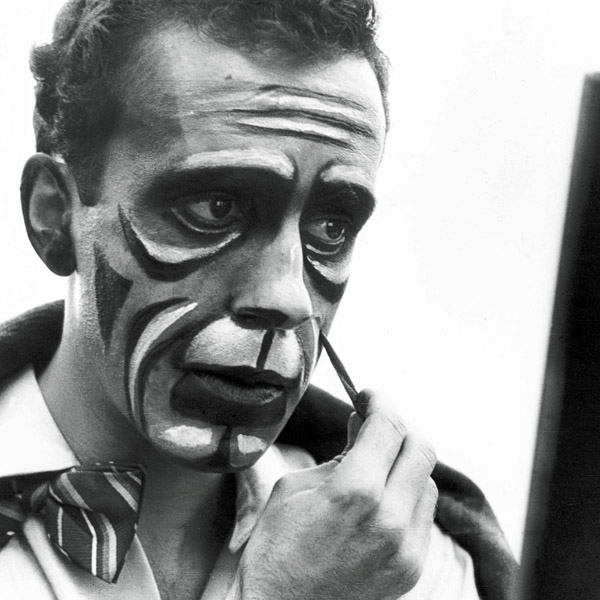 Anger really adds years to your face.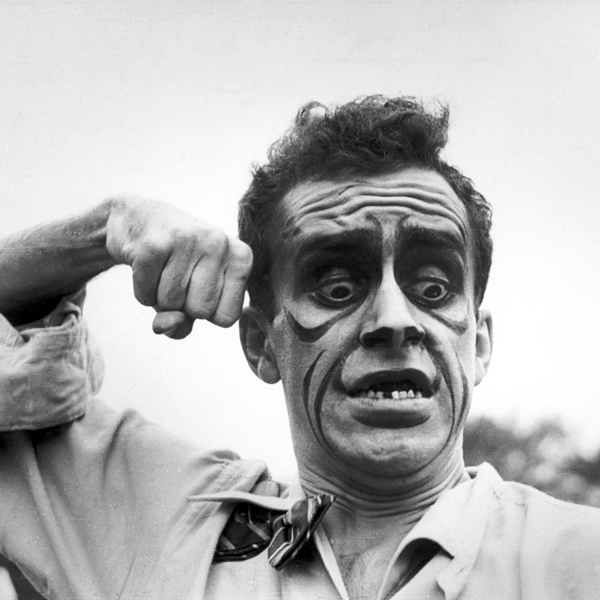 You should see yourself when you get angry!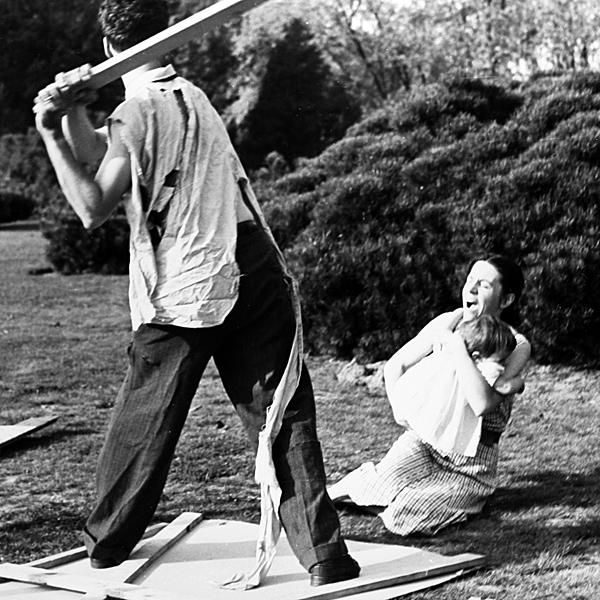 The collateral damage.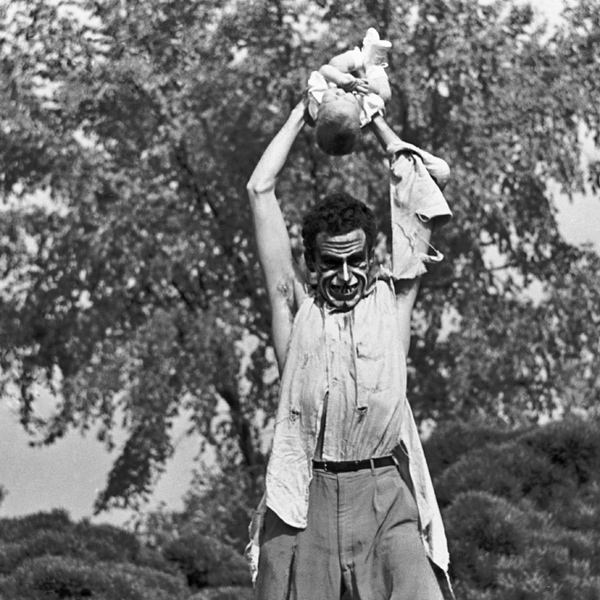 The innocent victims.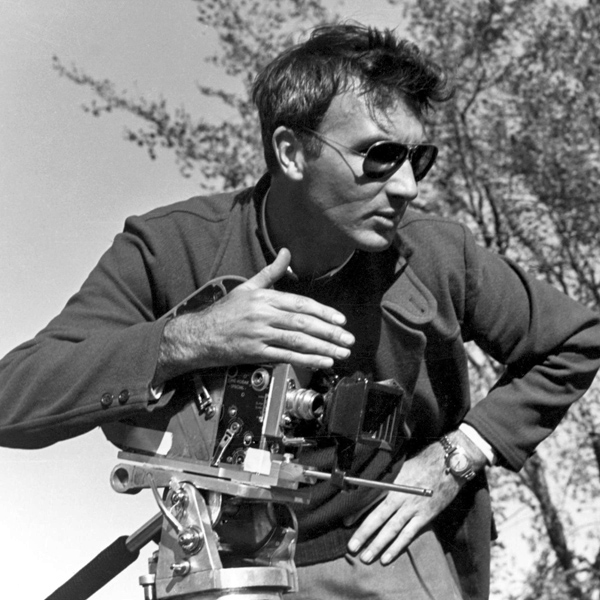 The man with the vision. (Sigh.)
*
Watch the film:
Neighbours, Norman McLaren, provided by the National Film Board of Canada
For more on Neighbours, read this.