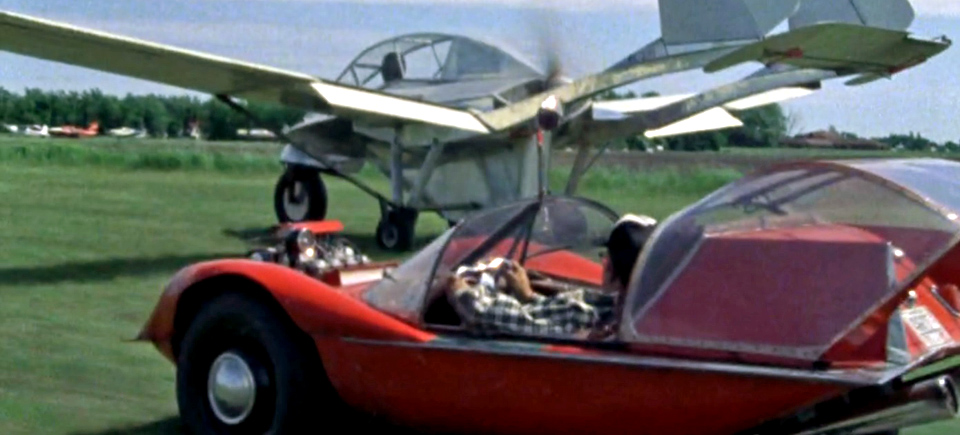 Debunking "Truth": 5 Myth-Busting NFB Films
Everyone loves a good myth, especially when it is proven to be patently untrue. This week on NFB.ca we are highlighting five films about myths that have been busted.
Long Lance (1986)

This is the incredible story of Chief Buffalo Child Long Lance. It tells the intriguing tale of this imposter's life, from his humble beginnings in Winston-Salem, North Carolina, where he was born in the "coloured" part of town at the end of the 19th century, to his social peak in Hollywood and New York. Was he a black man? A white man? Or was he, as he claimed, a Blackfoot chief? He alleged to be everything from part Cherokee and full Cherokee to part Blackfoot and Blackfoot chief. What was his real identity? And how quickly did his tall tales lead to his downfall?
Long Lance, Bernie Dichek, provided by the National Film Board of Canada
The Vinland Mystery (1984)

Remember when your Grade 3 history teacher told you that Christopher Columbus discovered the Americas? That was quite the lie. It turns out that the Vikings arrived on our continent a good 500 years before Mr. Columbus. This documentary tells the story of the Norse explorers who colonized Iceland, the Faroe Islands and later Greenland. They also went further west to the mysterious place they called Vinland because of the wild grapes that grew there. Where was Vinland, and how did the Norse arrive at L'Anse aux Meadows in Newfoundland on their way there? This fascinating documentary attempts to elucidate the Vinland mystery.
The Vinland Mystery, William Pettigrew, provided by the National Film Board of Canada
The Defender (1988)

According to conventional military wisdom, to win an air war you need sleek supersonic jet fighters that can carry an assortment of weapons and go on a variety of missions:  to establish air superiority, intercept enemy aircraft, and engage in air-to-ground attacks. Also, these multi-million-dollar fighters need to be cutting edge, with the best electronic equipment and top-of-the-line missiles.
Wrong.
It turns out you need a slow, heavily-armoured airplane in very large numbers to attack ground forces. At least, that is what the the hero of our documentary The Defender believes. He sets out to build the next great fighter plane based on these principles, and at a cost of only $25,000. The result is showcased in this hilarious film, which demonstrates that not all ideas are worth pursuing. (If you want to learn more about the making of The Defender, read my earlier post here.)
The Defender, Stephen Low, provided by the National Film Board of Canada
Death of a Legend (1971)

We all know that the wolf is a ruthless, bloodthirsty killer. Actually, this is completely false, as shown in Bill Mason's terrific film Death of a Legend, made for the Canadian Wildlife Service. The wolf is actually a social animal that mates for life. It has a vital role to play in nature and usually only kills old or diseased animals. Perhaps we are a greater danger to nature than this magnificent animal.
Death of a Legend , Bill Mason, provided by the National Film Board of Canada
Qallunaat! Why White People Are Funny (2006)

From the 1920s on, scores of films have been made on the "exotic" group of people that used to be known as the Eskimos. This film reverses perspectives and presents an Inuit view of those odd creatures, the Qallunaat ("white people"). With tongue planted firmly in cheek, the film discusses discrimination, prejudice and colonization in a humorous way to shed light on just how ridiculous the southern view of the Inuit has been throughout the 20th century. History was never this entertaining.
Qallunaat! Why White People Are Funny , Mark Sandiford, provided by the National Film Board of Canada
Enjoy the films.