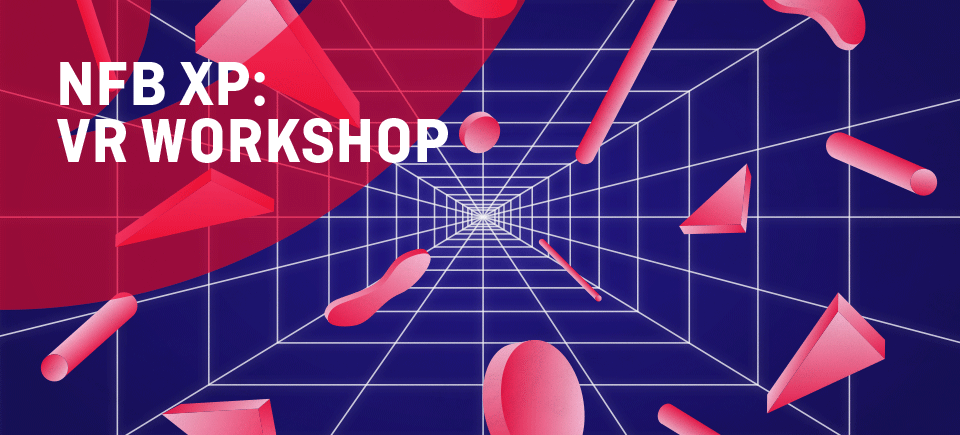 NFB XP: The Future is Here, and It's Female
* This is a guest post by Joseph Elfassi. Read the original French post here.
The NFB has decided to implement gender parity in the creation of its works: from now on, half of all NFB projects will be carried out by women. And because it's 2016, the biggest thing in cinematographic creation is virtual reality.
This immersion in an egalitarian future will begin with a private workshop on the challenges of creation in virtual and mixed reality. The participants will be an exceptional, exclusively female group of sixteen creators from the worlds of film, video-game design and multidisciplinary creation. The results of this workshop will be presented at a roundtable open to the public, on May 30 at the Phi Centre in Montreal.
These workshop participants will include Patricia Bergeron, interactive works programmer for the RIDM Montreal International Documentary Festival and the Rendez-vous du cinéma québécois; Moura Melondeau, game designer for Ubisoft Montreal, who is working on a virtual reality experience; and Brigitte Poupart, who appeared in Philippe Falardeau's Monsieur Lahzar and has presented her own documentary, Over My Dead Body, at MOMA in New York, Hot Docs in Toronto, and the Rendez-Vous du cinéma Québécois in Montreal.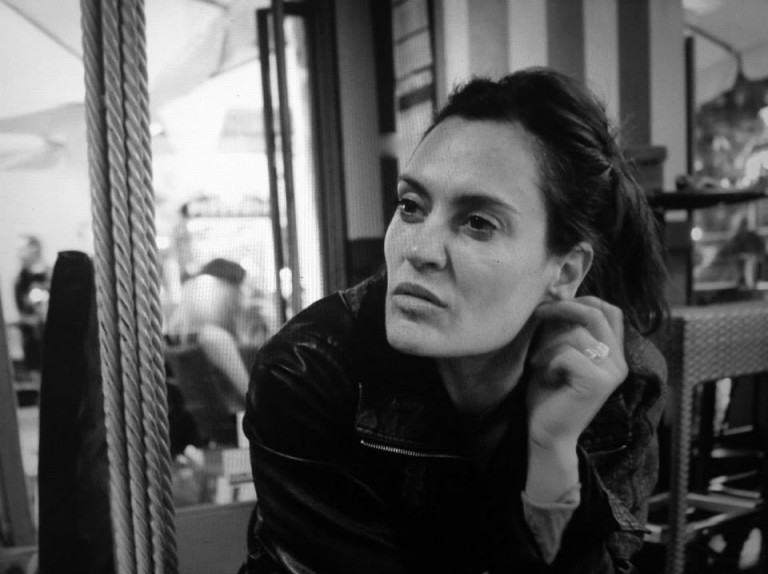 Photo: Brigitte Poupart
The workshop, organized by the NFB in partnership with the MUTEK festival and the Quartier des Spectacles Partnership, will encourage the participants to discuss, collaborate and create around the theme of displacement in an attempt to answer a number of questions: How, in the context of virtual, augmented, and mixed realities, can individuals be made to feel something real? How can these immersive individual experiences be used to create a collective experience? And how can people experience the public space when it is virtual?
The women who will be participating in the roundtable are no strangers to virtual reality. Sarah Rothberg works as a virtual reality experience director at the Samsung Accelerator. She also teaches a course in directing virtual reality at New York University's Tisch School of the Arts and has exhibited her own VR work, Memory/Place, at the Bitforms Gallery in New York. Celine Tricart, a VR filmmaker and founder of Lucid Dreams Productions, shot her first VR film, Marriage Equality, using a Nokia Ozo VR camera. She is currently producing her first VR experience on a game engine.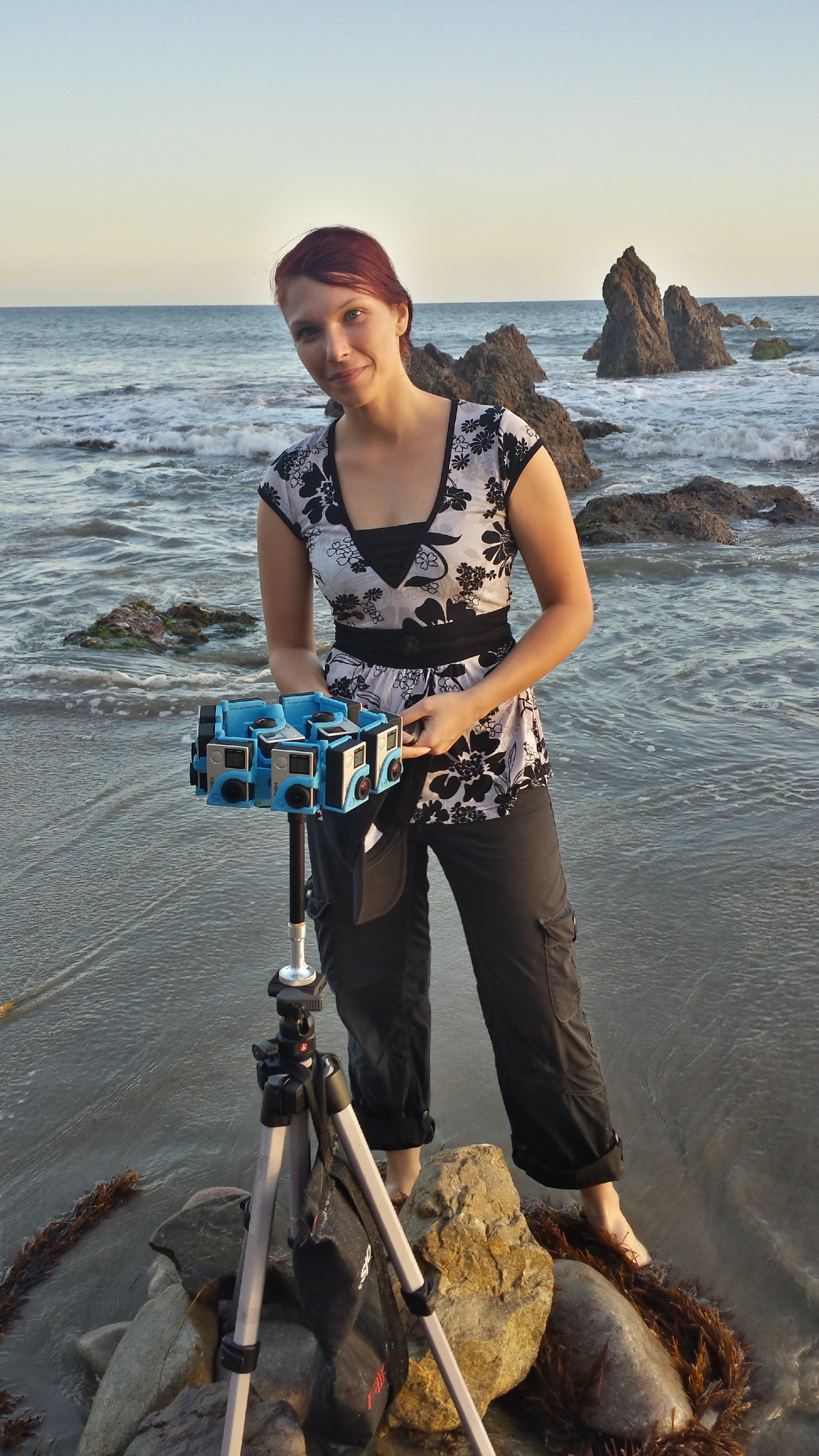 Photo: Celine Tricart, with a 360-degree camera.
Eva Schindling is a creative technologist with Daily tous les jours, a studio that creates interactive experiences in the public space. Clara García Fraile works with Sam Pearson at the Me and the Machine collective, creating mixed-reality film and theatre projects
You get the picture: sixteen avant-garde female creators, from Canada, the United States, the United Kingdom and the Netherlands, sharing expertise and knowledge, first among themselves, and then with all of us.
The future is at your door, but not quite yet in your living room, so if you want to see what happens when sixteen women who are pioneers in virtual reality gather to explore space, movement, and collective experience, you'll have to move your real body—made of atoms, not pixels—through real space to attend the roundtable at the Phi Centre.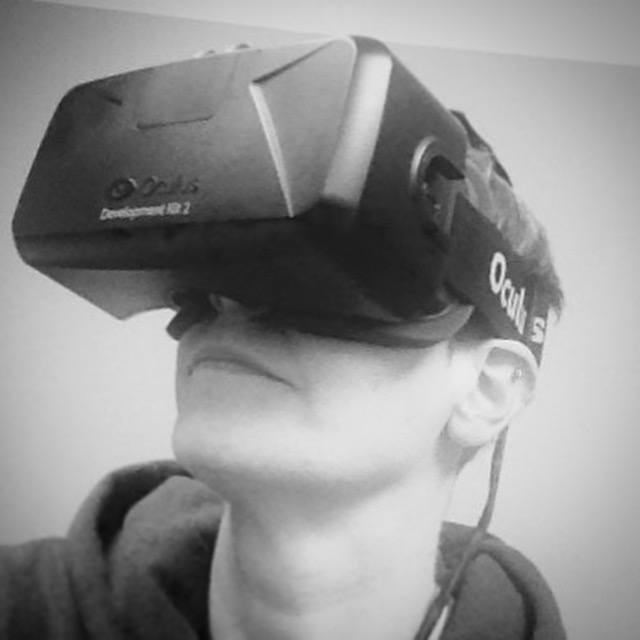 Photo: Karen Vanderbroght, with a virtual reality headset.
The coming years will bring some very real answers to the kinds of questions that these women will be looking at. The NFB wants to give today's female creators all the tools they need to fashion the works that will be part of our everyday cultural landscape tomorrow. Kevin Kelley, who writes for WIRED, has said that the web is transforming from an internet of information to an internet of experience. The NFB will ensure that the female side of this experience is front and centre.