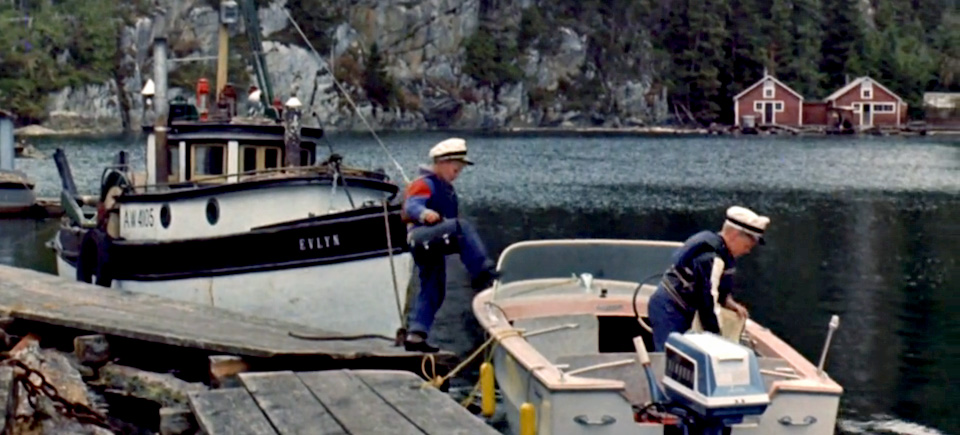 The Water Dwellers: Inside Central B.C.'s Floating Villages
Nothing beats a leisurely summer afternoon out on the water, canoeing or sailing, but could you live on water permanently?
Welcome to Simoom Sound, on Gilford Island in the Central Coast region of British Columbia, where loggers live rent-free in floating communities.
For this "vanishing breed of individualists," this type of aquatic nomadism isn't a whim but a necessity. Built on floats, the community's homes and businesses can easily be moved from one spot of coast to another, following the needs of the forest industry.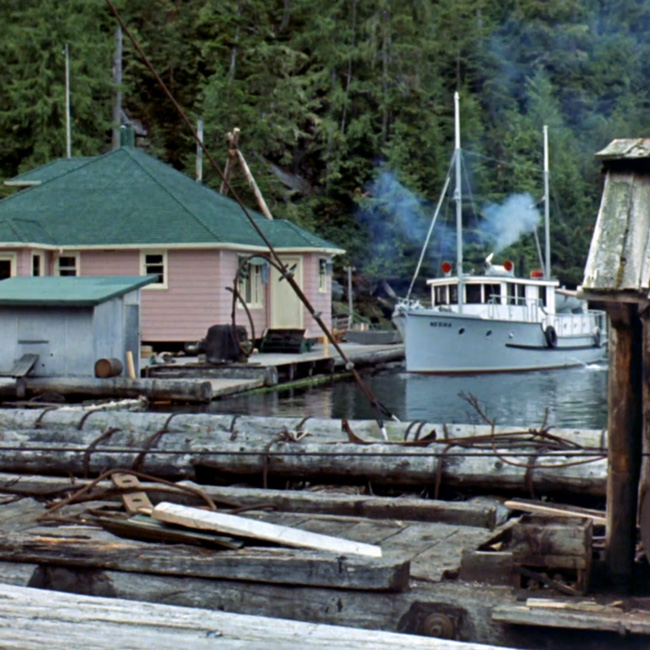 Our short doc The Water Dwellers (1963) profiles this unusual gang of loggers and their unusual lifestyle.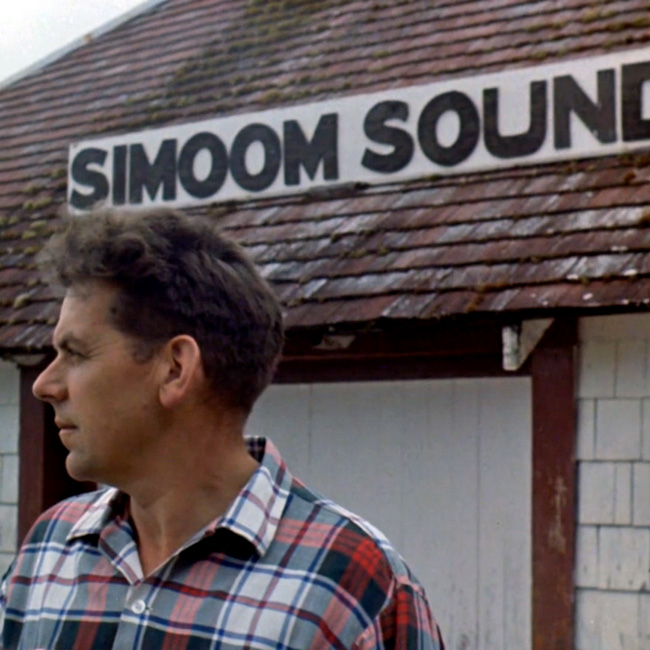 Brilliantly shot and filled with the coast's natural beauty, the 15-minute film takes us on a little tour around the community. We see, amongst other things, a float plane delivering the mail, children traveling to school by motorboat as well as various floating homes, including Mrs. Lane's, with her impressive floating garden.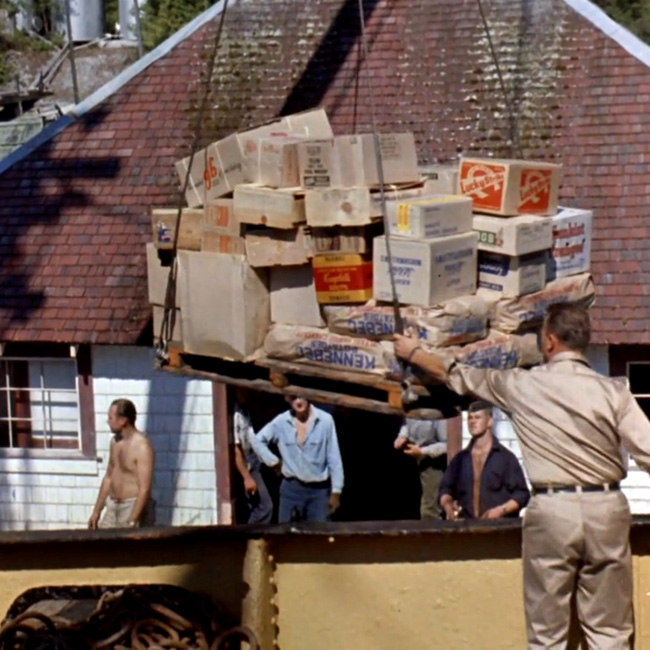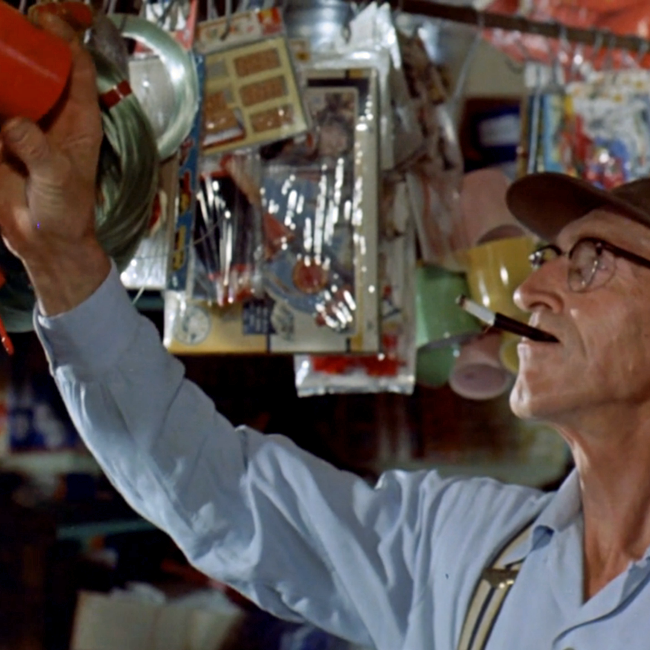 The film's longest sequence follows a forest ranger who patrols the area aboard the Nesika, a B.C. Forest Service boat. In the summer months, the biggest threat is fire and according to the narrator, a "sense of unease fills the forest and those who live there" all through the dry season.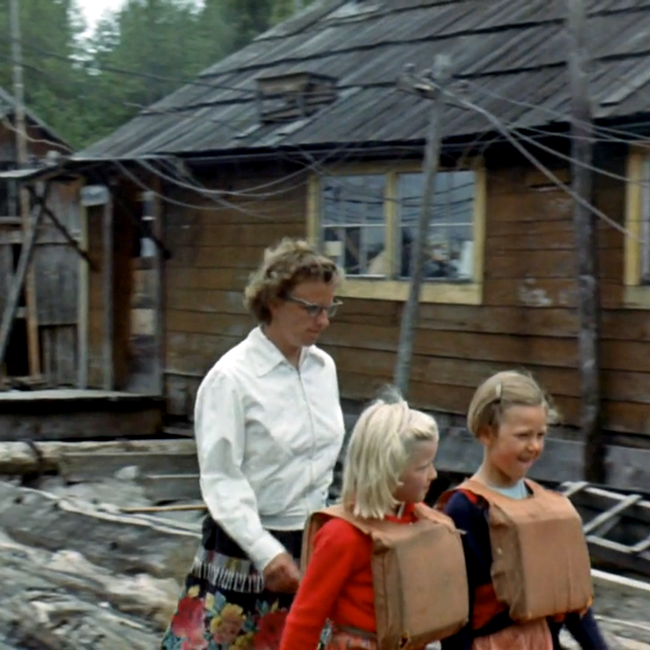 Already a vanishing way of life when the film was shot, it is unclear whether anyone still lives on the water in Central British Columbia today. (Could anyone with information about this please leave a comment?)
But if someone's still out there, moving their floating house from one moorage to another with the seasons, they are probably propelled by the very same ideals that moved Simoom Sound dwellers back in the day: a sense of mastery over one's livelihood… and freedom.
Enjoy the film below:
The Water Dwellers, Gordon Sparling, provided by the National Film Board of Canada
For more about British Columbia, see also:
Photo Friday | Meet the Indigenous Peoples of B.C.'s Skeena River in 10 Gorgeous Pics
Hobos, Hermist and Drifters | Watch 3 Short Films Starring Wise Loners of the Canadian Bush