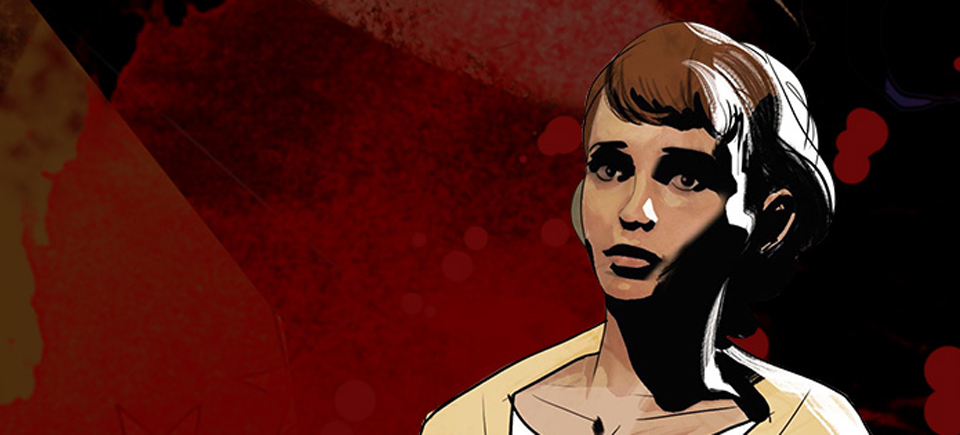 Rose's Notebook – Another Way of Studying World War I (1/10)
December 28, 1914
Dear Diary,
What a strange Christmas it has been. When the war in Europe began, few believed that it would last more than a few months. Unfortunately, those of us who have been following the war more closely were not as confident in a swift conclusion. I have watched the spirit drain from the hearts of Canadians, especially my fellow French Canadians, who did not want a part of England's war. As the holidays approached, people put on brave faces as they realized just how much of an effect wartime rationing would have on their celebrations. I myself knitted my father a pair of socks and my mother a new shawl. I return to school in the new year to finish up my Journalism diploma. I hope to follow in the footsteps of my hero, Kit Coleman, the first female journalist to be responsible for her own section of the newspaper.
Speaking of journalists, I have been following the writing of Dim Seed, a reporter for the World Chronicle. His writing is both lyrical and thoughtful, and it is clear that he is passionate about his job.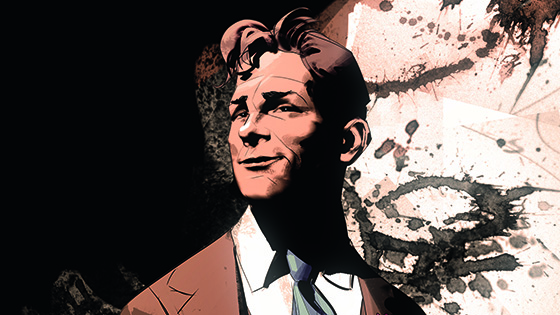 Just yesterday, I read his article on what is coming to be known as "The Christmas Truce." It seems that across the Western Front, both sides agreed to halt fighting, and some even went so far as to meet in No Man's Land and exchange gifts. What I wouldn't give to be in the trenches with our troops, just like Mr. Seed, so that I could see for myself the reality of the war.
As part of my studies, I have been cataloguing many of the French newspapers' reporting on the war and corroborating their articles with reports from our own journalists. It seems as though the French are painting a pretty picture of the war. In fact, sometimes there is so much censorship that half the pages are blank. Although I would never admit this in public, I believe that Canadian editors are also frequently altering the articles in our paper to shine a more positive light on the fighting. I fear that many Canadians will be shocked when they hear about the true conditions overseas.
In a few short days it will be 1915. To think how much has changed in just one year. My heart is full of conflict, but I have resolved myself to being a fighter for evidence and truth. Perhaps I can make a small contribution to the documentation of this war in the new year. With so many male journalists crossing the Atlantic, perhaps a position will become available. It would be both a great honour and a great responsibility to share my reporting with the public. That being said, I would take a rapid end to the war over my own career advancement any day.
Until my next entry,
Rose
Big Six Historical Thinking Concepts
Concept #2 – Primary Source Evidence
How do we read a source for evidence and not for information?
As Rose becomes more familiar with the realities of journalism and reporting, she recognizes that motives often modify the content of primary sources. Whether composing a letter from the frontlines or a newspaper headline, writers write with their audience in mind. By maintaining a critical eye towards what she reads, Rose is beginning to separate fact from fantasy. In the classroom, students may tend to accept information and evidence blindly. Textbooks are taken as fact, but comparing a history book from both sides of a conflict can show how those facts can be interpreted in a variety of ways. By increasing the number of times they analyze primary source documents, students become more thoughtful when looking at secondary sources. With so much information available at our fingertips, we must be even more vigilant today to be certain that what we read and see actually represents the truth of the experience.

Guidepost 1: History is based on interpretation and inference.
Guidepost 2: Asking good questions turns a source into evidence.
Guidepost 3: "Pre-reading" a source involves asking who created it and why was it created.
Guidepost 4: Sources must be placed in historical context.
Guidepost 5: Inferences should be corroborated against other sources whenever possible.
All Guideposts to Historical Thinking
This guest post was written by David Finkelstein.
I love the surprises found in a new batch of CAMPUS films. The range of viewpoints and voices offered by the NFB's productions is almost unparalleled. In the classroom, I want my students to focus on critical thinking and empathy, two essential life skills. I am an OCT-certified teacher and have developed curriculum for a number of CAMPUS films, including the No Fish Where to Go study guide addressing the question of refugees.
Rose's Notebook is created in collaboration with Apocalypse – the First World War.
Enregistrer