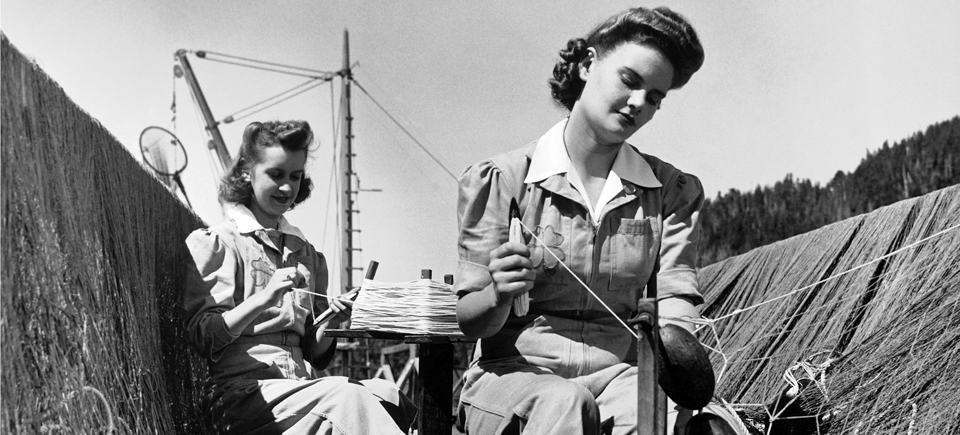 Photo Friday | Salmon Fishing on the Fraser in 1949
2016 wasn't a very good year for salmon fishing.
B.C.'s sockeye salmon run was at its lowest level in recorded history, and as a result, all commercial and First Nations fisheries on the Fraser River had to be closed. Warmer waters, due a giant "blob" of warmer-than-average water lurking in the Pacific, overfishing and diseases spread by fish farms, are all thought to be culprits in this year's disastrous run.
This August, Cheam First Nation and longtime aboriginal fisheries advocate Chief Ernie Crey was quoted in the Vancouver Sun saying it was time the federal government made "conservation its first priority," noting that the declining salmon stocks in the Fraser have a real affect on the cultural and economic fabric of aboriginal communities. Conservation efforts needs to includes finding ways to restore salmon stocks, Crey said.
"If we don't do that, we already know the future of salmon," he said.
Travel back to 1949 for a picturesque fishing tour of the Fraser with these striking black-and-white photographs taken from the set of Red Runs the Fraser. Anyone remember whether 1949 was a good year for salmon?
Enjoy the pictures below: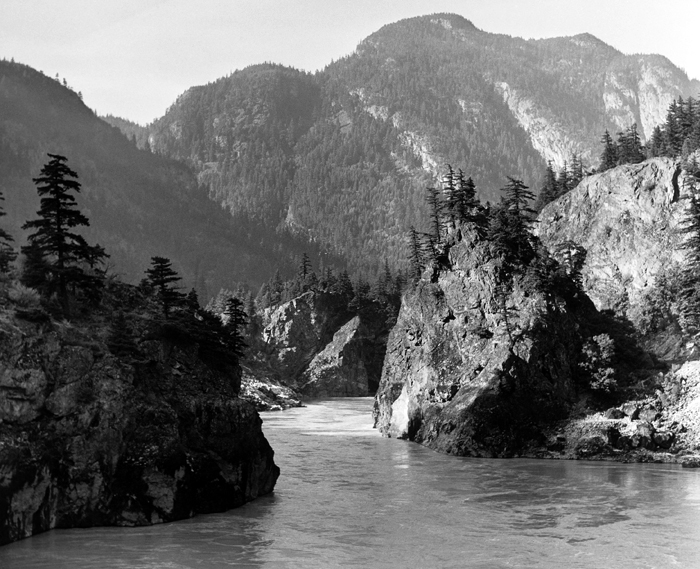 View of the Fraser River Canyon, British Columbia, Canada, 1949.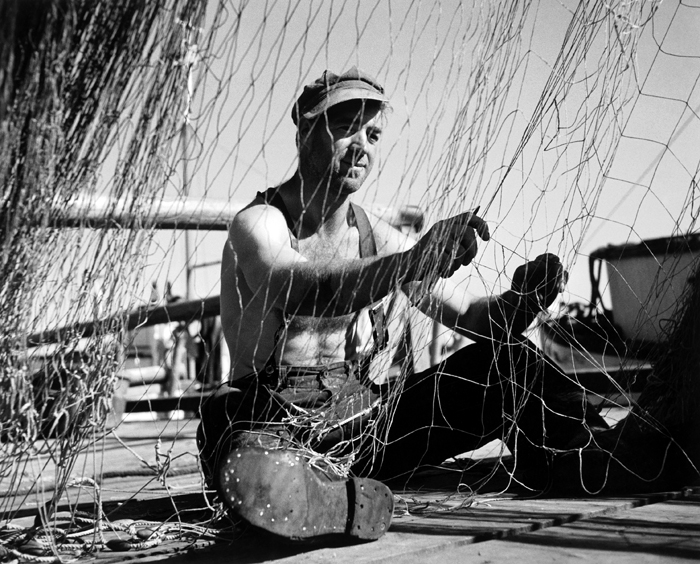 A fisherman sits down to mend a fishing net.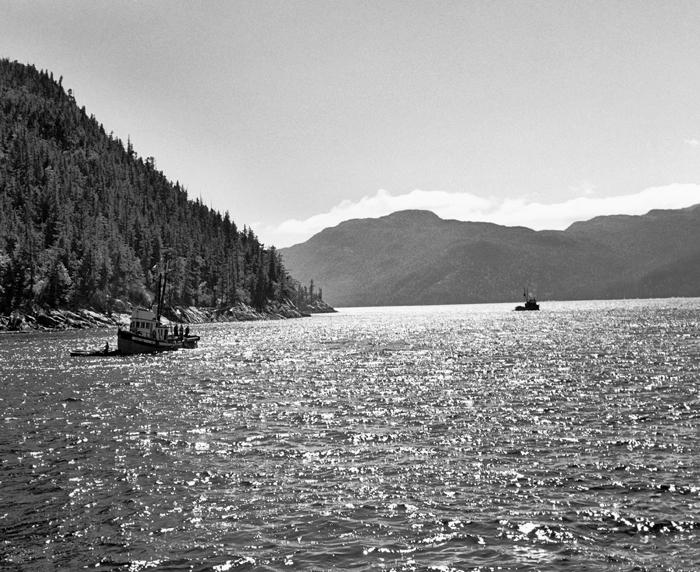 View of two fishing boats sailing down the Fraser River.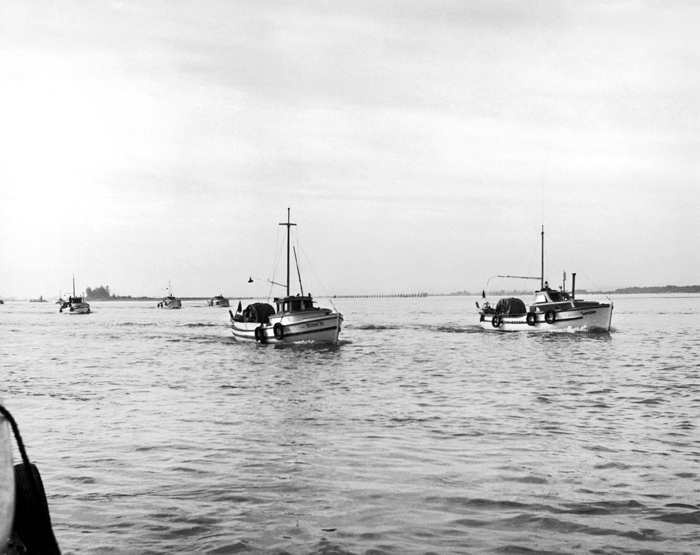 Fishing for salmon on the Fraser River.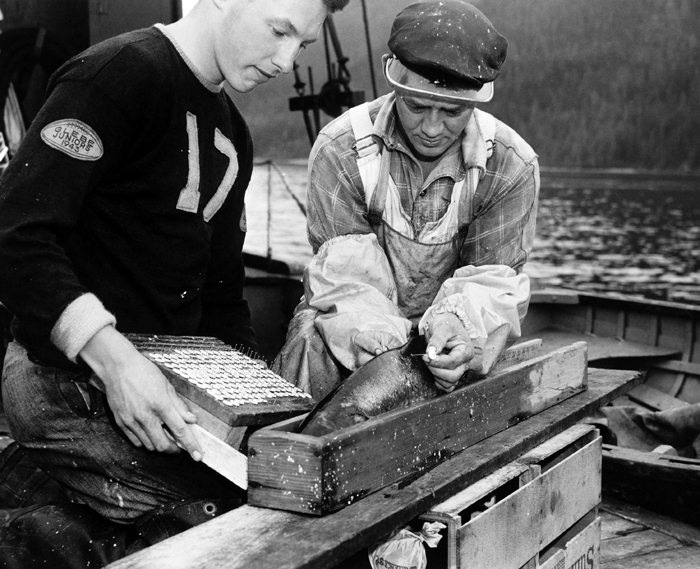 Two fishermen attach a tag number to a sampled salmon in order for the fisheries experts to check on their progress upstream and locate their spawning grounds.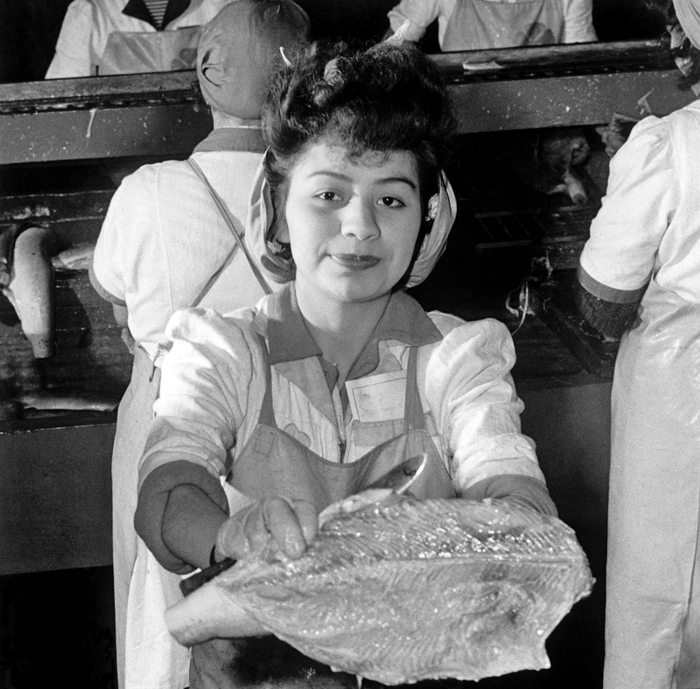 Female workers clean salmon fillets at a fish processing plant.
Watch the short film below:
Red Runs the Fraser, E. Taylor, provided by the National Film Board of Canada
More:
Uninterrupted, by Nettie Wild, 2012
Salmon People, by Tony Westman, 1976
Babine River Story, 1961
Plea for the Wanderer, by Jean Coutu, 1975