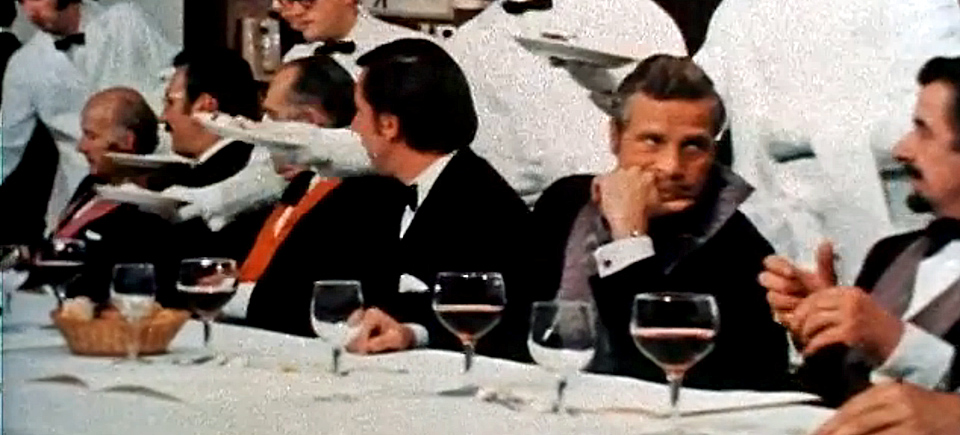 Foodies on Film | Watch The Art of Eating on NFB.ca
Can eating – something you need to do everyday to survive –  be an art?
Anyone who's ever scarfed down a sandwich knows it doesn't need to be, but as the old-school foodies gathered in The Art of Eating (1976) show us, some meals are actual masterpieces.
The 10-minute doc, available for free streaming on NFB.ca, takes us to one of Club Prosper Montagné's extravagant bi-annual banquets.
Named after Prosper Montagné, legendary French chef and author of the Larousse Gastronomique, the Club Prosper Montagné is an international trade association of French food professionals dedicated to defend and promote culinary crafts and artisans.
From the kitchens of the once illustrious (and now shuttered) Hotel La Sapinière, in the Laurentians, the feast is orchestrated by chef Marcel Kretz, an Alsacian transplant to Quebec famous for his veal with chanterelles recipe.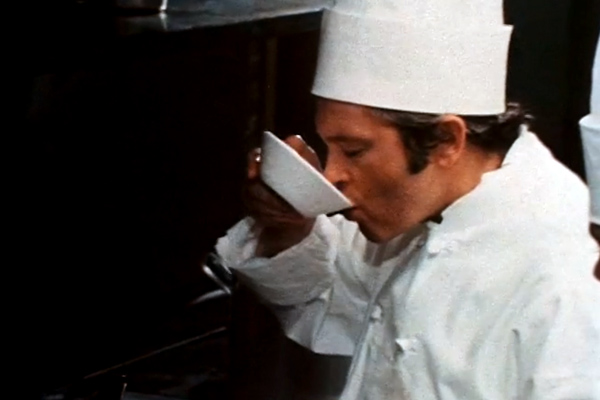 Like Kretz himself, the doc is a savvy mix of down-to-earth and extravagant. There's the jaw-dropping parade of elaborate dishes (Bar rayé de l'Atlantique à la Bercy, suprêmes de canard col vert aux raisins), being impeccably served by bowtied waitstaff, but also laidback scenes showing the chef collecting fresh chervil for the soup or adjusting the flavours on a sauce.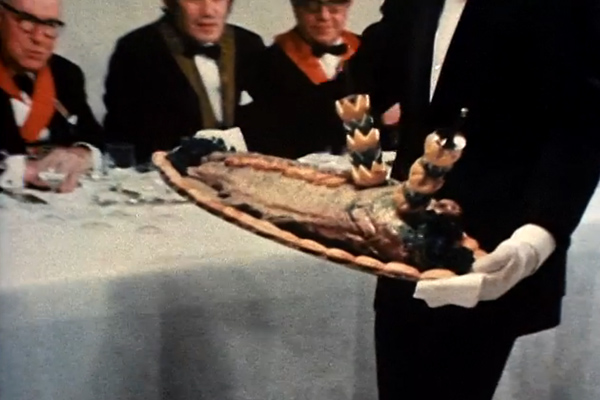 The film also contains some tips for your next gastronomical banquet:
There should be no scented candles or flowers on the table.
No water should be served, except with the salad course.
No bread should be served, except with the cheese course.
No salt or pepper on the table.
Now you know!
Feast your eyes on the film, below:
The Art of Eating, Douglas Jackson, provided by the National Film Board of Canada
See also:
Watch 3 Deliciously Quirky Films About Food
The trailer for Theater of Life (2016), a feature doc about Massimo Bottura and his initiative to bring together 60 of the world's top chefs to turn food destined to the dumpster into delicious and nutritious meals for Milan's most needy.
Theater of Life (Trailer), Peter Svatek, provided by the National Film Board of Canada