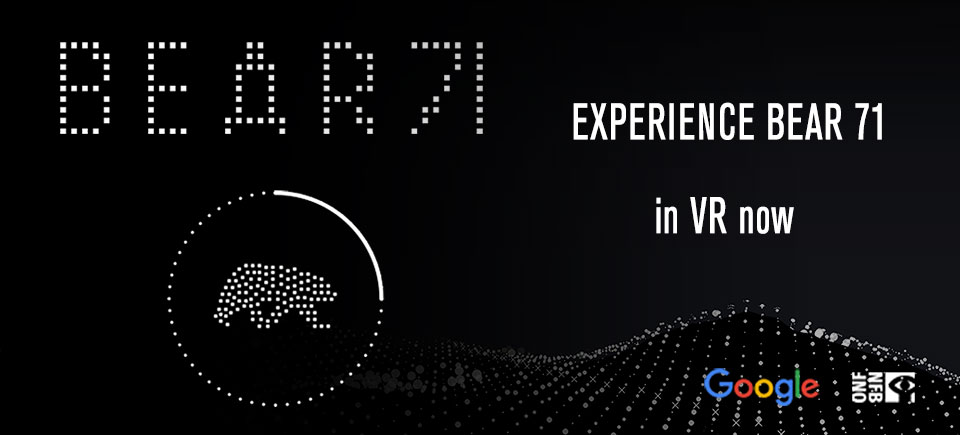 Bear 71 VR: Google and the NFB Partner to Expand the World of Virtual Reality Storytelling
The NFB has partnered with Google to turn Bear 71 into a virtual reality experience which is available for free online as Bear 71 VR.
Take a walk on the wild side
First launched in 2012 as an interactive documentary, Bear 71 pieces together grainy photographs and lo-res video to tell the captivating and moving story of a grizzly bear tagged and tracked by surveillance cameras in Banff National Park.
The project was originally conceived of by BC filmmaker Leanne Allison (Being Caribou). As she sifted through thousands of trail cam pictures from the Bow Valley in Alberta and saw all the wildlife activity, she'd look out the window and see her backyard in a whole new light.
She was just piecing together a story when digital media creator Jeremey Mendes came on board. He was drawn to the project, in particular to how much the trail pictures resembled the surveillance camera photos taken of us at banks, and corner stores. At that moment, Leanne said, it became a "story not only about a grizzly bear, but about how much we rely on technology—not just to relate to each other, but also to the natural world."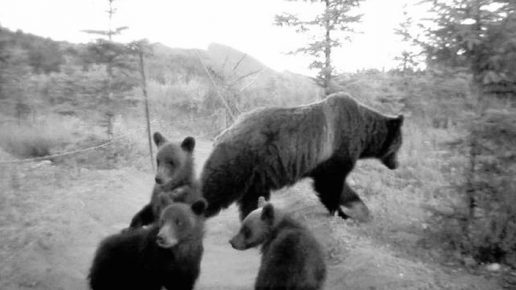 Now, with the launch of Bear 71 VR, we're able to relive that story in a whole new way. By using WebVR, Google and the NFB created a virtual reality experience accessible to anyone with a computer and an Internet connection. NFB CTO Loc Dao, one of the producers on the original project, said, "Bear 71 was always imagined as a 3D environment, so when the opportunity arose to re-build it in WebVR technology, it was a natural fit."
WebVR is an experimental technology that allows people to view virtual reality projects in their browser using devices like Oculus Rift, Samsung Gear VR or Google Cardboard. If you don't own any of these devices, you can still enjoy Bear 71 VR as a flat, 360 experience.
The project was developed in collaboration with Google, IDFA DocLab and Sound and Vision.