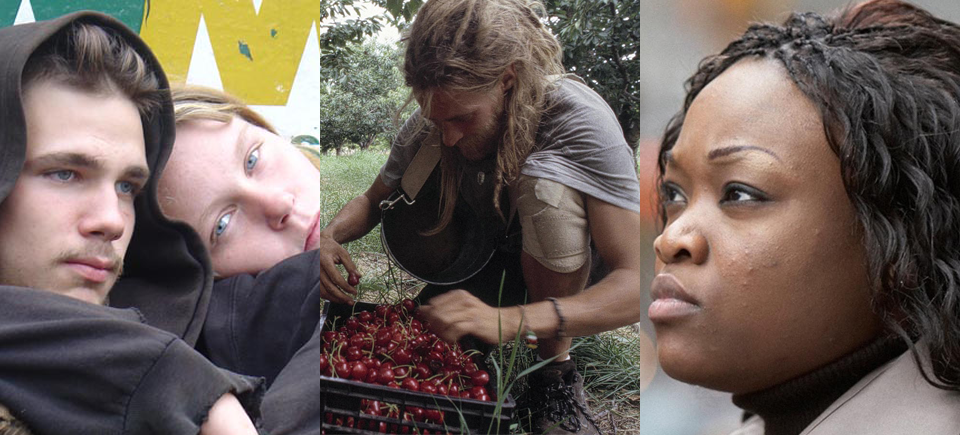 Watch 4 Docs on Teens Taking Control of Their Future
As we get older, the urge to spread our wings and seek independence grows stronger day by day. It goes hand in hand with moving from being a teenager into adulthood, a time when we take stock of our lives, figure out who we want to be and how we want to get there.
Sometimes, we travel just to see the world – to gain new experience and learn more about those around us. In other cases, we're forced to leave everything we know behind and seek out a better life. Whatever the reason, leaving home is one way in which we take control of our lives, and our futures. We have several films in our collection that also deal with teens and young adults who leave home and travel far, far away. Each film approaches the topic from a different angle, and offers a different perspective on what it means to leave home.
Limit is the Sky
As of today, Julia Ivanova's award-winning film is available on VOD, or DTO (download to own). The film, which just won Best Canadian Documentary at the DOXA Film Festival, follows the adventures of six ambitious millennials seeking their fortune in Fort McMurray. All hailing from different locations, they all came to Fort Mac for the glory, but soon find themselves in the middle of an economic downturn, and then the devastating wildfires.
Limit Is the Sky, Julia Ivanova, provided by the National Film Board of Canada
Okanagan Dreams
This film is a bit of a hidden gem. It's a charming film that follows the adventures of a group of teens from Quebec who leave home for the first time and travel across the country to pick fruit in the Okanagan Valley. And while they go for the adventure, and the cash, they eventually realize that the experience holds so much more than that.
Okanagan Dreams, Annie O'Donoghue, provided by the National Film Board of Canada
Exiles in Lotusland
Like the kids in Okanagan Dreams, Mélo and Ti-criss also make the journey from Quebec to BC in search of a better life, but for them the picture isn't so rosy. They're seeking escape and adventure, possibly the meaning of life, as they try to find a new home for themselves in a Vancouver's society. The film deals with some mature content, and viewer discretion is advised.
Exiles in Lotusland, Ilan Saragosti, provided by the National Film Board of Canada
Everybody's Children
Sometimes, leaving home is not a choice. Joyce, 17, was forced to flee her home in the Democratic Republic of Congo to avoid being sold into prostitution by her own family. Sallieu, 16, fled after witnessing the murder of his mother in war-torn Sierra Leone. Monika Delmos' film follows the two teenage refugees for one year, as they try to forge a new life in Ontario.
Everybody's Children, Monika Delmos, provided by the National Film Board of Canada