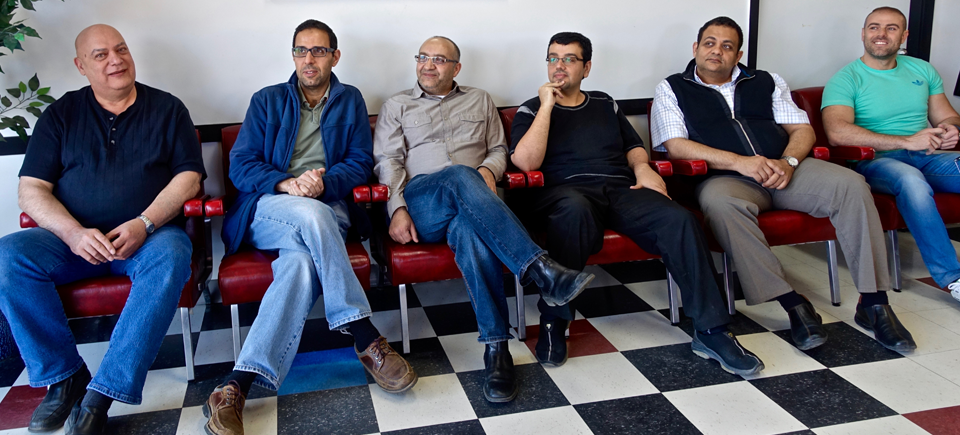 4 Films That Destroy Stereotypes
Every one of us comes with our prejudices and biases. We can't help it. We've each been raised in a cultural community that is often different, and sometimes diametrically opposed, to someone else's cultural community. It's bound to happen.
However, it's hoped that through education and living in a diverse environment, we learn to overcome those prejudices. We shut down stereotypes when we see them and learn the difference between what's real, and what's not.
We recently released Things Arab Men Say online and seeing how this is one film that positively smashes stereotypes to pieces, I thought it was a good time to see what else we've got in our collection that does the same.
Things Arab Men Say
I cannot believe this film is already streaming for free. I loved this film. It's simple and authentic. Seven guys, hanging out at the barber shop talking politics, religion, family life, and their homelands. Amongst other things. At a time when Islamophobia is at an all-time high, this doc should be required viewing. Think you know about Arab culture and identity? Think again.
Things Arab Men Say, Nisreen Baker, provided by the National Film Board of Canada
The Third Heaven
In anticipation of Hong Kong's return to China in 1997, many families left the country. One of those families was the Lams, who arrived in BC in 1991. In this film, we're privy to an inside look at their lives, and the Chinese community of Vancouver. It's easy to forget the significant role that the Chinese population played in Canada, and this film serves as a great reminder.
The Third Heaven, Georges Payrastre, provided by the National Film Board of Canada
Namrata
This film is a quick 9 minutes, but packs a helluva punch. Namrata Gill was one of the people who made up the composite character of Chand in Deepa Mehta's Heaven on Earth, a film about a young immigrant woman who suffers abuse at the hands of her husband. Namrata also survived an abusive relationship, and tells us all about it, and the outcome, in a film that turns stereotypes on their heads.
Namrata, Shazia Javed, provided by the National Film Board of Canada
Everybody's Children
Imagine leaving your home for good with nothing but $20.00 in your pocket. Or getting on a plane with all your possessions in one bag, and no idea where you're heading. This is the reality faced by teenage refugees, forced to flee their countries, on their own, to arrive in a strange land with no idea how to get by. Being a teenager is hard enough, navigating those years while trying to start your life all over again seems impossible. This is a film that invites compassion.
Everybody's Children, Monika Delmos, provided by the National Film Board of Canada