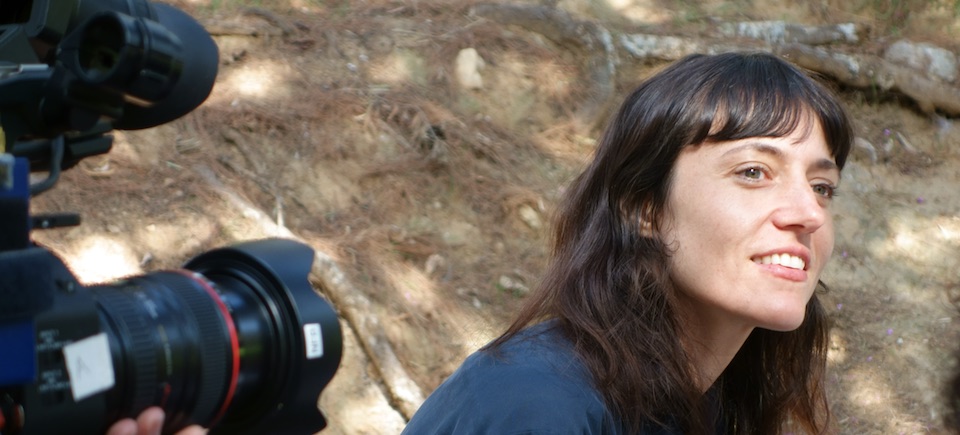 What is Democracy? Astra Taylor's Necessary New Doc
The Great Democratic Project seems to have hit a rough patch. Brazil, South Africa, Greece, the Philippines – the list of troubled democracies is long and getting longer. And in the USA itself, which likes to think of itself as the world's greatest democracy, continually unfolding events leave many feeling that history has somehow been derailed.
It all brings an urgent new sense of purpose to Astra Taylor's latest project — a documentary essay currently in postproduction at the Ontario Studio under the ambitious title What is Democracy?
Back in 2012, when Taylor was first entertaining the thought of making a movie on democracy, she met with general disinterest. "I ran the idea by a good friend, and she said, 'that just sounds like a boring civics lesson.' And then Trump got elected."
"But Trump is the just one symptom of a deeper disease," says Taylor. "Democracy is in trouble all over the world, and critics of the American system have been raising the alarm for years about rising inequality and the way corporate money corrupts politics. But if Clinton had won, it would have been business as usual. So Trump's victory has heightened the sense of crisis. What exactly is democracy – this thing we've all been taking for granted?"
The idea that documentary cinema might investigate the slippery concept of democracy came to Taylor while at work on her book The People's Platform: Taking Back Power and Culture in the Digital Age, a tonic critique of the notion, commonly held in the giddy early days of the web, that the internet would usher in a brave new democratic age.
"In tackling the issue of cultural democracy I'd opened Pandora's box," she says. "Everyone proclaims their commitment to democracy — from world leaders on opposite sides of the spectrum, to corporate executives and radical activists. The concept gets invoked incessantly yet is rarely analyzed."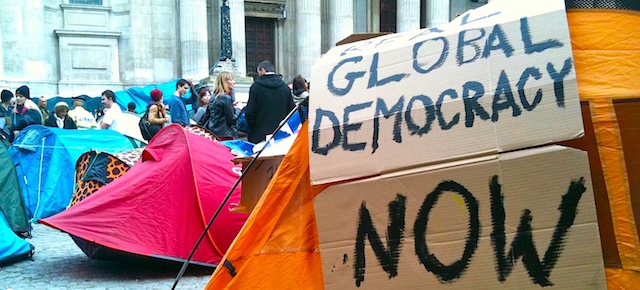 Taylor had been active with Occupy Wall Street, where she was one of the contributing editors of the Occupy Gazette, and in targeting gaping income equality, the movement exposed serious failings in the current incarnation of American democracy — a system that has allowed the top one percent to accrue as much wealth at the 99 percent majority.
"There was a sense that liberal democracy was letting us down"
"We were all living with the fallout of the 2008 economic crisis, and I was totally onside with the critique of income inequality, but there was a sense that liberal democracy — with its checks-and-balances, its judiciary, all that — was letting us down. And direct democracy didn't seem to offer a realistic way forward either. So how were we going to wrestle power from the global neoliberal elite? I felt a need to return to fundamentals, to go back to Plato's Republic. Recent history shows just how fragile democracy is. Plato actually wrote about the rise of a demagogue — and here we are."
Taylor has never shied away from the Big Questions. Her debut film Žižek!, which got its premiere at TIFF in 2005, was an ambitious feature-length portrait of iconoclastic philosopher Slavoj Žižek, and she followed that with Examined Life, a free-wheeling and entertaining encounter with eight contemporary thinkers — a group that included Cornel West, Judith Butler, Kwame Anthony Appiah, Michael Hardt, Martha Nussbaum, Avital Ronell, and her own sister, the artist and disability rights activist Sunaura Taylor.
"Astra thinks big. She's not afraid of making intellectual films," says NFB producer Lea Marin, who first collaborated with Taylor on Examined Life, which was co-produced by the NFB and Sphinx Productions. "At the same time this is a very accessible project. It invites people from all walks of life to join a conversation on how we can rebuild democracy, how we can work together to bring about global change. The film has a wonderful open quality. Astra is less interested in pronouncing than in asking the right questions, and those questions matter now more than ever."
The project took Taylor and her crew to Athens, birthplace of the whole messy democratic project. "With Examined Life, some people expected me to focus on new philosophical developments," she says, "but in the end it dealt primarily with old ideas and practices, how they're still relevant, and it's the same with this film. The idea that we have to organize in order to confront power is not new. We've seen this movie before, people! But we need another toolkit now. We need to re-examine the foundations of democracy, and make them matter in new ways."
The shoot has been divided between Greece, where Greeks are living with crippling economic austerity and a migrant crisis of unprecedented proportions — and the southern USA, where the hard-fought gains of the civil rights movement are now under attack, and where citizen initiatives like Black Lives Matter and Moral Mondays are drawing attention to the unfinished nature of America's own democratic enterprise.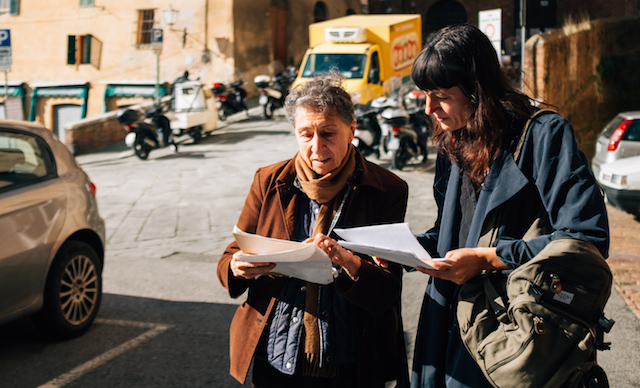 Her subjects are a multidimensional mix, with esteemed scholar/activists like Silvia Federici (pictured above with Taylor),  Angela Davis, Cornel West and Wendy Brown sharing screen-time with a wide range of workers, refugees and regular folk. "Speaking to experts has helped me get a fix on the subject, but in the end I focus mostly on the demos, regular people," says Taylor. "I myself didn't follow the traditional academic route, and I believe that regular women and men are capable of expressing important and vital ideas. That ethos that runs through the whole film."
"Let's ask questions together. Let's think together."
Taylor tips her hat to the work of classical scholar Mary Beard, who has written extensively on the emergence of democracy in the ancient world. "One of her essays in particular, on how women have had to modulate their public voices, inspired me to embrace my instinct, and to allow the film to be propelled by questioning. I have a definite point of view but I don't want to be this authoritative voice, giving people answers. I want to inspire constructive discussion. Let's ask questions together. Let's think together."
Robert Kennedy, the seasoned Toronto-based editor who cut Examined Life, is editing the film at the NFB Ontario Studio, working in close collaboration with Taylor and Marin. Marin is thrilled to revive a team that was forged during Examined Life. "This kind of three-way relationship doesn't work on every project, but there's a shared sense of purpose on this film," she says. We're on the same page, and it's exciting to see it evolve. The project remains faithful to Astra's original intent, but Trump has definitely changed the conversation, so we're reframing some aspects of the story."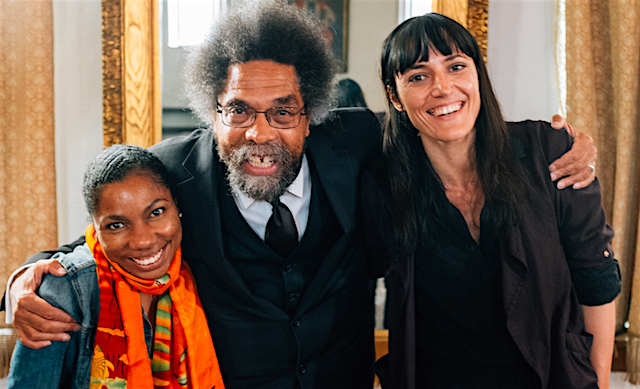 The chief DOP is Maya Bankovic, whose credits include The Prison in Twelve Landscapes and My Prairie Home, also produced by Lea Marin through the NFB Ontario Studio. Additional camera work was supplied by Martina Radwan. What is Democracy? is directed by Astra Taylor, and produced by Lea Marin for the NFB Ontario Studio. Executive Producer is Anita Lee. The film due to launch in late 2017. Pictured above: producer Lea Marin and director Astra Taylor with Cornel West. Photography by Melissa Wheeler.