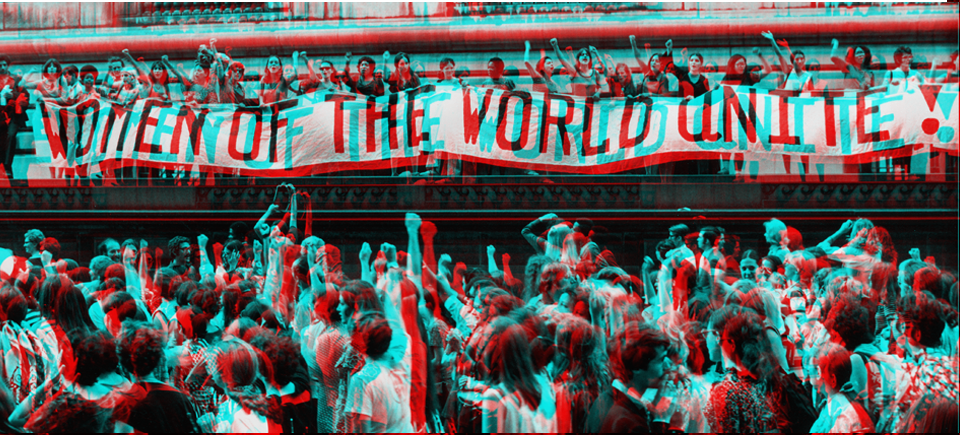 Women's History Month: The Struggle Continues
October is Women's History Month in Canada. Traditionally, the month is meant to highlight the achievements of women and celebrate the "trailblazing women who have shaped our country and way of life."
But this year, with the NYT's report, and subsequent follow-up on the Harvey Weinstein story, it seems especially important to focus on the status of women in Canada and the systemic sexism that still exists. And even more so, pay tribute to the stories of individual women involved in the struggle.
Status Quo: The Unfinished Business of Feminism in Canada
You know that expression, "The more things change, the more they stay the same?" Yeah. That's essentially the premise of this film. It's an excellent documentary, but it gets really hard knowing that we're still fighting for the same things we've been after for generations.  From domestic abuse to access to abortion, from universal childcare to women in the workplace – God, how I look forward to the day we don't have to make any more films on these topics. But here we are. And as long as we're here, we may as well get the full picture. Filmmaker Karen Cho gives us just that.
Status Quo? The Unfinished Business of Feminism in Canada, Karen Cho, provided by the National Film Board of Canada
Sisters in the Struggle
The film introduces us to a group of activists, spread out across the country, who are struggling to end systemic discrimination and sexism, all at once. Created in the days when Studio D was still running, the film tackles the issues of sexism faced not only by women, but by black women. As one activist describes it, it's a double burden – first you have to deal with being a woman, then you have the added issue of being black. These women and activists acknowledge that to fight racism without fighting sexism is only fighting half the battle, but there's also the reality that the required solidarity between white women and women of colour just doesn't exist.
Sisters in the Struggle, Dionne Brand & Ginny Stikeman, provided by the National Film Board of Canada
The Glass Ceiling
Here we meet 5 women who are, in one way or another, all coming up against the proverbial glass ceiling in the workplace. Most frustrating of all is that in some cases, it's clear that the jobs they're doing are more complicated and involved than their male counterparts – yet they're the ones making less money and achieving lower status. In one instance, one of the women worked for a man who was not even literate, yet he pulled in more than she did. The film, even though it dates back to 1992, does a good job of showing how sexism in the workplace has changed, and how its subtlety makes it even more difficult to combat.
The Glass Ceiling, Sophie Bissonnette, provided by the National Film Board of Canada