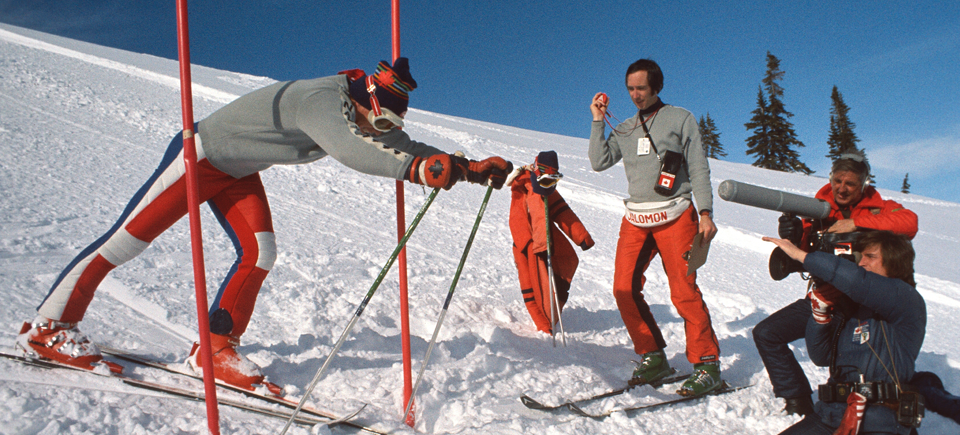 It's Officially Cold Outside. Warm Up with 4 Winter Sports Films
Well, there's no point denying it any more. Winter is coming. In a remarkably short time period, almost the entire country went from an historically mild fall to sub-zero temperatures. Cruel joke, Mother Nature.
But before we disappear into the deep freeze, let's take a moment to reflect on the good aspects of winter, like winter sports. Skating, ice hockey, skiing, snow-shoeing – it's all good. And to get you in the mood, we've put together a few portraits of some of the people who have excelled at their chosen sport. Enjoy!
The Rocket
If ever there was a sports hero that was larger than life, it was Maurice Rocket Richard. I can't even begin to guess the number of kids who grew up idolizing the man. Thankfully, this was at a time when being a hero meant something, and Richard was a shining example of someone whom people could look up to and try to emulate, and be a better person because of it. As the New York Times stated, his funeral brought this nation to a standstill. This film introduces you to the man, on and off the ice, during the early years of his career.
The Rocket, Jacques Payette, provided by the National Film Board of Canada
King of Blades
Figure-skating champion Don Jackson gives us poetry on ice in this very short film that features him practicing his craft at both Prague's World Championships and at the Canadian Ice Follies. At the former, he landed the first triple lutz jump in an international competition and won. Jackson went on to have a long career after this film was shot, and was made a Member of the Order of Canada in 1997. Perhaps even more impressive, he kept skating until his mid-70s, appearing in Stars on Ice shows across the country.
King of Blades, Stanley Clish, provided by the National Film Board of Canada
Jack Rabbit
If you're Canadian, chances are you've tried cross-country skiing at least once in your life. But do you know who first introduced the sport to Canada? Meet Herman Smith Johannsen, a Norwegian-born transplant who came to Canada in 1903, after a brief stint in the US. After living in city after city, he settled in the Quebec Laurentians, having finally found a place he could call home. This short was filmed in his 100th year, and shows him participating in the Canadian Ski Marathon in Lachute. He's a remarkable human being, and it's well worth watching his story.
Jack Rabbit, William Brind, provided by the National Film Board of Canada
The Sword of the Lord
Also from the mid-1970s, this film by Giles Walker introduces us to Jim Hunter, often regarded as the best ski racer in the world. Get up close and personal with the man as we join him for his grueling exercise regime, his time trials and pre-race prep. This is a man with determination and discipline, and a religious faith that runs deep. He is the prime example of a dedicated athlete. Also, how awesome is this film's title?
The Sword of the Lord, Giles Walker, provided by the National Film Board of Canada