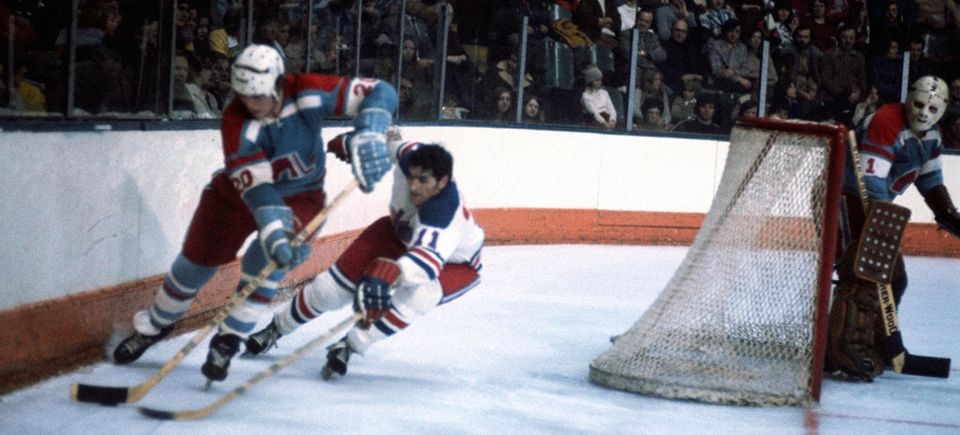 Get Your Blood Pumping with 5 Classic Hockey Films
When it comes to hockey, ask any Canadian and they'll tell you the same: still (frozen) waters run deep, on and off the rink. So kick off your skates, pull on your favourite jersey, and watch these 5 classic hockey films with pride!
The Sweater
In this love letter to hockey and his youth in Quebec, Roch Carrier recalls the 1946 winter when "We all wore the same costume as Maurice Richard… all combed our hair like Maurice Richard… laced our skates like Maurice Richard…taped our sticks like Maurice Richard… and knew everything there was to know about Maurice Richard." But what happens when you get stuck with a Toronto Maple Leafs sweater? You pray to a higher power, of course (hint: moths).
The Sweater, Sheldon Cohen, provided by the National Film Board of Canada
The Rocket
Before we had hockey greats like Gretzky, Lemieux, or Crosby there was Maurice "Rocket" Richard. Single-minded in his love of the game and desire to win, Richard did the unimaginable and became the first NHL player to score 50 goals in a season and to reach 500-goals over the course of his professional career. This retrospective film, which came out two years before The Rocket's passing, tells the tale of a hockey legend and a hero to French Canadians.
The Rocket, Jacques Payette, provided by the National Film Board of Canada
Here's Hockey
Ever wonder what a 1950s promotional film for hockey in Canada would look like? Well, Here's Hockey has you covered! This short film traces the hockey life from Peewee to pro, and local games to televised matches with the national league.
Here's Hockey!, Leslie McFarlane, provided by the National Film Board of Canada
Just Another Job
Just Another Job provides an insider's view of the events leading up to the Quebec Nordiques' very first season in the World Hockey Association. In the film we see Maurice Richard in the role of coach, get a first-person feel for what it's really like to be a pro hockey player, and learn the importance of hockey to French-Canadian culture.
Just Another Job, Pierre Letarte, provided by the National Film Board of Canada
Blades and Brass
Ah, the 1967 NHL season. A time when helmets were optional, brawls were at their scrappiest, and the original six were the only six. This short captures the intensity, skill, and passion of that final, magical season–from the finesse players to the fighters–before the league expanded.
Blades and Brass, William Canning, provided by the National Film Board of Canada