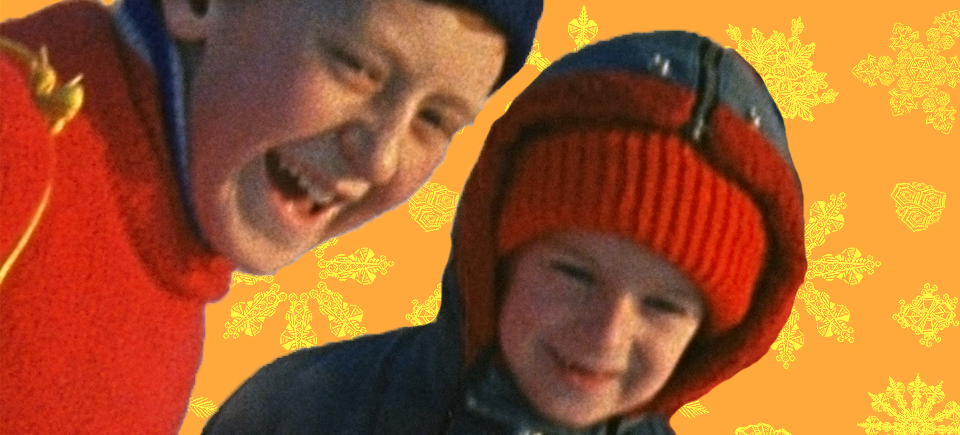 Shake Off the Cold with 5 Winter Activities
For those that enjoy frolicking in a snowy wonderland all day, every day, the months of December through March (and sometimes April, ugh) offer something summer just can't: WINTER SPORTS. As for the rest of us, a dignified life as indoor armchair-winter-sports-enthusiasts is just fine, thank you very much.
So, whether you're one to hit the slopes from dawn until dusk, or would rather marvel at the beauty and skill of winter athletes from the sidelines, here are 5 films that prove that NO ONE does winter sports better than Canadians.
The Rink
On a chilly, bright Sunday in Saint-Hilaire, Quebec, the skating rink is the place to be. In this nostalgic film, Gilles Carle captures the spirit of a Canadian winter, lived out on the rink. Whether young or old, wobbly or agile, out for a casual skate or a game of shinny, the skaters in this film know how to have a good time.
The Rink, Gilles Carle, provided by the National Film Board of Canada
King of Blades
Figure skating is a thing of beauty, but it's not for the faint of heart! In King of Blades, Canadian figure skater Donald Jackson stars, having wowed the audience and judges of the 1962 World Figure Skating Championships in Prague. This film documents the competition and Jackson's subsequent career while also showing off some seriously breathtaking moves. Hail to the king, baby!
King of Blades, Stanley Clish, provided by the National Film Board of Canada
Canada Vignettes: Skier
Eighteen year old Kathy Kreiner is a skiing prodigy, and this exciting vignette showcases the intensity and skill of an exceptional athlete in all her Olympian glory.
Canada Vignettes: Skier , , provided by the National Film Board of Canada
No Way They Want to Slow Down
This short documentary follows a group of Canadian, World Cup skiing hopefuls in the mountains of Argentina and Chile as they vy for a spot on the national team. After an intense training period of high speeds, sharp turns and sun burns, the skiers find time for a friendly game of hockey with the local team from Bariloche, Argentina.
No Way They Want to Slow Down, Giles Walker, provided by the National Film Board of Canada
Gone Curling
A stranger rolls into small-town Saskatchewan one snowy morning, only to find the place deserted. Turns out everyone's "Gone Curling"! Amused and intrigued, the stranger succumbs to the charms and seeming simplicity of curling, only to find that he'll need to "hurry hard" if he wants to keep up with the locals!
Gone Curling, John Howe, provided by the National Film Board of Canada