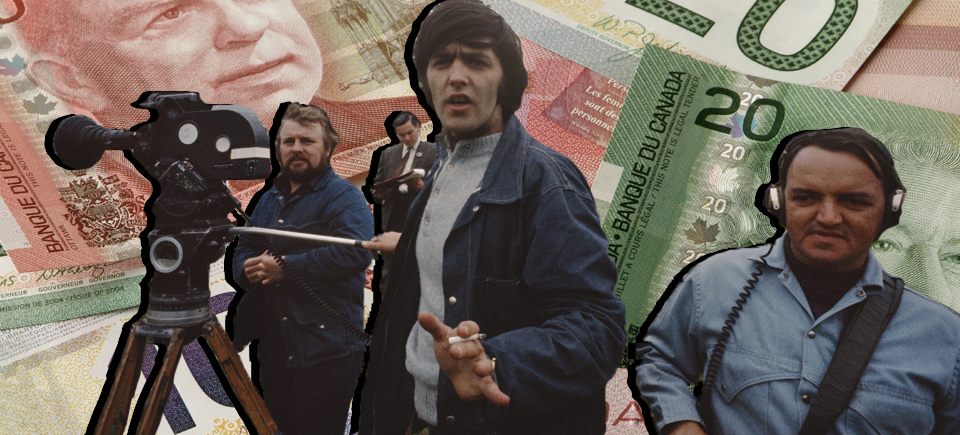 12 Ways to Finance Your Canadian Independent Film
Let me guess – you've got a great idea for a movie, you just need to figure out where to get the cash.
We get a lot of queries from filmmakers looking for funding for their films. Unfortunately, we're unable to help because we're not a funding agency. We're Canada's public producer and distributor.
That said, we would like to be able to point you in the right direction. What follows is an incomplete list of funding sources for Canadian independent filmmakers, specifically those that include documentary and non-fiction works. If you know of others, please leave a link and description in the comments.
The Bell Fund has a production fund with grants of up to $150K, for webdocs and digital series. They accept fiction and non-fiction, but no animation. Deadline is February 5, 2018 for webdocs, and May 7, 2018 for digital series. They will also be announcing details on a TV series fund shortly.
Canada Council for the Arts offers a wide variety of grants for artists, including filmmakers. Browse the different categories to see if there's something that fits your needs.
The Canada Media Fund offers many different funding opportunities, catering to a wide range of applicants. See their website for a complete breakdown and application deadlines.
The Canada Media Fund English POV Program supports POV docs from Canadian filmmakers. One of the eligibility requirements is that your content be destined for at least two platforms, one of which is television. See the website for details and deadlines.
The Hot Docs CrossCurrents Doc Fund provides funding for both short and theatrical docs from diverse, emerging filmmakers. Short films can receive up to $10K, and features up to $30K.
The Hot Docs Ted Rogers Fund supports Canadian documentary filmmakers by offering up to $20K to three or four projects per year. Some production credits are required for this one. Applications open in April, and close in June 2018.
The Quebecor Fund "contributes to the development of Canadian content production and simultaneously promotes the use of new broadcasting models." They have two main production categories: The Main Television Production Assistance Program (MPAP), and The Event and Film Production Assistance Program (EFPAP). The next deadline is January 24, 2018 for the Film Production Assistance Program.
The Rogers Documentary Fund provides financial support for documentaries in both languages. See website for deadlines.
The Rogers Cable Network Fund provides equity financing for television programs that have a distribution deal in place, with Canadian broadcasters having the first window. See website for deadlines.
The Telus Fund provides development and production funding for projects that promote the health and well-being of Canadians. There's no application deadline for development funds – they accept applications on a continual basis. The next deadline for the production fund is Friday, February 9, 2018.
Telefilm offers an interesting option for emerging filmmakers working on their first feature called Talent to Watch, and offers funding for development through to distribution and marketing. They're currently in the process of updating their guidelines.
Of course, another option is to crowdfund your film on a website like Kickstarter or Indiegogo. If you've got something that people are really interested in, there's a good chance you can raise some money through an online campaign. But be warned – good crowdfunding campaigns take hard work. Make sure you're prepared!
Good luck!