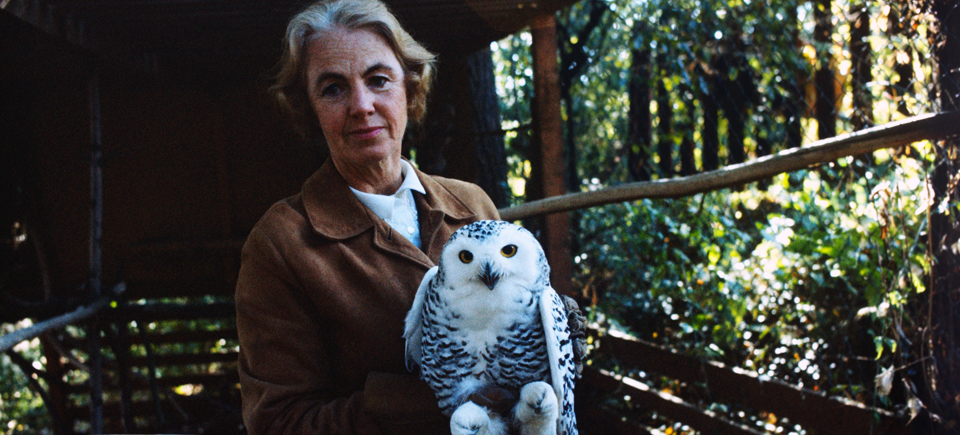 The Pets and Predators That Humans Love
From pets to predators and everything in-between, the relationship between human beings and the rest of the animal kingdom remains an important part of our daily lives.
Sniffing around the NFB archives, we've hunted down 5 docs for things that hop, fly, gallop, and prowl. These documentaries run the gamut of human-animal interactions: they can be fascinating, heartwarming, terrifying, and adorable. So, whether you're a nature lover, a conservationist, a science junkie or just want to watch some cute animals do some cute animal things, there's something for everyone on this list.
Wild in the City
This short documentary features bite-sized vignettes of animal life from across the city of Vancouver. From the herons that nest in Stanley Park, to racoons who watch TV, to large animals like deers and coyotes who call the city home, to a population of starlings that migrated all the way from New York City. This documentary depicts how various animal species have adapted to urban life, and, ultimately, how human beings have impacted their environment.
Wild in the City , Gordon Fish, provided by the National Film Board of Canada
The Lady and the Owl
Kate and Larry McKeevers are a family who care about owls. Informative and heartwarming, this hoot of a documentary follows the couple on their nature reserve, where they nurse injured owls back to health. From snowy owls, to spectacled owls to great horned owls, this documentary offers a sneak peak into a household positively packed with these wonderfully peculiar birds.
The Lady and the Owl, William Canning, provided by the National Film Board of Canada
Bad Coyote
Though perhaps best known throughout pop-culture for their frivolous attempts at hunting roadrunners, coyotes are, in actuality, clever, dangerous and adaptable wild animals. Following news of a coyote attack in Cape Breton, locals come to believe that their community is being attacked by an aggressive new species of wolf-coyote hybrid. Bad Coyote cuts to the center of the contentious relationship between humans and coyotes, and, through it all, seeks to separate sensationalism and myth from science and fact.
Bad Coyote, Jason Young, provided by the National Film Board of Canada
The Dogwalker
Meet Michael Borowski, an amateur playwright, rambling philosopher and survivor of childhood brain injury. He is also the neighbourhood dog walker. This documentary offers an intimate gaze into the life of both Michael and his furry, four-legged, canine companions. A moving documentary that goes into the very heart of the healing power behind human-animal relationships.
The Dogwalker, Rosie Dransfeld, provided by the National Film Board of Canada
Atonement
As human beings encroach more and more into animal territory, the lives of our fellow creatures, both big and small, are becoming increasingly threatened. This documentary follows Canadian wildlife specialists in their efforts and endeavours to preserve and protect what's left of our natural world. A must watch for any animal lover or conservationist, Atonement shows how we can nurture a healthier relationship with the animals we share our world with.
Atonement, Michael McKennirey, provided by the National Film Board of Canada