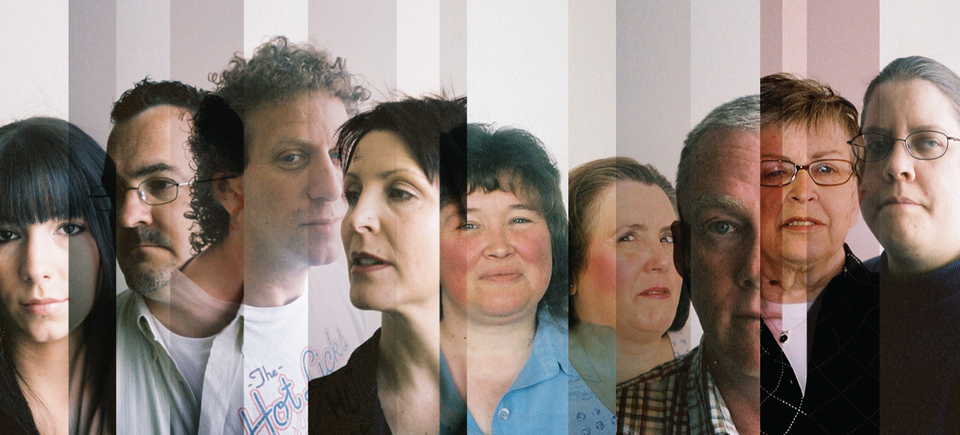 Explore Mental Health from 3 Different Perspectives
Approximately 20 percent of Canadians live with mental health problems. We all know someone who's touched by mental illness – whether it be depression, anxiety, or a myriad other conditions that fall into that category.
Thankfully, over time, attitudes towards mental health have changed for the better. For the most part, therapy isn't a taboo subject anymore, and gone is the stigma around medication. But while the widespread recognition is appreciated, it doesn't resolve the issue that people are still suffering.
These three films look at mental illness from three different perspectives: a child's, a group of therapy patients, and a pair of 1956 goggles.
Mystery of the Secret Room
Depression is hard to understand, even when you suffer from it. Your mind tells you things that you know aren't true, but you can't help but believe them. Is it chemical? Hereditary? Situational? How do we treat it? There are so many questions, and not enough answers. And if this is confusing to someone suffering from depression, imagine what it's like for an outsider. This film looks at this mental illness through the eyes of a child; a child whose mother is suffering. It's hauntingly beautiful and filled with emotion.
Mystery of the Secret Room, Wanda Nolan, provided by the National Film Board of Canada
Back into the Sun
Okay. There's a lot you must get through to get to the meat of this film. You have to accept that it's a product of its time. That time was 1956, and attitudes towards mental health, and women, were very different. So you need to look past the sexism, and the institutionalizing of depressed people, and the kind of condescending doctor. Frankly, I was surprised when he acknowledged that he needed Cathy's consent to treat her. But beyond all of that, this short film looks at the unique day hospital run by Montreal's Allen Memorial Institute. The program was designed to treat patients, while still allowing them to continue with their daily lives.
Back into the Sun, Fergus McDonell, provided by the National Film Board of Canada
Drawing from Life
This short from 2008 was produced as part of our filmmaker-in-residence program. Katerina Cizek gained incredible access into the lives and therapy sessions of a group of people who have made more than two attempts at suicide. Using a mix of cinema verité-style documentary and line-drawn animation, we get to know a group of people who learned to choose life over death.
Drawing from Life , Katerina Cizek, provided by the National Film Board of Canada