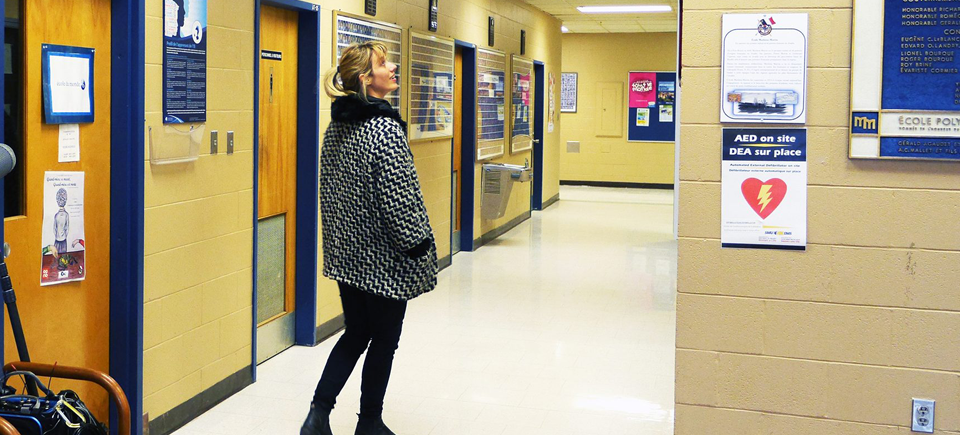 Breaking the Silence of Suicide in the Doc 1999
Sixteen years after leaving her native Acadia, Samara Grace Chadwick returned to Moncton to shoot her first feature film, 1999. Her ambitious, intimate and nuanced documentary delves into the memories of a community that is still shaken today to examine the wave of suicides that swept through her high school in the late 1990s.
Watch 1999:
1999, Samara Grace Chadwick, provided by the National Film Board of Canada
"I had no idea how I'd feel when I arrived in Moncton, but I knew that my journey had to be a personal one," explains Samara who, instead of spending three weeks there as planned, ended up staying three and a half years. "Maybe I was a bit naive!" she says laughingly, adding that the participants in her film quickly became friends with whom she spent all her time.
Was it hard to find people who were willing to revisit these painful episodes of their teen years? "The Monctonians I know in Montreal were rather reticent, but it was the opposite in Moncton: A lot of people approached me and wanted to share their stories. The attitudes of those who had left and those who had stayed were totally different."
Intersecting emotional paths
Far from being an objective investigation, Samara's film asserts its subjective point of view from the start. "My documentary doesn't correspond to what people generally expect. It doesn't investigate a phenomenon. It doesn't set out to describe, blame or identify causes," explains the young filmmaker.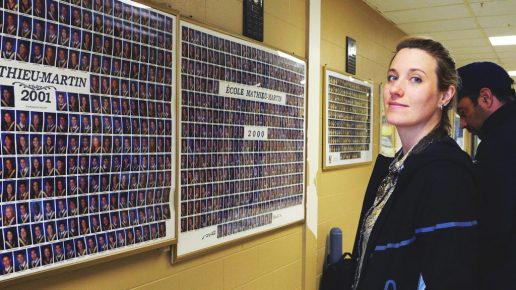 Instead, 1999 draws on the individual recollections of a community's members and their personal photos, diaries and amateur videos from that period. The moments when participants rummage through their own archives and share their findings among themselves or with Samara result in some highly charged emotional shots. Everyone opens up. They reconnect with their "adolescent selves" and, inevitably, with the tragedy associated with that period of their lives.
"People have been living with this story for twenty years. They each have a subjective version, which is genuine… even if it might be objectively false. I found it interesting to observe how all our individual stories have shaped us in our adult lives," mused Samara. She believes that despite the variety of stories gathered, their common denominators are isolation – since there has been little discussion on the subject – and therefore the almost fundamental need to talk about it.
Instinctive editing techniques
Instead of opting for linear editing, the memories and reactions of the former students of Mathieu-Martin High School were edited based on the principle of association via recollection. To achieve this, the filmmaker says she relied heavily on the reaction of Tara Jean Long, an editor she worked with for six months to assemble the film and who had not personally witnessed the events in question.
"Tara edits with truly profound emotional intelligence and I was attentive to the scenes that made her laugh or cry. When that happened, it meant we were striking a universal chord, so we kept the scenes. And they usually weren't about obviously emotional things. On the contrary, they dealt with more subtle moments," recalls Samara, explaining how the interview transcripts were archived and put together according to different categories. "Our approach was both highly instinctive, following our emotions, and really rigorous, using associations together with a very structured database and visual codes."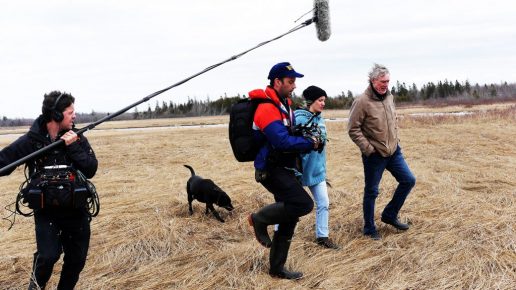 The result is a film that naturally focuses on suicide and grief, but also on adolescence, love and memory. Samara emotionally recalls the film's pre-premiere in Moncton last November. "It's such a community film and there are so many people who participated in it in one way or another. I just had to have the first screening in Moncton. It was a huge moment for me. We all experienced that together."
At the time of our discussion, Samara was putting the final touches on her documentary's soundtrack. She asked Acadian musicians to perform songs from the 90s for the occasion. "The outcome was incredible and we all cried when we listened to it. Since it's a film about the 90s, we had no choice but to create a soundtrack, too!"