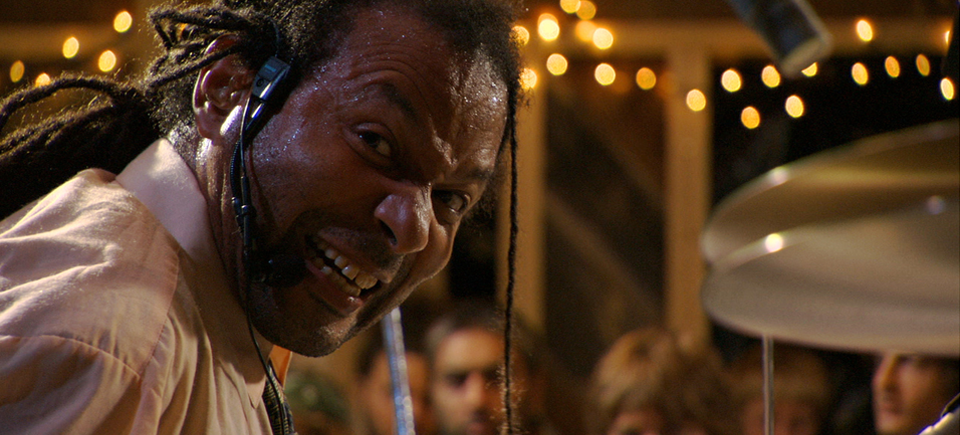 ? Rock On with 4 Docs about Rock Music ?
Who wants to rock? From your favourite bands, to inspirational stories about the power of music, this compilation of musical docs straight from the NFB moshpit is guaranteed to entertain you and leave you head banging all day long.
So, grab a guitar, throw up some horns, and crack it up to 11 as we give you a VIP backstage tour of four documentaries all about Rock Music.
Inner Rush
One of the greatest Canadian rock bands of all time, we begin our rockin' list with this bite-sized documentary about Rush. Featuring great interviews with the band members themselves, this film also spotlights a cool, up-and-coming new group called Inner Volition, showcasing Rush's influence on the next generation of musicians.
Inner Rush, Christopher Romeike, provided by the National Film Board of Canada
Family Band
As we continue to roll through our musical odyssey, we meet yet another iconic Canadian rock band in form of the Tragically Hip. In this short documentary, produced for the 2008 Governor General's Performing Arts Award, filmmakern David Battistella perfectly captures what the Hip is all about through candid interviews and signature cinematography. Though the Hip remain international superstars, this doc helps to remind us about band's quintessential Canadian roots. A must watch for any fan.
Family Band, David Battistella, provided by the National Film Board of Canada
Bronwen & Yaffa (Moving Towards Tolerance)
In an inspirational twist on the DIY punk rock attitude, this is a fantastic film about the power music has in bringing us together. Meet two amazing people hailing from the city of Halifax –Bronwen Trim and Yaffa Ellin. Bronwen and Yaffa have started a grassroots campaign, organizing for EAR (Eastcoast Against Racism) through music and rock concerts. Though their battle seems insurmountable, they help to remind us that though "the world is getting way out of control. We don't have to live this way. We can change it."
Bronwen & Yaffa (Moving Towards Tolerance), Peter d'Entremont, provided by the National Film Board of Canada
A Drummer's Dream
A film positively brimming with great energy, this foot tappin' doc features master drummers from around the world. So get your rhythm on and watch an astounding group performance as over forty students come together with the likes of Dennis Chambers, Kenwood Dennard, Horacio 'El Negro' Hernandez, Giovanni Hidalgo, Mike Mangini, Raul Rekow and Nasyr Abdul Al-Khabyyr. A rockin' film guaranteed to put a smile on your face.
A Drummer's Dream, John Walker, provided by the National Film Board of Canada