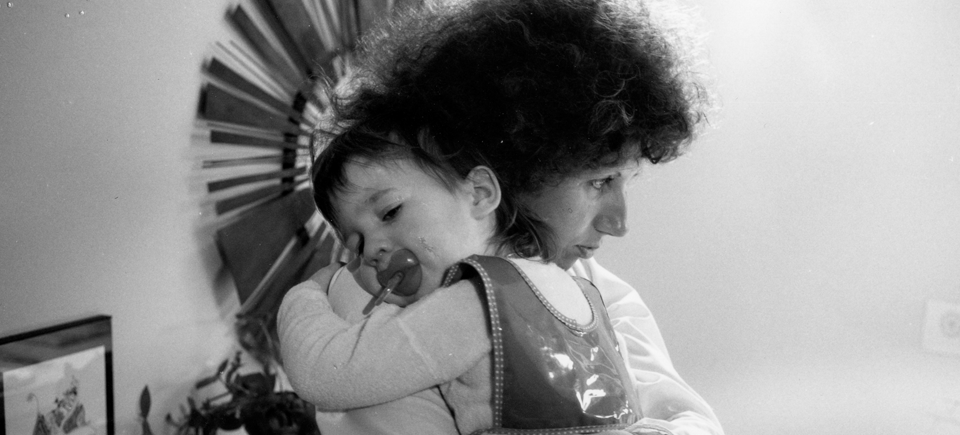 Unsung Canadian Heroes: Mothers
What's an Unsung Hero? It's those people who surround us every day, who perform tasks that enable the world to move forward in an orderly fashion. It's those who do great things, or smaller things that no one else wants to do. They have the power to shape young minds, and lead people forward. They offer support, guidance, and sometimes, a firm hand. (Not in the hitting way.)
Some of the most obvious, and sometimes overlooked, everyday heroes are mothers. Where would we be without our mothers? Literally, nowhere. No matter how relationships grow and develop, there's no disputing the fact that we would not be on this earth without our mothers.
And that should be enough. After birthing us, the job should be done. But no, they then go on to raise us, nurture us, comfort us, teach us, and love us. It's one of the hardest jobs on earth. Sometimes we fail, sometimes we succeed, but almost always, we try. We try our hardest.
Oddly, our online collection doesn't have much in the way of documentaries about mothers, per se. So, I took the liberty of picking out a few films that offer us a look at some exemplary moms. Enjoy.
For Angela
We all know how important role models are in the lives of young children, and then teenagers. Our kids are watching us; how we act, how we respond. It's important that we do right by them. In this short film, mother Rhonda Gordon gets to be that role model for her daughter, when she finds the courage to take a stand against ignorance and prejudice after an incident occurs on a city bus.
For Angela , Nancy Trites Botkin & Daniel Prouty, provided by the National Film Board of Canada
At Home with Mrs. Hen
Don't laugh. Seriously. This chicken is a saint. Every time I see this film I'm awed by the ending. How that chicken can go on, I'll just never know. My own kids are 10 and 12, so I'm still close enough to the years that this film depicts so perfectly to feel the pain this poor chicken is going through. Oh, it's a thankless job…
At Home with Mrs. Hen, Tali, provided by the National Film Board of Canada
To my birthmother…
Sometimes, our mother is not the one who gave birth to us. Sometimes, it's the one who raised us. And sometimes, both end up playing some sort of motherhood role. Over the last decades, our definition of what makes a family has been in constant flux, evolving with the times and our needs. In this film, Marie Klaasen goes searching for her birthmother, and the story that ensues is filled with warmth, humour, suspense, and dignity.
To my birthmother…, Beverly Shaffer, provided by the National Film Board of Canada
A Sunday at 105
Now here's a firecracker of a woman. Who wouldn't want this woman as a mother? Talk about a straight shooter! Honestly, this woman is everything I wish I could be – disciplined, driven, brutally honest, and filled with good humour. And to have lived such a long life! The film was a tribute to her, made by her grandson as part of one of our emerging filmmaker programs.
A Sunday at 105, Daniel Léger, provided by the National Film Board of Canada
Motherland: Tales of Wonder
If you're looking to get a little deeper into the subject of motherhood, and what it means to be a "good" mom, then this is the film for you. Filmmaker Helene Klodawsky presents us with 7 mothers, a whack of archival material, and some surprising home movies to delve into the subject with a critical eye and a lot of heart.
Motherland: Tales of Wonder, Helene Klodawsky, provided by the National Film Board of Canada
---
💐 Continue to celebrate the maternal figures of your life with this curated selection of films from the NFB's ever-growing collection. WATCH NOW.