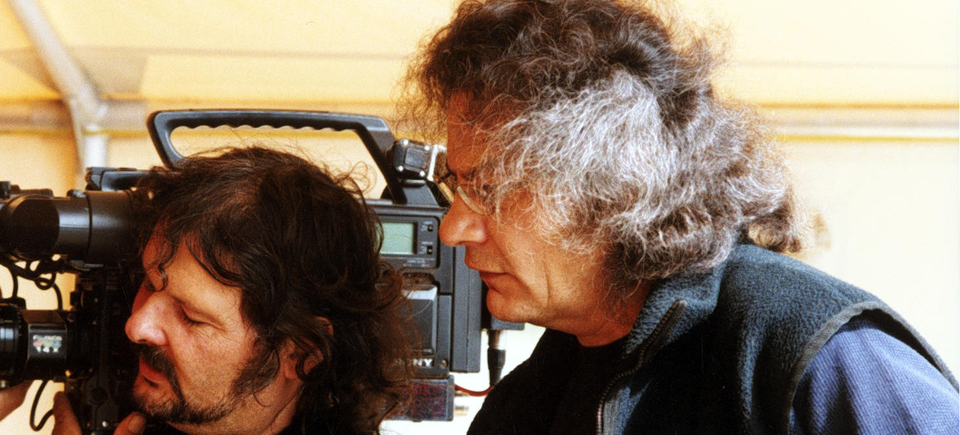 The Masters Series: Gil Cardinal
Gil Cardinal was a Métis filmmaker born in Edmonton in 1950. At the age of 2, he was placed into foster care with a non-Indigenous family. He pursued an education, graduating from the radio and TV arts program at the Northern Alberta Institute of Technology in 1971.
After graduation, Cardinal worked as a cameraman for a local TV station.  In 1980, he started freelancing for the NFB, directing Children of Alcohol in 1983.
Cardinal respected the Film Board and its long-standing commitment to Indigenous filmmaking and filmmakers. Through Challenge for Change, the Indian Film Crew, and the Indian Training Program he watched the Board's policy change from "Indigenous life from a white perspective" to "films shot by Indigenous filmmakers." And he proudly joined its ranks as one such filmmaker.
Gil Cardinal's films give us a different perspective on Indigenous issues. He made films about the things that mattered to him, and it showed. In 1997, he was awarded a National Aboriginal Achievement Award (now the Indspire Awards). In 2015, he was honoured with the 27th David Billington Award, but was to ill to attend.
He passed away in November of 2015, at the age of 65, from cirrhosis. But his legacy remains strong.
Children of Alcohol
Meet a group of young people whose lives have been impacted by their parents' addiction. In front of Gil Cardinal's camera, these young kids open up about their experiences, expressing their anger and frustration over a bad situation that's not their doing. It's a cathartic process for the kids, but also one that lets others in similar situations know that they're not alone.
Children of Alcohol, Gil Cardinal, provided by the National Film Board of Canada
Foster Child
This auto-biographical doc is well-regarded as a staple of Canadian cinema. It's a powerhouse of a film in which Gil Cardinal searches for his Métis family. It's so incredibly raw and intimate, as Cardinal allows cameras into places I can't imagine ever sharing with other people. And I'm widely known as an over-sharer.
In partnership with TIFF, we'll be creating a Michif version of this film. Michif is the language of the Metis people. It's often mistaken as a hybrid of French and Nehiyawewin (Cree), but it's actually a distinct Indigenous language. The film can be a valuable resource for the revitalization of the language.
Follow Cardinal as he traces his roots and earns a 1988 Gemini Award for Best Direction.
Foster Child, Gil Cardinal, provided by the National Film Board of Canada
The Spirit Within
In this film, made with Wil Campbell, Gil Cardinal explores different Indigenous programs in place in federal penitentiaries across western Canada. These are programs which promote spirituality and traditional practices to help its Indigenous population. The programs are led by elders and allow the incarcerated to get back in touch with their roots and traditions.
The Spirit Within, Gil Cardinal & Wil Campbell, provided by the National Film Board of Canada
Totem: The Return of the G'psgolox Pole
Taking cultural appropriation to the extreme, this film from the latter half of Cardinal's career follows the story of the Haisla people of BC, as they try to reclaim a totem pole that went missing in 1929. The traditional mortuary pole, named the G'psgolox totem pole, was discovered in a Stockholm museum. The Swedish government considered it state property, prompting a discussion about meaningful objects on display in museums.
Totem: The Return of the G'psgolox Pole, Gil Cardinal, provided by the National Film Board of Canada
Totem: Return and Renewal
Four years after the release of Totem, Cardinal had the distinct pleasure of following up with this film which tracked the G'psolox pole as it made its journey home. When the Swedish government proclaimed the pole to be state property, and awareness around the issue grew, the people of Sweden rose up and pressured both the museum and the government to do the right thing.
Totem: Return and Renewal, Gil Cardinal, provided by the National Film Board of Canada