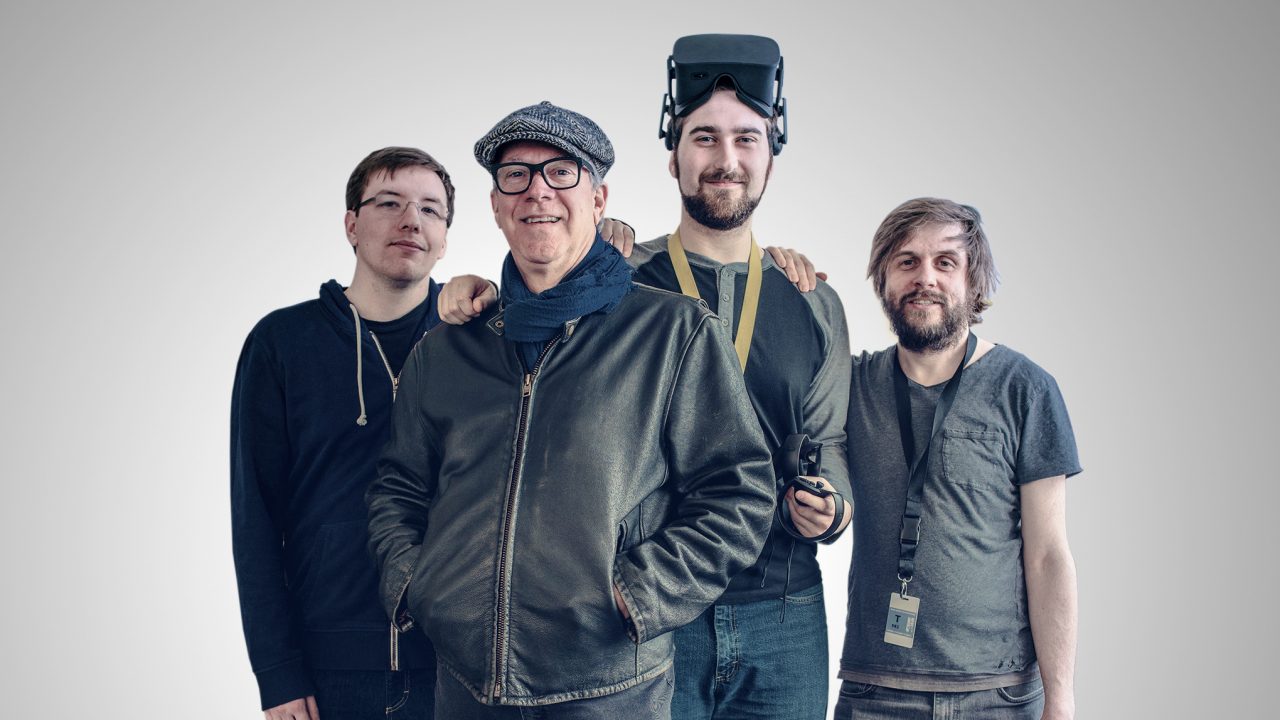 It's now easier than ever to create animation for virtual reality
How did two programmers—one from Germany and the other from Denmark—team up to create a tool that bridges the gap between animation and virtual reality? Milan Grajetzki and Dario Seyb recently stopped by Montreal's NFB studios to talk about how AnimVR came to be.
"Our partnership began a year-and-a-half ago, after we met through video gaming and kept running into each other afterwards," explains Milan, a software designer who got his start in music and games. After studying media arts, he found himself drawn to programming and the new means of expression that technology offers.
Milan first met his partner Dario in Copenhagen during a course at the Danish Film School. He was one of the many students from around Europe invited for a five-month program to work on an animated film and a game.
"The project was not necessarily a huge success, but we met some wonderful people," says Dario. "Many of us were about the same age, very passionate about what we were doing, and had a similar skill set."
"It was a revelation!"
Before studying programming, Dario had thought about becoming a 3D artist or animator.
"I taught myself how to use 3D applications, which helped me better understand the frustrations of people using the existing programs."
Milan, on the other hand, caught the VR bug while developing a video game. "It was a revelation! It allowed me to explore so many new ideas that had never been done before. I've been hooked on VR ever since."
The birth of AnimVR
After the project in Copenhagen, the two designers met again at several "game jams," until one day Milan came up with the basic idea behind AnimVR at the Annecy Festival.
"I was staying with some animator friends and they saw me using tools like Tilt Brush. They were intrigued! So I stayed in the apartment for a whole day to create a little prototype especially for their work, just to show them. I was curious to find out if it would work well for them." Milan continued to work on the project while on the bus to the festival and eventually released a prototype on the Internet. The enthusiasm with which it was greeted exceeded all his expectations.
Encouraged by the positive reaction, he continued to reflect on what animators really needed. The idea finally crystallized for him while attending a lecture on 3D shapes at Media Molecule.
"It was so much more intuitive and flexible—a little like stop-motion with clay. I discovered that there was a very human feeling that you don't always get while drawing on the computer. I immediately thought to myself that it would be very cool to be able to do that in VR." And the best person he knew to implement it was Dario.
Which is how Milan and Dario came to start working together on a VR sculpting program. When Oculus launched a similar tool, they decided to take a turn toward AnimVR, a program that allows animators to draw and animate in VR using a set of tools inspired directly by traditional animation methods.
Getting animators to participate is key
Though the two founders of AnimVR (who later also created the company NVRMIND) thoroughly understand the needs of animators, the contribution of the artists themselves is key to their process.
"We are not artists," notes Milan, "but we want to create something specifically for them, so their role is essential."
So they ask animators to take part, either online or during lectures or workshops that they hold, in order to get their impressions on the current AnimVR beta.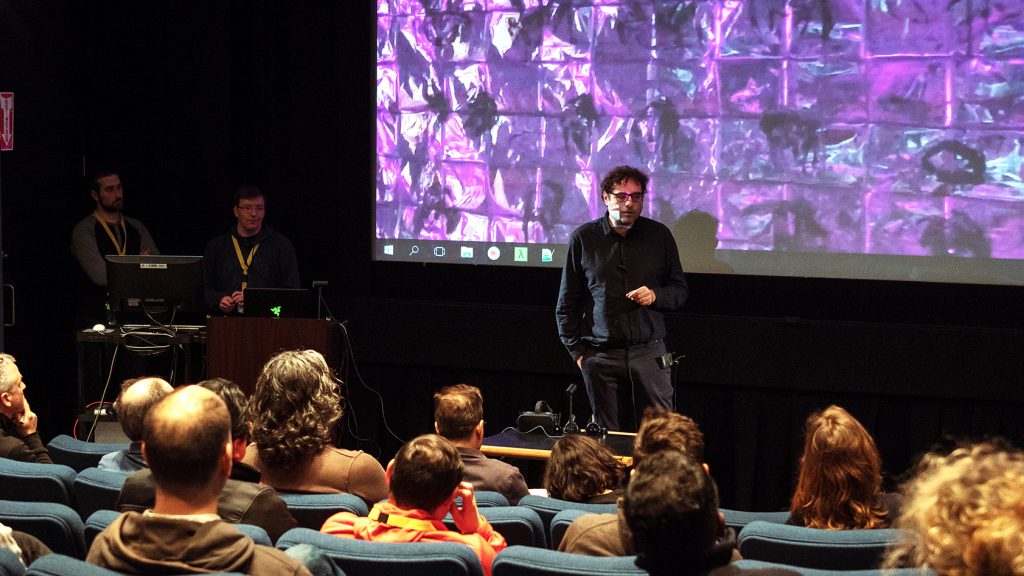 One such event was an AnimVR training and creation session at the NFB from April 17 to 20, which gave some 40 participants a chance to familiarize themselves with the new program and learn more during individual experimentation sessions supervised by Milan and Dario. At each step of the process, the designers asked participants directly for comments about the program.
For Dario, it was a golden opportunity.
"It's wonderful for a developer to see people actually using the program you've created. Usually, you build something, it's tested, and you get the result. Here at the NFB, it happens 'live.' I think the previous programs have gotten people used to annoying habits, but we're here to make their lives easier."
Dario also mentions that many people have been testing the program continuously for over a year, and that the official version should be released in early July of 2018.
In a world dominated by big players like Google, Oculus, and Facebook, this pair is working relentlessly to perfect their program, whose potential benefits are enormous.
"My goal is to explore new methods of expression, and I want the tools I create to be intuitive, without anything coming between thought and action. I can't claim that we alone will transform the world of animation—it's a group effort. It's the animation community as a whole that is revolutionizing the world of animation right now," concludes Milan.
Header Image : Milan Grajetzki, Marc Bertrand, Nick Ladd and Dario Seyb (Stephan Ballard)